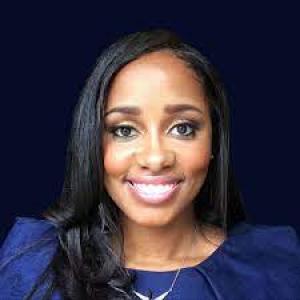 November 9, 2021 - 6:00 PM
Tinkham Veale University Center, Ballroom A
11038 Bellflower Road (Please note change of venue.)
Architect-activist Pascale Sablan champions women and diverse design professionals by documenting, curating, and elevating their work. Her objective is to create a just profession, bring social awareness to the built environment, and empower communities through design.
"I Was Asked to Stand" will be a unique discussion that empowers the audience to engage in the dismantling of injustice by highlighting the disparity of lack of representation, documentation, and acknowledgment of the great works of diverse (Women and BIPOC) designers and architects.
It will speak to the past: the historical infrastructure of oppression, the present: the programs and initiatives that fight for justice, and the future: aspirations for collaborations to achieve a world and built environment eradicated of racism, sexism, and all forms of oppression.
Sablan is an Associate at Adjaye Associates Architects in New York, the Founder & Executive Director of Beyond the Built Environment, and President-Elect of the National Organization of Minority Architects.  She is the recipient of the 2021 AIA Whitney M. Young Jr Award and was elevated to the AIA College of Fellows, the youngest African American to receive this honor in that organization's 164 year legacy.
Registration requested.  Register HERE.
This lecture will also be live-streamed at www.case.edu/livestream/s2.
---

Increasing COVID-19 cases within Northeast Ohio have prompted Case Western Reserve to resume its requirement that masks be worn indoors. In addition, only those who are fully vaccinated (two weeks past their final dose) should attend any campus event. Leaders continue to monitor pandemic developments and may need to adjust health protocols further as circumstances warrant. In-person is subject to change based on COVID-19 guidelines.