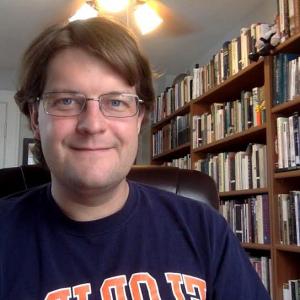 October 13, 2020 , 4:30 PM
Click HERE to watch the video.
For many scholars of Shakespeare's reception and afterlife, the idea of reading a film adaptation as faithful to its source text is an old-fashioned exercise. In his project James Newlin, Lecturer in the Department of English, challenges such assumptions, by showing that an unconventional adaptation can clarify both the historical context of Shakespeare's drama and its relevance for the current political moment. Recognizing that a film or television series is uncannily "like" one of Shakespeare's plays encourages us to rethink what we consider to be Shakespearean in the first place.
Due to social distancing requirements, this Faculty Work-in-Progress lecture will be presented virtually.  It will be hosted at case.edu/livestream/s1.
---
Click HERE for Professor Newlin's Faculty Page.