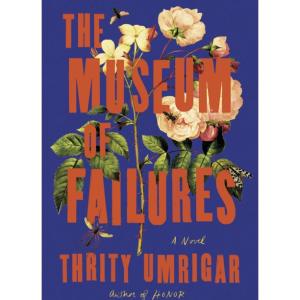 Wednesday, October 4th 7:00 PM
Parma Snow Branch, Cuyahoga County Public Library - 2121 Snow Road, Parma, OH  44134
Thrity Umrigar, Distinguished University Professor of English at Case Western Reserve University, is the best-selling author of the novels Honor, Bombay Time, The Space Between Us, If Today Be Sweet, The Weight of Heaven, The World We Found, The Story Hour, Everybody's Son, and The Secrets Between Us. She is also the author of a memoir and three children's picture books. Umrigar is winner of the Cleveland Arts Prize, a Lambda Literary award and the Seth Rosenberg prize, as well as a recipient of the Neiman Fellowship to Harvard. Her new novel, The Museum of Failures, will be released in September. At this event, Thrity will be in conversation with Anisfield-Wolf Book Award winner Karan Mahajan, Associate Professor of Literary Arts at Brown University.
A book sale and signing will immediately follow the event.
This event is co-sponsored by the Anisfield-Wolf Book Awards and Cuyahoga County Public Library.
Registration requested.  Register HERE.
---
Learn more about Thrity Umrigar here.
Learn more about Karan Mahajan here.
Learn more about the Anisfield-Wolf Book Awards here.