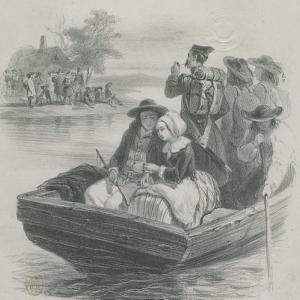 October 14, 2021 - 4:30 PM
Clark Hall Room 206
11130 Bellflower Road
The nineteenth-century romance, the quintessential French song genre, was intimately tied to memory. Recollection, particularly of lost love, was a cliché: songs are filled with singers' pleas to be remembered, with languishing protagonists haunted by the specters of absent lovers, and with commemorations of the dead. Contemporaneous critics even identified memory as the source of the songs' mysterious emotional power. In this presentation, Nathan Dougherty, a PhD candidate in the Department of Music, examines both how and why romance composers sought to evoke and exploit memory, focusing particularly on the songs' medical potential. 
Due to COVID restrictions, the reception has been cancelled.
Registration requested.  Register HERE.
This lecture will also be live-streamed at www.case.edu/livestream/s2.
---

Increasing COVID-19 cases within Northeast Ohio have prompted Case Western Reserve to resume its requirement that masks be worn indoors. In addition, only those who are fully vaccinated (two weeks past their final dose) should attend any campus event. Leaders continue to monitor pandemic developments and may need to adjust health protocols further as circumstances warrant. In-person is subject to change based on COVID-19 guidelines.