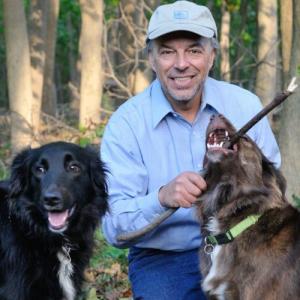 Location: Tinkham Veale University Center, Ballroom C, 11038 Bellflower Road
Does your dog really love you or does she just want a treat? Long thought to be beyond reach of inquiry, Carl Safina, marine ecologist and author most recently of Beyond Words: What Animals Think and Feel, will discuss how animal thought and emotion can be considered by looking at the brain, evolution, and the context of behaviors.
Free and open to the public.  Registration recommended.
---
About the Speaker:
Carl Safina's writing about the living world has won a MacArthur "genius" prize, Pew, and Guggenheim Fellowships; book awards from Lannan, Orion, and the National Academies; and the John Burroughs, James Beard, and George Rabb medals.
His seabird studies earned a PhD in ecology from Rutgers; he then spent a decade working to ban high-seas drift nets and to overhaul U.S. fishing policy. Safina is now the first Endowed Professor for Nature and Humanity at Stony Brook University, where he co-chairs the Alan Alda Center for Communicating Science and runs the not-for-profit Safina Center. He hosted the PBS series Saving the Ocean. His writing appears in The New York Times, TIME, Audubon, and on the Web at National Geographic News and Views, Huffington Post, CNN.com, and elsewhere. He is author of the classic book, Song for the Blue Ocean. Carl's seventh book is Beyond Words; What Animals Think and Feel. He lives on Long Island, New York with his wife Patricia and their dogs and feathered friends.