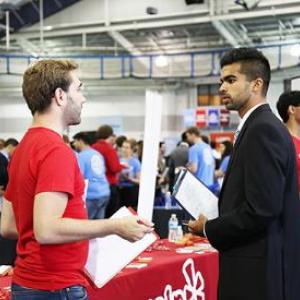 Location: Clark Hall Room 206, 11130 Bellflower Road, Cleveland, OH 44106
Tom Matthews, Executive Director of the CWRU Career Center, will present a general overview for creating effective resumes and will offer practical advice for a successful Career Fair experience. As well, Dr. Matthews will have a directory of the companies represented at the October 5th Career Fair and will provide guidance as to which companies would have the best employment opportunities for humanities students.
Please bring a copy of your current resume to the workshop.
Lunch will be provided.