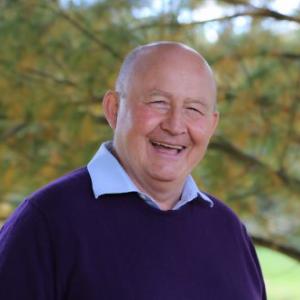 March 27th, 2018
Location: Zverina Room, Allen Memorial Medical Library, 11000 Euclid Avenue, Cleveland, OH 44106
2018 CLEVELAND HUMANITIES FESTIVAL: HEALTH
The Greeks laid the foundation for Western medicine, but much of what we know about their medical practices seems rather unpromising. Did eating a boiled mouse cure infant teething? Why should a doctor consult a patient's horoscope? What did a surgery competition entail? Why was dissection forbidden? James C. McKeown, Professor of Classics at the University of Wisconsin – Madison and author of A Cabinet of Ancient Medical Curiosities: Strange Tales and Surprising Facts From the Healing Arts of Greece and Rome (2017), introduces us to some of the more curious realities of what happened when Socrates needed a doctor.
This event is co-sponsored by the Dittrick Medical History Center.
---
About the speaker:
Professor McKeown has recently published (with Peter Knox) An Anthology of Roman Literature (Oxford 2013), and they now working on a companion volume on Greek literature. He has also published A Cabinet of Greek Curiosities (Oxford 2013), a companion to A Cabinet of Roman Curiosities (Oxford 2010). He is working (with Joshua Smith) on The Hippocrates Code, a medical terminology course, and (with Megan Dickman and Asa Olsen) on a commentary on Plautus's Rudens, and (with Eric Cox) on a reader to accompany his introductory Latin course, Classical Latin (Hackett 2010). The fourth volume of his commentary on Ovid's Amores is nearing completion, and will be published in the next few years. In addition to teaching courses in Greek and Latin language and literature, Professor McKeown teaches lecture courses in Ancient Medicine and in Greek and Roman Civilization.