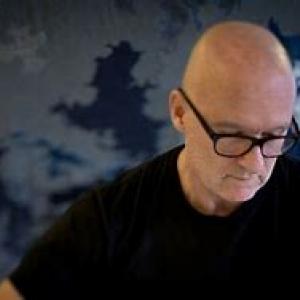 September 27th, 2018
Location: Tinkham Veale University Center Ballroom A, 10038 Bellflower Road, Cleveland, OH 44141
Contemporary American sculptor and installation artist Jim Hodges will present the keynote address for the inaugural Keithley Symposium.  In his address, he will reflect on his experiences of The Thinker at the CMA. Since he first encountered it at the CMA's south entrance in 2012, this work has raised questions for Hodges about art's power in relation to its original function. Now 6 years later, Hodges's own sculpture, Untitled (bridge of harmony) sits on the north lawn in the CMA's Donna and Stewart Kohl Sculpture Garden, where it was installed in 2014. Hodges considers the potential for liveness in objects and the role of museums in making that liveness possible through their stewardship and the narratives they create.
Hodges is known for his mixed-media sculptures and collages that involve delicate artificial flowers, mirrors, chains as spiderwebs, and cut-up jeans, he has been the subject of many solo exhibitions in the United States and Europe and has been included in numerous group exhibitions, including the 2004 Whitney Biennial.  He is a senior critic in sculpture at Yale University.
This event is co-sponsored by the Cleveland Museum of Art and the Department of Art History and Art.
Free and open to the public.  Registration requested.
---