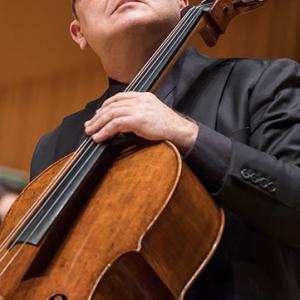 March 21st, 2020
Location: Harkness Chapel, 11200 Bellflower Road, Cleveland, OH . 44106
Add to Google Calendar
THIS EVENT IS CANCELLED DUE TO CONCERNS ABOUT THE CORONAVIRUS AND COVID-19. 
This event is part of the 2020 Cleveland Humanities Festival: TRUTH.
Is truth experienced from the humanistic perspective of music a legitimate voice?  Is the truth of emotion in music dependent on culture/time or, may it be a cross-cultural expression and understanding?  Can works of music be in any way true or false?  Experience the representational power of music with the Garni Duo, made up of  Suren Bagratuni on the cello and Hrant Bagrazyan on the piano. 
They will perform J. Brahms – Sonata for Cello and Piano No. 2 in F Major, Op. 99, J. Haydn – Divertimento in D Major for Cello and Piano (arr. by G. Piatigorsky), three songs by Komitas , and S. Tsintsadze – Five Pieces on Folk Themes (1950). 
This event is co-sponsored by the Armenian American Culture Network and Arslanian Bros. Carpet Cleaning.
Registration requested.