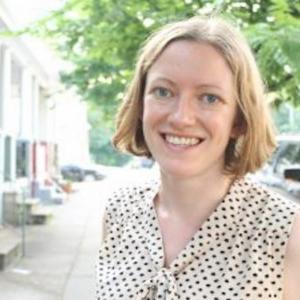 October 3rd, 2019
Location: Clark Hall Room 206, 11130 Bellflower Road, Cleveland, OH 44106
In her talk, Maggie Vinter, Associate Professor in the Department of English, explores earworms and other sonic echoes in Hamlet.  Outside the world of the play, earworms from Hamlet continue to replicate as the various quotes that maintain cultural significance detached from the plot. The behavior of these fragments inside and outside the play should encourage us to consider the importance of automatic memory and reflexive, involuntary bodily responses to creating and consuming literature.
Pre-lecture reception begins at 4:15 pm.
This event is free and open to the public. 
---
About the Speaker:
Maggie Vinter received her PhD from Johns Hopkins University in 2013. Her book, Last Acts: the Art of Dying on the Early Modern Stage (forthcoming from Fordham University Press in Spring 2019), argues that the Elizabethan and Jacobean theater offered playwrights, actors and audiences important opportunities to practice arts of dying. Early modern plays engage with devotional traditions that understand death less as an occasion for suffering or grieving than as an action to be performed, well or badly. Active deaths belie the narratives of helplessness and loss most often used to analyze representations of mortality, and instead suggest ways that marginalized and constrained subjects might participate in the political, social and economic management of life.  She has published articles in Shakespeare Quarterly and Renaissance Drama, and a book chapter in Enchantment and Dis-enchantment in Shakespeare and Early Modern Drama: Wonder, the Sacred, and the Supernatural (Routledge, 2016).
She teaches graduate and undergraduate classes on pre-1800 literature. Recent courses have focused on Shakespeare and other early modern dramatists, science and magic, allegory, and the global renaissance.