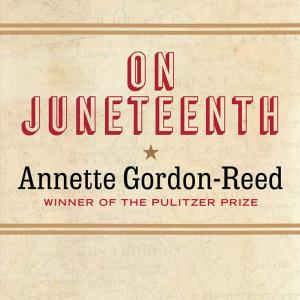 June 16, 2021, 2:00 PM
Join us in a virtual conversation focusing on On Juneteenth, published in May, 2021.  On Juneteenth was written by past Anisfield-Wolf Book Award Winner Annette Gordon-Reed.
On Juneteenth provides a historian's view of the country's long road to Juneteenth, recounting both its origins in Texas and the enormous hardships that African-Americans have endured in the century since, from Reconstruction through Jim Crow and beyond. All too aware of the stories of cowboys, ranchers, and oilmen that have long dominated the lore of the Lone Star State, Gordon-Reed―herself a Texas native and the descendant of enslaved people brought to Texas as early as the 1820s―forges a new and profoundly truthful narrative of her home state, with implications for us all.
The event is co-sponsored by the Cleveland Humanities Collaborative and the Baker-Nord Center for the Humanities.
Registration required.  Zoom link will be sent prior to the event.
Registration is now closed.  Please email bakernord@case.edu if you would like to attend.