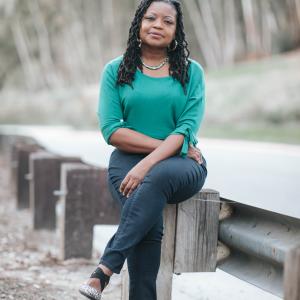 April 18, 2023 - 6:00 PM
Learning Commons, Louis Stokes Wing, Cleveland Public Library
525 Superior Avenue
Cassandra Lane's memoir, We Are Bridges weaves the story of her great-grandfather's lynching with her experience of becoming a mother, attempting to unearth the lives of her ancestors and provide her child with a family record. Lane confronts the limits of the archive as she weaves together the present day with the imagined lives of her great-grandparents Burt Bridges and Mary Magdalene Magee. In this haunting, poetic debut, Lane dares to construct a new story for herself and her family--one that encapsulates both the brutal inheritances of the past and the hope of Black futures to come.   Cassandra Lane will read from We Are Bridges and be in conversation with Dr. Michele Tracy Berger, Director of the Baker-Nord Center for the Humanities. Cassandra Lane is a writer and editor based in Los Angeles. Lane received her MFA from Antioch University, LA. Her stories have appeared in the New York Times' Conception series, the Times-Picayune, the Atlanta Journal Constitution, and elsewhere. She is editor in chief of L.A. Parent magazine and formerly served on the board of the AROHO Foundation. 
Registration requested.  Register HERE.
This event is co-sponsored by Cleveland Public Library and is part of the 2023 Cleveland Humanities Festival: Wellness.
---
Click HERE to visit Cassandra Lane's website.