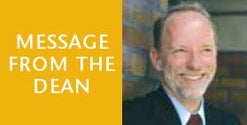 Athena is the goddess of wisdom and the Parthenon is her temple. This summer, I watched it being reconstructed. I had come to Athens at the end of a family trip, after a research symposium on the island of Mykonos. My wife and I guided our three children through many beloved monuments of Hellas—the temple of Asklepios at Epidaurus, the seat of the oracle at Delphi, the temple of Apollo at Vassae. Everywhere, we found breathtaking transformation in immemorial sites. At Vassae, where I once studied the ruin as the only person in the landscape for an entire day, I now found a canopy, a high-tech learning station, and groups of students speaking many languages.
Of all the changes I observed in Greece, none struck me as deeply as the transformation of research and learning at Apollo's temple. The students exploring the ancient sites live in a world unknown not only to Meno, but also to the generation of students and scholars that immediately preceded theirs.
We are all seekers of wisdom. But wisdom now requires the ability to thrive in an environment that will not come into existence until tomorrow. That is one reason why we created SAGES—to equip students to engage in lifelong learning in a variety of settings; to teach them how to communicate in every medium from Socratic dialogue to web broadcast. This issue of art/sci presents the College as it prepares, and prepares its students, for an exciting and challenging future.
Mark Turner Institute Professor and Dean