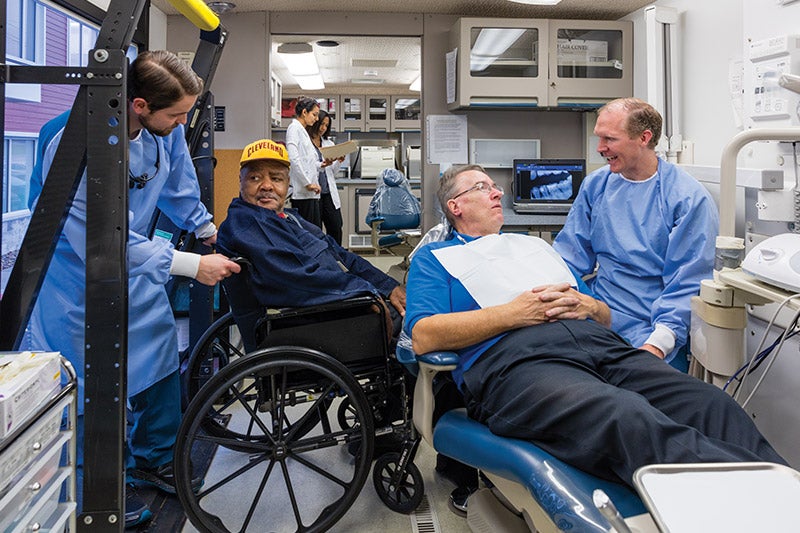 On the road to a better smile
Treating Cleveland students' dental issues while they're in the classroom proved a stirring success for our dental school. So when it came time to consider senior citizens' needs, they favored a similar approach. The State of Ohio signed on to the efforts by donating a 38-foot van, and the McGregor Foundation offered support for renovations. Now equipped for exams, fillings, X-rays, cancer screenings and more, the customized van is driven to nursing homes, where School of Dental Medicine students and faculty provide treatment to seniors, many of whom are receiving their first oral care in years.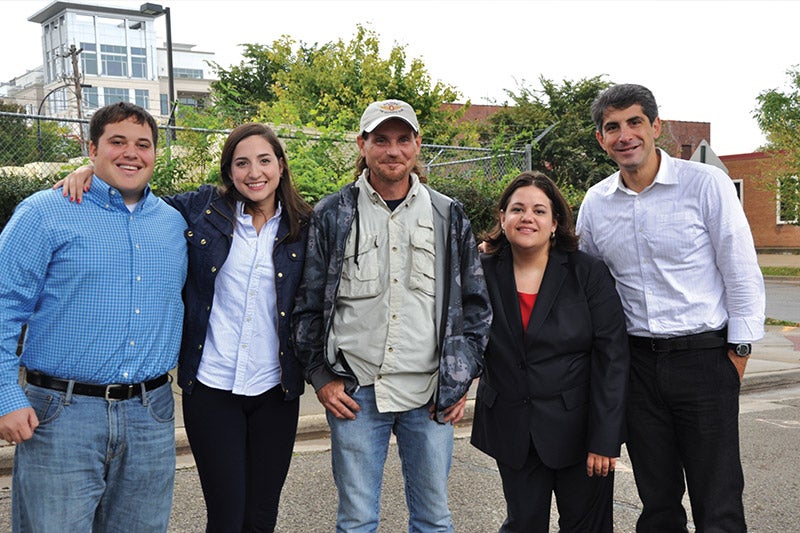 TEAMING TO SUPPORT CIVIL RIGHTS
Rebecca Sremack didn't need a law degree to decide that Akron's sweeps of homeless camps violated the U.S. Constitution. But the third-year law student did require help to do something about it. She joined with six classmates and Associate Professor Avidan Cover at the Milton A. Kramer Law Clinic, ultimately filing a federal lawsuit. The case is pending, but even the start of litigation raised awareness of due process and unreasonable search and seizure protections at risk.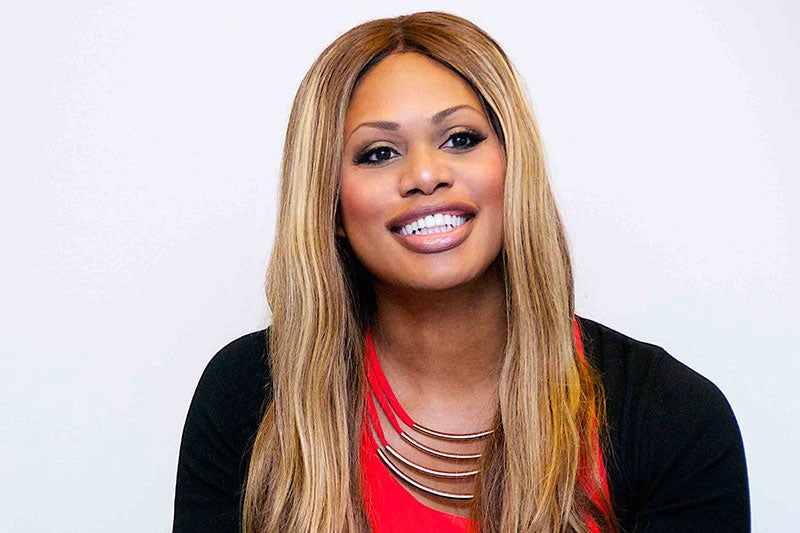 Exchanging Ideas
The appeal of a university extends beyond the many minds already there. It's also about the individuals drawn to campus to share their ideas and experiences—and to hear ours. The past academic year featured an especially high-profile list, from Apple co-founder Steve Wozniak...to feminist activist Gloria Steinem...to Emmy-nominated actress and transgender advocate Laverne Cox. The university brought a new speaker series to campus in 2014, and other individuals and organizations pooled support to attract still more standouts to our podiums.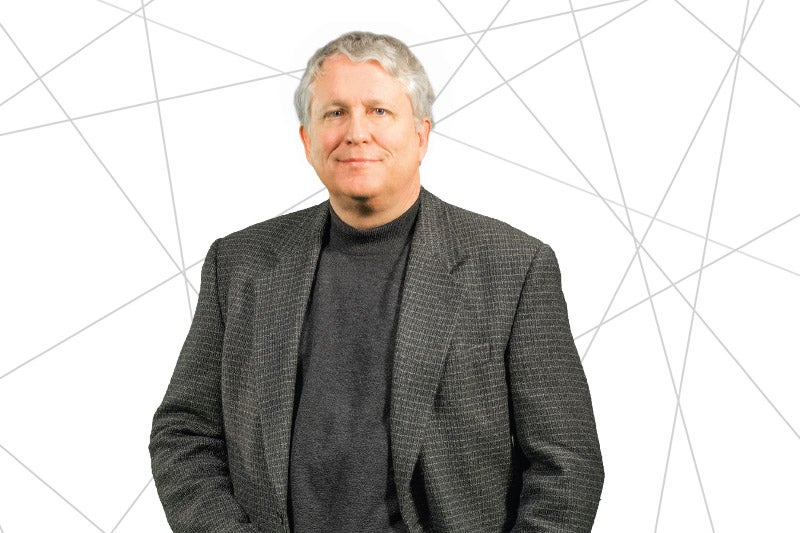 CULTURAL CONNECTIONS
An endowed professorship wasn't all that convinced classics scholar Peter Knox to leave the Colorado mountains for Case Western Reserve. The director of the Baker-Nord Center for the Humanities had two other hooks: exceptional faculty colleagues and extraordinary cultural institutions. Knox quickly engaged both, and one of the most inspiring outcomes is the April 2016 launch of a major annual humanities festival in Cleveland. With that as his opening move, just imagine what connections he'll make next.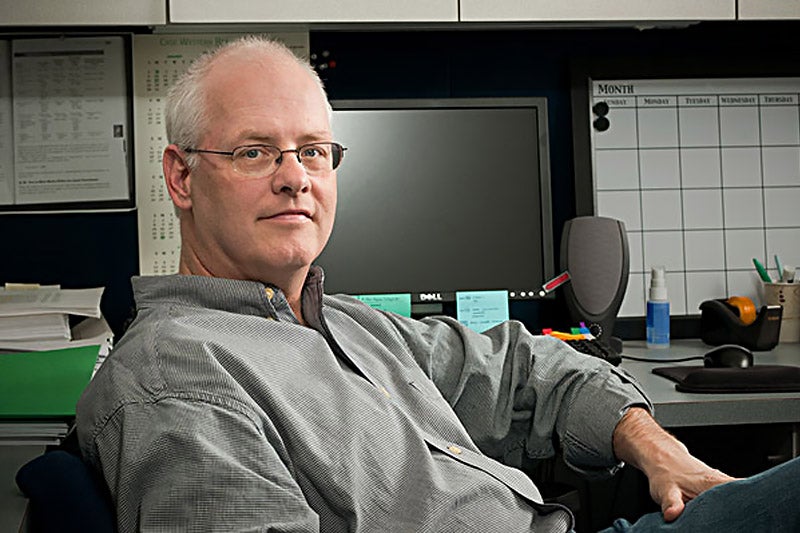 CHANGING LIVES
Dan Flannery, director of the Begun Center for Violence Prevention Research and Education, has studied the national Fugitive Safe Surrender program since people wanted on warrants first were allowed to turn themselves in at a Cleveland church in 2005. So when Cuyahoga County hosted its first Juvenile Safe Surrender program last fall, he was there again, along with several graduate students and colleagues from the Jack, Joseph and Morton Mandel School of Applied Social Sciences. Our law students also attended; some worked side by side with practicing attorneys to understand how innovative models can more effectively address community needs.