features
Law Graduates Bringing Justice to Conflicts Worldwide
by Christine H. O'Toole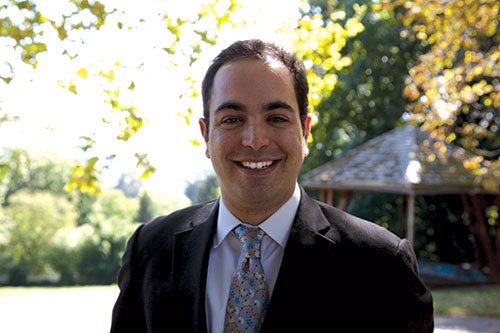 Photo: Damien Naylor / International Federation of Red Cross and Red Crescent Societies
Christopher Rassi touched down in The Hague in 2003, packing his Case Western Reserve University School of Law education, fluency in French and a burning curiosity about a new experiment in international justice.
Rassi (CWR '00; GRS '00, political science; MGT '03; LAW '03) was beginning an internship with the joint Appeals Chamber of the International Criminal Tribunal for the former Yugoslavia and Rwanda in The Hague. The two United Nations courts were established to deal with war crimes that took place during the conflicts in the Balkans in the 1990s and the 1994 genocide in Rwanda. The tribunals were among the first international attempts since World War II to hold government leaders responsible for crimes committed during armed conflicts. With support from the Frederick K. Cox International Law Center at the law school, Rassi had landed a post-graduate internship in an inspiring field that was less than a decade old: international criminal law.
"It was intimidating at first," he recalled. "But quickly, you could see who was working. It was the younger generation—people my age. We realized that we were the ones to make the greatest contribution. It's a young profession."
He later went on to work at the International Criminal Tribunal for Rwanda in Arusha, Tanzania, and the Special Tribunal for Lebanon in The Hague. At 35, he's now senior legal officer with the International Federation of Red Cross and Red Crescent Societies in Geneva, the world's largest humanitarian network. And he's one of dozens of Case Western Reserve law graduates who parlayed internships in international law and justice into work that defines the field.
Each year, two dozen slots are reserved for the university's law students and recent graduates at international organizations such as the World Trade Organization in Geneva, Interpol in Lyon, France, and the U.N. Office on Drugs and Crime in Vienna, Austria. To date, 110 students have interned at six international war crimes tribunals—and according to the law school, that's more than those from any other U.S. law school.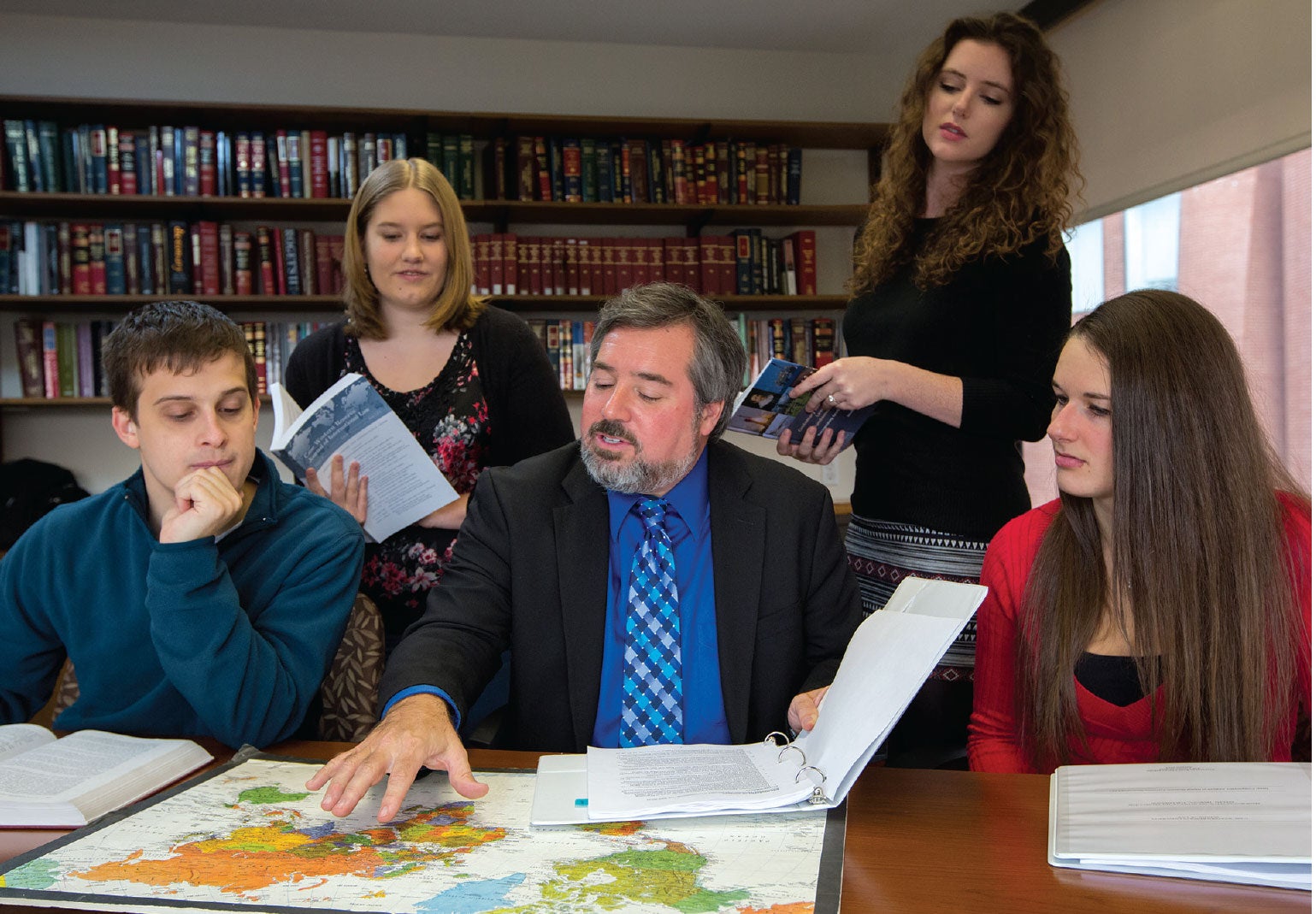 "Our program is an entrée to opportunities," explained Michael Scharf, JD, interim dean of the law school, director of the Frederick K. Cox International Law Center, and Joseph C. Hostetler — BakerHostetler Professor of Law.
Scharf's scholarship and extensive experience are key reasons for Case Western Reserve's leadership in the burgeoning field. A former attorney adviser at the U.S. Department of State during the elder Bush and Clinton administrations, he established the law school's War Crimes Research Office in 2002.
Three years later, he was nominated for the Nobel Peace Prize, along with the Public International Law and Policy Group, a nonprofit organization he co-founded. And in 2008, Scharf served as special assistant to the prosecutor of the Cambodia Genocide Tribunal. Over more than a decade, Scharf and his colleagues have defined the prosecutorial protocols and strategies of the war-crimes field. At the same time, they created extensive overseas opportunities for their students. That rare experience has helped lead alumni, including Rassi, into positions such as prosecutors, defense lawyers, legal officers working for judges, diplomats and multinational corporate lawyers.
Rassi was among the students whose international trajectory began with their professors. As a 19-year-old Case Western Reserve undergraduate, Rassi was a member of the first U.S. team about to participate in a humanitarian law contest, known as the Jean-Pictet Competition in Malta. And one of his mentors was the late Henry T. King Jr., a longtime faculty member who had served as a prosecutor during the Nuremberg trials of Nazi officers.
"He brought laws out of the books for me," recalled Rassi, now president of that competition's steering committee. "I immediately realized, in 1998, that I was learning from a legend." (The law school's War Crimes Research Office was renamed the Henry T. King, Jr. War Crimes Research Office after King's death.)
Today, 11 years and five countries after leaving Case Western Reserve, Rassi no longer works on international criminal law cases. But he continues to believe that patient progress in individual cases has resulted in a body of law that sets precedents that can nudge the world toward better behavior.
"Promoting international justice doesn't affect only people in Rwanda or Lebanon," he said. "People all over the world see these mechanisms and think twice."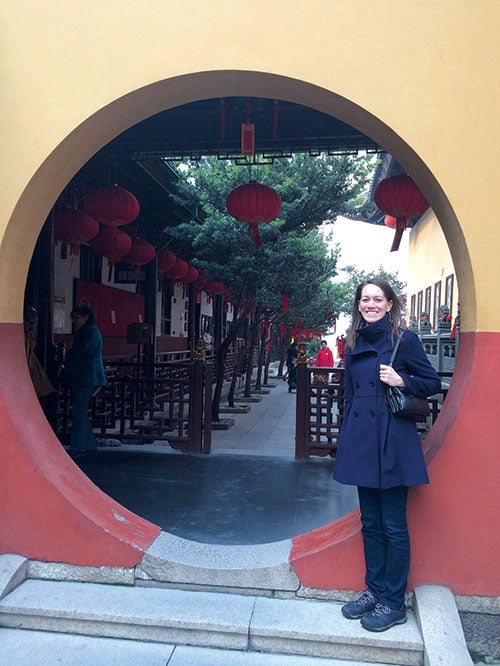 Photo: Courtesy of Margaux Day
For Margaux Day (LAW '09), winning the world championship round of the Philip C. Jessup International Law Moot Court tournament—a competition involving student teams from more than 100 countries—led to an opportunity to help prosecute the atrocities of Cambodia's Khmer Rouge. After graduation, she completed a federal judicial clerkship in Cleveland and continued her international work with the global legal firm of Jones Day. Much of her work today centers on providing legal advice to companies working in Asia.
Her specialty is the U.S. Foreign Corrupt Practices Act, which prohibits bribery, and other compliance issues that arise in fast-developing nations such as Brazil, China, Mexico and Vietnam.
"Foreign companies working in Asia have to comply with their home country's laws as well as their host country's laws," said Day, 31, "and the interplay between the two bodies of law can present unique challenges."
Day also provides pro bono counsel on human rights issues, including piracy, torture, prison conditions, freedom of movement, and natural-resource management, in collaboration with her colleagues around the world.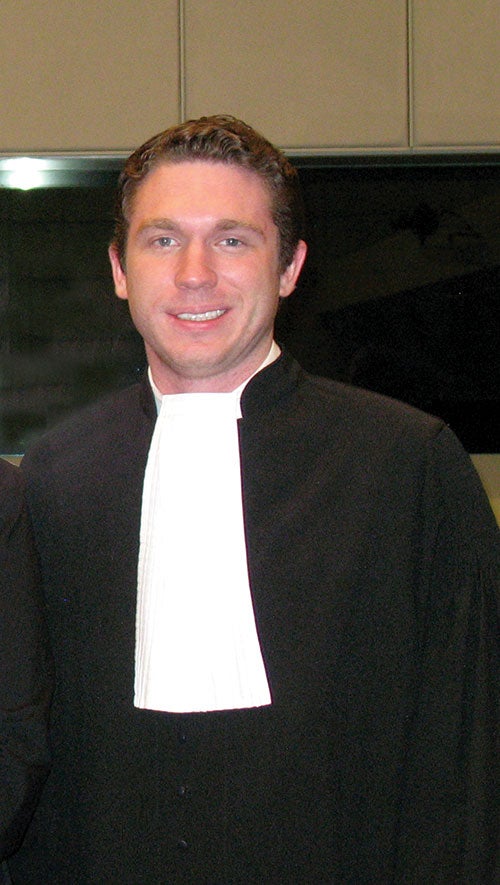 Photo: Courtesy of Nate Quick
For Nate Quick (LAW '09), a series of engagements involving war crimes began with an internship with the Special Court for Sierra Leone (SCSL).
Quick earned credit for his six months working for the SCSL, where he helped build the case against former Liberian President Charles Taylor. In 2013, the SCSL convicted Taylor of 11 counts of war crimes and crimes against humanity, including terrorism, murder and rape.
"The SCSL was eye-opening," said Quick, who became a prosecutor for the tribunal after graduation. "I had the opportunity to meet with witnesses and go over their stories. I was most moved by those who fell both into victimized and victimizer categories.…The experience was life changing, and changed the path of my career."
After his work on the Taylor case in The Hague, Quick became a legal officer advising the judges of the Cambodian tribunal in Phnom Penh, which, in August, convicted the former head of state and communist party deputy secretary of the notorious Khmer Rouge. Quick is now back in The Hague, working in the Trial Division of Chambers of the International Criminal Court.
As global crises continue, the reach of international criminal law expands to confront complex issues from piracy at sea to devastating and violent events in Darfur, Syria, South Sudan, Iraq and Gaza.
As Scharf wryly observed, "There's never a shortage" of cases.
War Crimes Lab in Cleveland Creates a Global Legal Database
Since 2002, judicial staffers on international tribunals have relied on the work of the war crimes lab at the Henry T. King, Jr. War Crimes Research Office at Case Western Reserve to clarify unprecedented legal issues. Each semester, a dozen law students undertake research and produce legal memorandums.
"This isn't a standard clinic," explained Michael Scharf, JD, interim dean of the law school, director of the Frederick K. Cox International Law Center and Joseph C. Hostetler — BakerHostetler Professor of Law. "This lab takes work that is outsourced from major international institutions."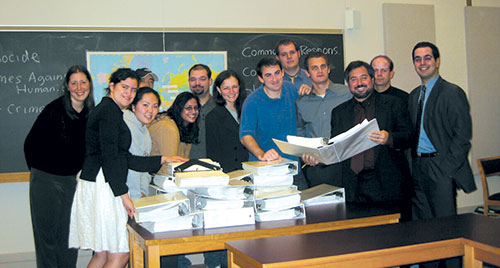 A free online portal allows universal access to the research memorandums as well as links to more than 1,000 related websites. In addition, War Crimes Prosecution Watch, a biweekly e-newsletter published in partnership with the Public International Law and Policy Group, reports on pertinent developments worldwide.
The Henry T. King, Jr. War Crimes Research Office is named for a famed prosecutor in the Nuremberg trials that followed World War II. King was a professor of law at Case Western Reserve for nearly three decades before his death in 2009, and was influential in creating the International Criminal Court.