lens
Embracing Different Ways to Teach
When COVID-19 forced a sudden switch to remote instruction last spring, faculty had to learn new technology while leading classes. Come summer, they had more time—and the university's instructional technology team was ready to teach them. [U]Tech Senior Director Tina Deveny Oestreich, PhD, co-led a six-week program with colleagues from CWRU's innovation in teaching team. Read on about some lessons learned.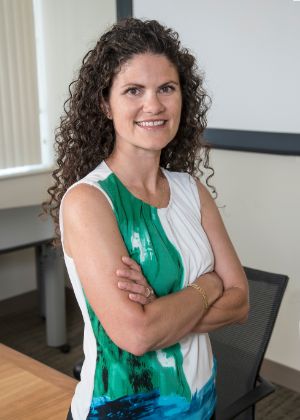 Adapting Different Approaches
During the first week of "Introduction to Audiology" in August, Lauren Calandruccio's students—all remote and mainly juniors—played bingo featuring audiological terms, participated in a class-time poll and watched as Calandruccio used an iPad to draw explanatory diagrams streamed to their computer screens.
"The way I teach this class is 100% different from how I did before," said Calandruccio, PhD, an associate professor in the Department of Psychological Sciences. Until the pandemic, she used class time to lecture and labs for hands-on experiences. Calandruccio is particularly excited about an "avatar audiometer" she developed with Daniel Weidman, a senior computer science major and research assistant in her lab. It enables students to give fictional patients a hearing test online.
Calandruccio already knows that in a post-pandemic world, "I just can't go back to how I used to teach now that I have learned very good, very interesting and very effective ways to reach students."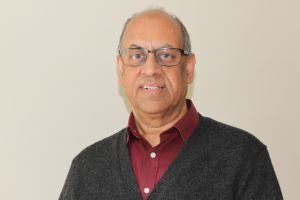 Creating Community in Classes
The program helped change how Vasudevan Ramanujam, PhD, views being an educator. Previously, the associate professor at the Weatherhead School of Management was more "teaching-centered," determined to impart certain material. But he became more "learning-centered," and focused on whether students understood and valued the information.
The changes began before classes started. In the past, his students filled out index cards with their names, contact information and course expectations. This year, he posted an online prompt for in-person and remote students asking about their most positive summer experience.
The index-card approach had provided a flow of information that Ramanujam described as "many to one," but this year, all students could see their classmates' answers online. "So it was many to many," Ramanujam said. "That's truly community, isn't it?"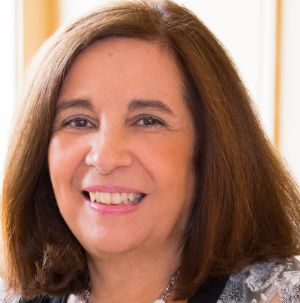 Improving Communications
Providing clear communications to students during these times is critical—and that's one reason presenters encouraged participants to make the most of Canvas, a one-stop site where faculty can post syllabi, host written discussions and provide course road maps.
The program was"really eye-opening," for Hope Barkoukis, PhD, an associate professor, chair of the Department of Nutrition in the School of Medicine, alumna and a registered dietitian. She revamped the structure and content on her Canvas site, giving students more clarity and fostering stronger connections with them.
"All of a sudden, you're in this new online-teaching world, and it's not as simple as just starting to talk in front of your computer," Barkoukis said. Before the program, "I never thought about [online educating] as also trying to create a community. I considered that we were experts teaching content. See that distinct difference?"