connect
A Sense of Compassion
Pediatric audiologist and alumna Michelle Hu inspires young patients and their parents as a model of what's possible with hearing loss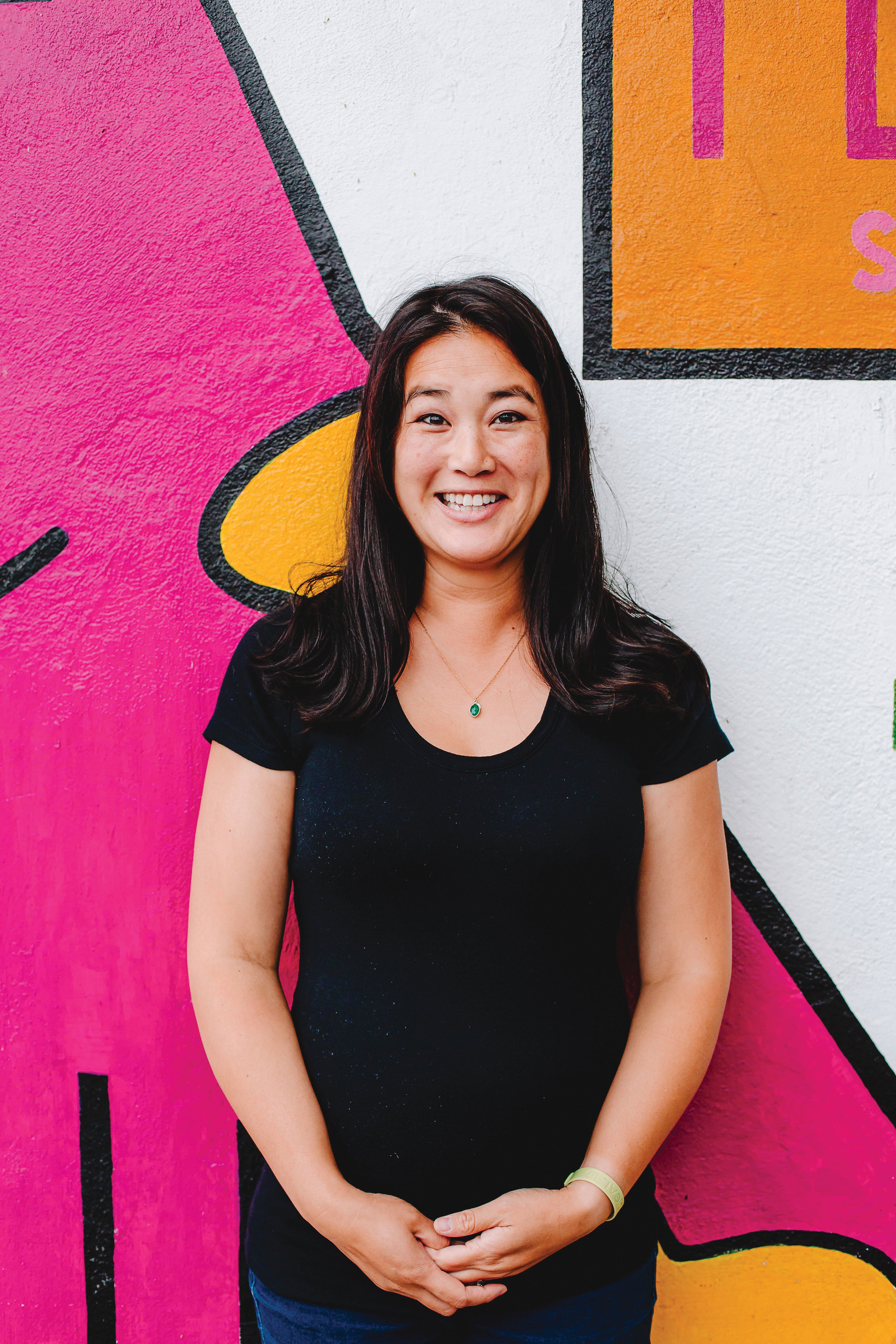 Photo: Courtesy of Michelle Hu and The Leo Loves
When Michelle Hu (CWR '05), AuD, was 3, her teacher noticed the preschooler wasn't paying attention during story time. She was initially diagnosed with mild hearing loss, and later with enlarged vestibular aqueduct syndrome, a genetic condition caused by a malformation in the narrow canals that travel between the inner ear and an area deep inside the skull. By age 10, her hearing loss in both ears was profound.
As an undergraduate at Case Western Reserve, Hu decided her life's work would be sharing her experience and working with children. Today she's a pediatric audiologist in San Diego. In addition to seeing patients, she writes about the challenges and triumphs of life as an adult who is hard of hearing, on Instagram (@mama.hu.hears) and her website mamahuhears.com. Hu spoke with Think about being a doctor, role model and mother of two girls, ages 3 and 2, and an infant son.
You came to CWRU with profound hearing loss. What was college like for you?
The university's [accessibility office] was really amazing. My favorite accommodation was that they provided CART [computer assisted real time transcription] stenographers, who phonetically transcribed all my classes in real time, just the way a courtroom stenographer does, and the words would appear on a laptop they provided. It was so helpful in classes where the professor spoke really fast. I'm friends to this day with Andrea Koorey, one of my CART stenographers.
"Parents sometimes come in feeling like their child is broken...they can look at me and finally see the possibilities."
How did you decide to pursue audiology as a career?
Initially I was prelaw, but I thought, no, I want to do something in health care. I was sitting in the waiting room at my doctor's office, and my mom said, 'You know, maybe you'd make a good audiologist,' and I was like, 'Yes!' A few years later, I was in graduate school at the Northeast Ohio AuD Consortium and I first learned about cochlear implants. These are surgically implanted devices that use electrical impulses to directly stimulate the cochlear nerves, which communicate sound to the brain. Within months I received my first cochlear implant in my left ear. When I got it, I realized I hadn't known what I was missing. Three years later, I got an implant for my right ear. With external processors that go on my ears and transmit to the implants, I can hear sounds within normal limits.
How does your experience with hearing loss affect how you do your job?
Parents sometimes come in feeling like their child is broken and it's their fault, and they can look at me and finally see the possibilities and amazing opportunities their child could have access to. And teenagers can look at me and say, 'If she could do it, I can do it.' Now some of my patients have grown up and are parents themselves, and they come back to me with questions like, 'How do you hear your baby if it cries in the night and you don't have your [external] hearing devices on?'
My husband is in the military and isn't always home, so I have an alarm clock connected to a shaker under my pillow that vibrates if the baby cries. That's why I started posting on Instagram and created my website. In the clinic, I might see 10 patients a day, but now I can reach people all around the world. I see all these little Michelles out there learning that they really can achieve anything, and hearing loss doesn't have to limit them.