lens
Historic Play at the NCAA Basketball Championship Tournament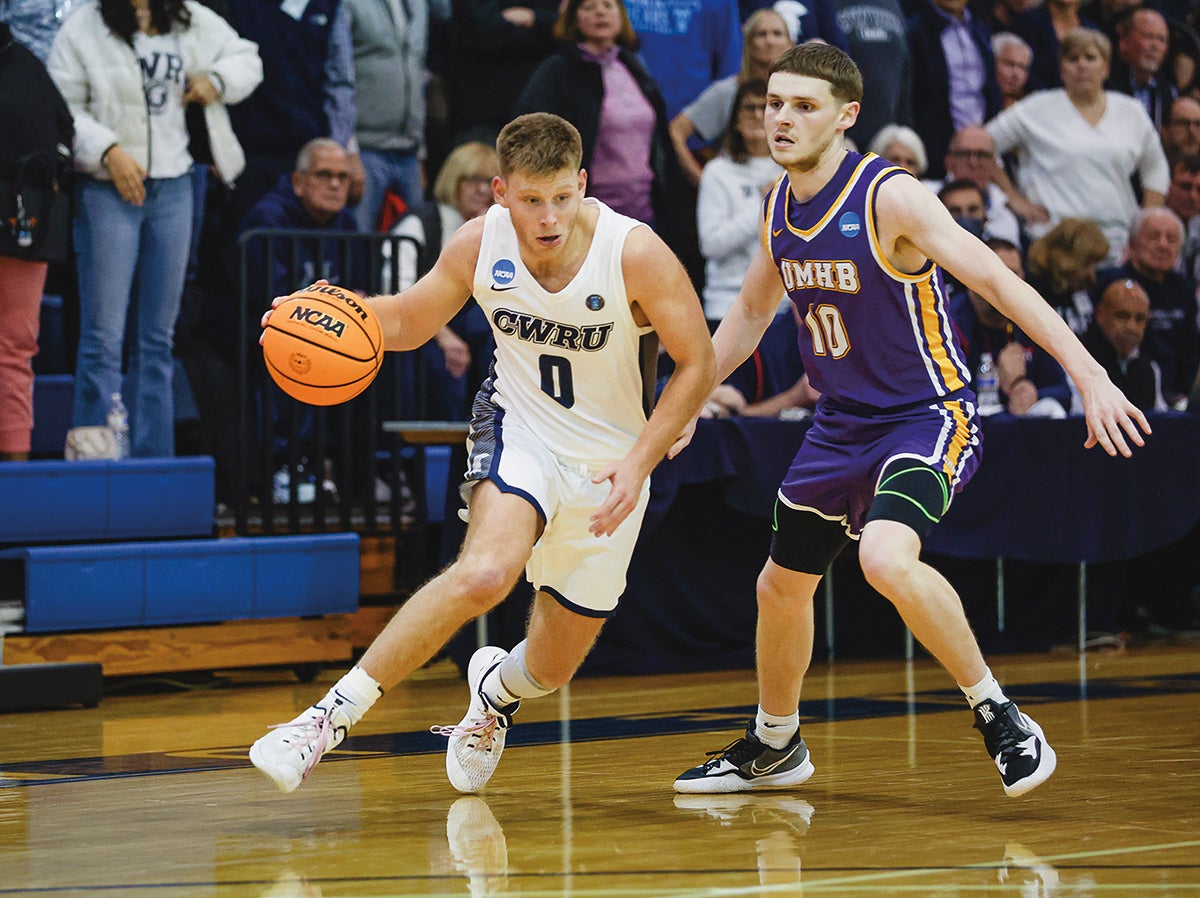 Photo: Tim Phillis
Case Western Reserve reached the NCAA Division III Men's Basketball Championship in March for the first time in program history.
The Spartans won the first two rounds—against University of Dubuque and then University of Wisconsin Oshkosh—before falling to seventh—ranked University of Mary Hardin-Baylor in overtime in the Sectional Semifinals, held on campus and known as "the Sweet 16."
The team also set program records for most wins in a season (20-7) and in University Athletic Association (UAA) play (8-5).
"We had a great group of young men that came together to form a great team," said head coach Todd McGuinness. "The locker room after beating Oshkosh was a memory that our team will never forget. Hosting the Sweet 16 was a great accomplishment, and filling Horsburgh Gym was something that no one thought possible."
After not competing in 2020-21 due to the pandemic, McGuinness forged a team considered the best in program history. The roster included top returning players, such as junior Cole Frilling, previously named the 2019-20 UAA Rookie of the Year, and standout graduate students who transferred to the university, such as Mitch Prendergast, who set CWRU records for free-throw percentage (93.2%) and three-pointers (78); and Griffin Kornaker, who set the program's single-season assist record (171). The graduate players transferred to CWRU after the NCAA granted all athletes an extra year of eligibility because of the pandemic.
"Obviously, all of the wins and all of the records that we broke as a team are incredible, but the thing that really meant the most though were the relationships we created together and what we did for the school," Prendergast said. "The support we were able to get not only from the current students, but also the alumni, was really special to us and something we won't ever forget."