lens
Student Savvy Behind Cleveland's COVID-19 Tracker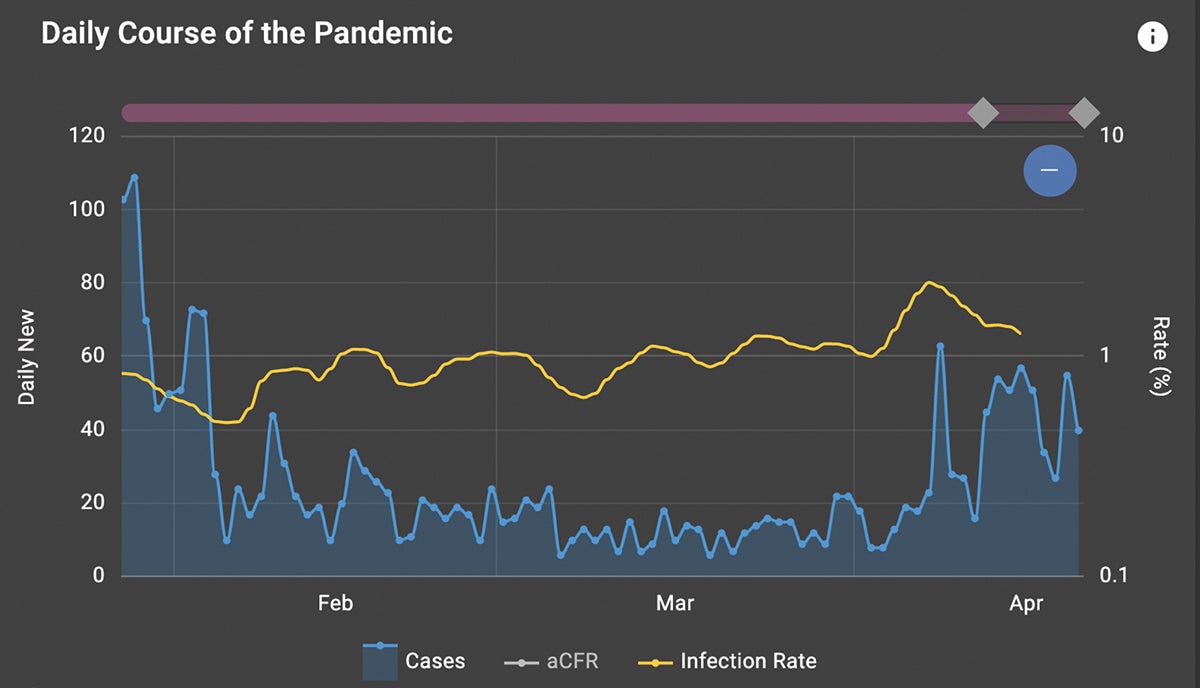 CWRU Senior Austin Wilson leads the software development behind Cleveland's COVID-19 tracker
Case Western Reserve University senior Austin Wilson has a detailed grasp of COVID-19's impact on Cleveland.
That information is easily found within a user-friendly interactive tracker (clevelandhealth.org/dashboard) the Cleveland Department of Public Health launched last year.
But Wilson knows the data because he's the one who led software development for the tracker on the recommendation of Peter Zimmerman, PhD, a professor of pathology and population and quantitative health sciences and a member of a city-university COVID-19 partnership.
Zimmerman and Wilson previously worked together with campus colleagues to develop a global COVID-19 dashboard in 2020. "It really became very clear how [Wilson's] computational skills and savvy could bring together a tremendous amount of data that changes on a daily basis through development of just the right program," Zimmerman said.
Wilson recruited fellow students Harrison Grubman, Kameron Mackenzie, Thomas Varley and Austin McCully (CWR '21) to work on the site for a software-engineering class project, and then he continued developing the site before and after it went live.
The dashboard includes a map with case numbers by ZIP code and data on hospitalizations, vaccinations, deaths, and infections by demographic group.
Cleveland officials have found the tracker valuable and regularly turn to it for data and trends, said Brian Kimball, interim director of the city's public health department.