CONNECT Alumni Awards
Alumni Awards
Honoring Five for their Achievements
The Alumni Association of Case Western Reserve University is recognizing recipients of its 2017 Alumni Awards during homecoming. The awards are for professional accomplishments, service and overall achievement.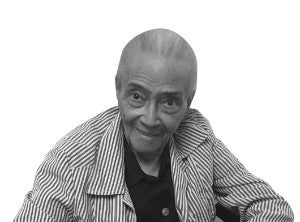 PHOTO: Phillip Morris
DISTINGUISHED ALUMNI AWARD
Jean Murrell Capers (EDU '32)
Jean Murrell Capers was heralded as a trailblazer, civic leader and icon.
In 1949, she became the first African-American woman elected to Cleveland's City Council, a position she held for 10 years before becoming an assistant attorney general for Ohio and, later, a Cleveland Municipal Court judge from 1977 until 1986.
Capers remained active and practiced elder law into her late 90s. She died in July at the age of 104, soon after she was selected to receive the alumni award.
"To call her a role model is to understate her profound influence on multiple generations of leaders and everyday people who became part of the fabric of Cleveland political and civic life over the past 75 years," Plain Dealer columnist Phillip Morris wrote in a tribute after she died.
Capers was known for her tenacity and her fights for equality, which once brought her to the White House for tea with Eleanor Roosevelt. Her many honors included inductions into the Ohio Women's Hall of Fame and the Ohio Civil Rights Hall of Fame.
Morris wrote that he asked Capers many times how she wanted to be remembered. Her answer: "I love the Lord. I love my family. I love the law. I love to think."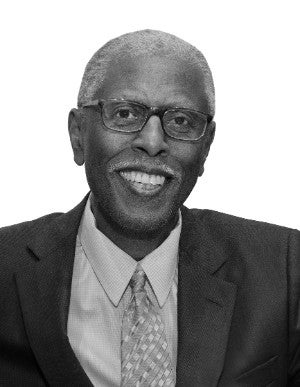 PHOTO: Daniel Milner
NEWTON D. BAKER DISTINGUISHED SERVICE AWARD
David A.G. Johnson Jr. (WRC '73)
David A.G. Johnson Jr. solidified his commitment to service and education during a 1950s childhood spent in a tight-knit African-American community in segregated Richmond, Virginia.
As a teenager, Johnson moved to New York. He came to Cleveland and Case Western Reserve for college, drawn by the city's black leaders and cultural amenities.
In some ways, he never left. As an alumnus, he has held leadership roles with several university committees. He is on The Alumni Association board and previously was president of the New York Alumni Association chapter.
During his career, Johnson worked for several education and service-oriented nonprofits and as a high school teacher in New York City's public schools.
Outside the classroom, Johnson mentored college students, and participated in and led organizations—including the community-support group for the New York Public Library's Schomburg Center for Research in Black Culture—that celebrate African-American art, culture and history. He also served on the advisory board of Carnegie Hall's Weill Music Institute, which offers music-education and social-impact programs.
"I think the impact from my work can be seen in the growing interest in the arts and black history among young people and families from different backgrounds," he said.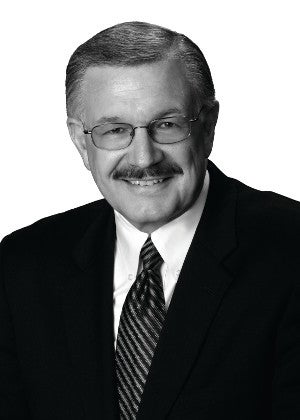 THE DANIEL T. CLANCY ALUMNI SERVICE AWARD
James Treleaven, PhD (CIT '69; GRS '90, management)
As an undergraduate, James Treleaven immersed himself in the Case Western Reserve community: playing football, wrestling and serving as president of the Phi Delta Theta fraternity—all while earning a computer engineering degree.
"I don't think I could have received a better education anywhere else in the world," he said.
For 48 years, Treleaven has supported the university in various roles—including as president of The Alumni Association's board from 2009 to 2011.
Treleaven is an alumni admission ambassador and for years has hosted the Chicago summer send-off at his home.
He sits on the visiting committees for the Case School of Engineering and the Weatherhead School of Management, but his primary passion is athletics. He is chair of the visiting committee for athletics, serves on the Spartan Club board and the selection committee for the club's Hall of Fame, and co-chaired the Wyant Athletic and Wellness Center fundraising campaign.
Treleaven is president and CEO of Via Strategy Group, a management consulting firm, and an adjunct professor at the University of Illinois. He also is president of the Chicago Engineers Foundation—a nonprofit promoting engineering careers and providing scholarships to students, a number of whom have attended Case Western Reserve.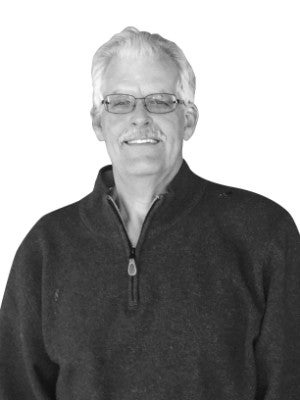 THE PROFESSIONAL ACHIEVEMENT AWARD
John P. Claypool (ADL '70)
John P. Claypool came to Case Western Reserve to study architecture, but left Cleveland with a passion for cities—and making a difference in urban design, planning and development.
The experience set the theme for his career, which focused on forging relationships among governments, architects and citizens to build better communities.
He earned two master's degrees in city planning and architecture from the University of Pennsylvania, and then worked for the city of Philadelphia, managing its largest industrial renewal project and developing a community forum to cultivate entrepreneurs in the area.
As head of Greater Philadelphia First, a private-sector leadership organization, he helped develop new project financing for the region's local transportation authority. He later collaborated with then-Mayor Edward G. Rendell to turn around the nearly bankrupt city with several initiatives that included programs to improve efficiency.
Until his recent retirement, Claypool was executive director of the American Institute of Architects' Philadelphia chapter and formed the Center for Architecture to engage the public in understanding and participating in the design of the city.
Claypool now lives in Denver.
"I'm satisfied that over the years my contributions have led to things that have improved cities or people's lives," he said.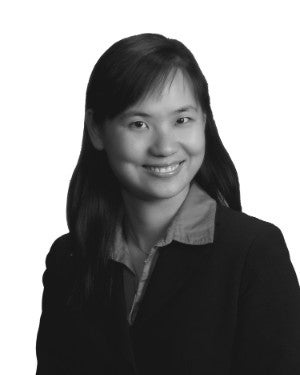 YOUNG ALUMNI AWARD
Veronica Jiajia Xu (LAW '08)
Veronica J. Xu knew even as a child she wanted to be an attorney.
She fell in love with the language of the law after watching films such as To Kill a Mockingbird and A Few Good Men.
"I think it's an art when you're arguing in the courtroom," she said.
Years later, those movies inspired the Shanghai native to pursue her dream at Case Western Reserve's School of Law, which drew her with its strong reputation and presence in a city with a sizable legal community. It was the first time she had traveled to another country.
Today, Xu is the chief compliance officer for Saber Healthcare Group in Cleveland, which operates skilled nursing and assisted living facilities nationwide, and she teaches international business law at the University of Akron.
Xu's father taught her the importance of contributing to society, and she lives this lesson through service—from organizing free legal seminars for underrepresented groups to mentoring law students.
Xu also serves on the law school's Law Alumni Association Board as well as the advisory board for the school's Master of Laws (LLM) degree program.
"I have been helped by so many people, I want to pay it forward," Xu said.