CONNECT Converse
Melodic Work
Cultivating American Music for the Ages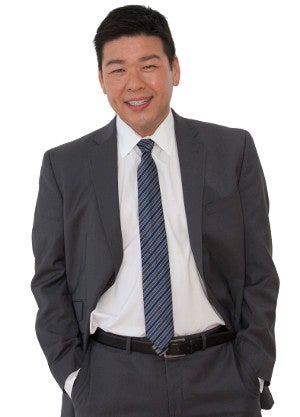 PHOTO COURTESY OF AMERICAN COMPOSERS ORCHESTRA
Edward Yim (MGT '99) became president of the American Composers Orchestra in New York City this year, directing an organization that has mounted about 350 world premieres and showcased more than 800 American composers. He previously served as vice president for artistic planning with the New York Philharmonic.
What is the American Composers Orchestra?
We are the only orchestra in the world completely focused on the legacy and future of American composers. We give concerts, have an extensive recruitment and workshopping process for finding the next generation of American composers, and run education programs to bring composition-based music into the New York City public schools. One of the things that I love about what I do is the product is endless. There's always new music to discover.
Have you composed music?
No, which probably explains my reverence for composers, because I think what they do is miraculous.
You've said composers are your heroes. Why?
One hundred years from now, 200 years from now, we're going to remember our composers. They're contributing something to the large continuum of civilization.
How did music become such an important part of your life?
I sang in children's choruses and then in choral groups all through high school and college. Interestingly, I never played an orchestral instrument. Right after I graduated from Harvard College, I realized I wanted to make music a part of my life, but it wasn't going to be as a performer. I did an informational interview with the man who was managing director of the New York Philharmonic, and he suggested I look into orchestra management.
What music did you grow up listening to?
Classical. Especially great choral pieces like [Wolfgang Amadeus] Mozart's Requiem, [Joseph] Haydn oratorios and [Johann Sebastian] Bach cantatas. The first orchestral thing I remember really resonating with me—because I was the perfect age for it—was John Williams' score to Star Wars, recorded by the London Symphony.
You grew up in Los Angeles. Why the Weatherhead School of Management?
I came to Cleveland in 1995 to work for the Cleveland Orchestra as artistic administrator [working on programming and guest artist engagements], and decided to get an MBA to prepare myself for future career opportunities. I looked into Weatherhead and realized the quality of the program and that it was two blocks from Severance Hall [the orchestra's home].
What does listening to a live performance feel like to you?
It transports me. It can be contemplative, it can be exciting, it can be consoling. It can be anything you want it to be.
Any moment you especially remember?
I can think of several, but I'll give you one that happened in Cleveland. The orchestra was playing [Maurice] Ravel's Mother Goose Suite, and there's a movement called "The Enchanted Garden." I remember it being so beautiful that I wept. I'm not that emotional a guy in my everyday life, so I was a little taken aback by my reaction. I think that's why I do what I do—help sustain organizations and support artists that might create that kind of experience for other people.
A MUSICAL ROADMAP
For anyone unfamiliar with American composers, Yim recommends starting with the following (in no particular order):
John Adams: One of the greats of American composers. Check out his work

Harmonielehre

.
Philip Glass: A cultural icon, and one of the true connectors of the classical music world to a broader audience.
Missy Mazzoli: Has emerged as one of the most important young composers of her generation. Listen to her breakout opera,

Breaking the Waves

.
Andrew Norman: Playful, inventive and skilled. I love his work

Play

, based on video gaming.
George Lewis: An important figure fusing jazz and classical music. He's one of our living treasures.