CONNECT Spotlight
Pivotal Moments
Scholarships and Summer Funding that Transformed Lives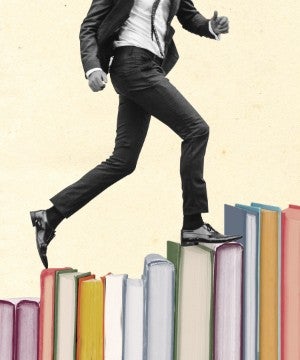 This year marks milestones for two life-changing programs. It's been 20 years since Harold McRae (ADL '65) first endowed the "Doc" Kelker Scholarship Fund, named for Frank "Doc" Kelker (ADL '38), who had been a standout athlete, strong student and later, a community leader. The fund has given support to top-performing African-American students. It's also the 10th anniversary of the Wellman Hill Political Science Internship Grants Program, supported by Elizabeth Hill, JD, (CWR '97; GRS '97, political science). The program, named in memory of her grandfather, provides funding for a handful of students to take unpaid government or policy-related internships each summer.
"I'm proud that I was able to do what someone did for me—reach back and raise up," said McRae, a retired executive living in Chicago who held senior positions with American Express, The Travelers Cos. and CVS Caremark. "Relieving students of some of the financial burden at the undergraduate level has propelled them onward to graduate school and enhanced their earning potential."
Hill said she loves watching students "road-test their aspirations" through meaningful internships. "Our students have worked in the U.S. Supreme Court, blindness - prevention programs in India, election-monitoring programs in Africa and local nonprofits in Cleveland," said Hill, a judge on the San Mateo County Superior Court in California.
We talked to four alumni who benefited from the programs.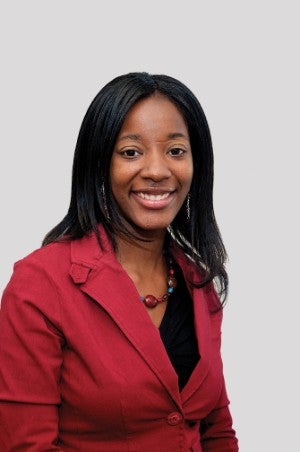 PHOTO: DANIEL MILNER
The immediate benefit:
Graves didn't take out a single loan for college. "I received numerous scholarship offers from other universities, but when I got the Kelker Scholarship award letter from Case [Western Reserve], and my mother expressed her desire for me to attend the university, that made the difference."
What happened:
After graduating, Graves headed to law school at the University of Akron and now owns the Law Offices of Alicia N. Graves. It is based in Cleveland and focuses on estate planning, family law, and business-succession planning.
How the scholarship mattered:
"Harold [McRae] and I talk all the time. He gives me advice, he was at my wedding and reception, and we visit whenever I go to Chicago or he is in Cleveland. He taught me the importance of giving back, mentorship and having ongoing relationships. These days, I try to reach out and help younger students by giving back to the university and to my community. I watched to see how Harold did it, and that has allowed me to navigate my own way."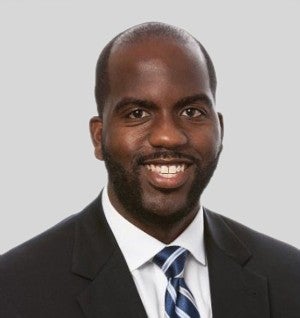 The immediate benefit:
"It was great to receive the scholarship—at the time, it lowered my student loan obligation."
What happened:
Pinder spent two years at Teach For America, primarily working as director of growth, development and partnerships in Ohio and helping to boost the number of incoming teachers in the state by 30 percent. He graduated earlier this year with an MBA and master's degree in public policy from Harvard University. This summer, he began working as a senior associate in the New Jersey office of the McKinsey & Co. consulting firm, focusing on public- and social-sector projects. He also is vice president of the board of The Alumni Association of Case Western Reserve.
How the scholarship mattered:
Pinder said it was about much more than money. His ongoing relationship with McRae has helped him at some of the most important moments of his life. "Harold was a big part of helping me think through my successful graduate school application at Harvard. He has been a great mentor, and we always try to get dinner when I am in Chicago."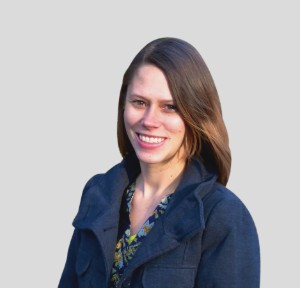 The immediate benefit:
The funding allowed Tolbert to work at the Carter Center in Atlanta, where she wrote weekly updates on election developments for countries around the world. She honed her research, presentation and analysis skills, and even got to talk with former President Jimmy Carter, who encouraged her to join the Peace Corps.
What happened:
Tolbert followed Carter's advice, working for the Peace Corps in the West African country of Benin. Last year, she received two master's degrees from Yale University in global affairs and environmental management. Yale then gave her a yearlong Gruber Program for Global Justice and Women's Rights fellowship to work with the Congolese organization Strong Roots to help indigenous groups gain land ownership. She recently became community engagement manager for the Dian Fossey Gorilla Fund and is based in Musanze, Rwanda.
How the funding mattered:
"The internship didn't solidify my career path as I expected. It helped me pivot to what has turned out to be a different and incredibly fulfilling career using land-tenure reform as a way to promote wildlife conservation and indigenous rights."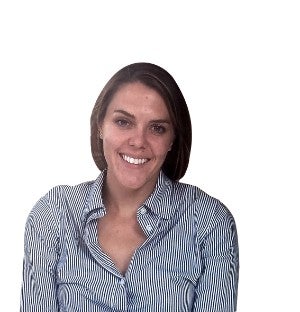 PHOTO: Laura Mulvey (CWR '10)
The immediate benefit:
Kaminski snagged a highly competitive internship doing defense research at the Center for Strategic and International Studies (CSIS) in Washington, D.C. The funding helped pay for housing and food that summer. "I was incredibly grateful for the opportunity to take that un - paid internship at a think tank. That internship led to my first post-college position at the same institution. The people I worked with became mentors, friends, roommates, colleagues and future grad school classmates. It truly paved the way for my career."
What happened:
Kaminski manages counterterrorism programs at the U.S. Department of State.
How the funding mattered:
"My summer at CSIS was formative for me. It cemented my professional interests, and I gained exposure to leading minds in foreign policy and national security. The experience helped set my career path. When you're in college and living on ramen, it seems like a luxury to pursue these sorts of unpaid opportunities. The Wellman Hill funding made it possible for me to pursue my interests and build toward gainful employment."