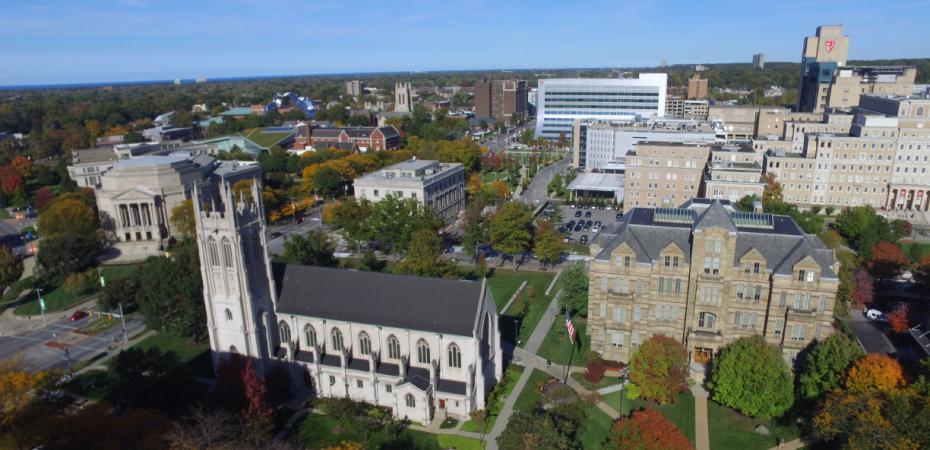 Case Western Reserve University Identification Cards, also known as a Case1Card, is available to:
Any student enrolled in a degree program or a summer session;
Any full or part-time employee receiving benefits from the university;
Any participant in a special program sponsored by a university department.
Visiting faculty and staff or contracted employees may receive an ID card with written authorization from their department or Human Resources and justification for needing the ID.
---
Usage
Case1Card puts many valuable features on one card, including:
Identification
Building access
Meal plans and CaseCash
Access to assigned parking facilities
Library circulation privileges
Student access/membership to public attractions
Please note: CWRU owns all ID cards. The card is non-transferable and must be presented to show university affiliation. ID cardholders are responsible for all losses or expenses resulting from loss, theft, or misuse of cards. The ID card must be returned upon termination of enrollment, employment, or affiliation with the university. Any misuse, alteration or fabrication of the card subjects the holder to disciplinary action by the university.
---
Card Maintenance
To ensure the life of your ID card:
Do not punch holes, bend it excessively, or use it for unintended purposes.
Do not allow the magnetic stripe on your ID card to be scratched by keys, change, or other objects.
Do not put your ID card on stereo equipment, computers, or near any magnetic fields.
Keep your card away from phone charging bases.
Keep your ID card out of direct sunlight and away from other heat sources such as clothes dryers.
Stickers on ID Cards are strongly discouraged due to their interference when swiping the magstripes on the back of the card.