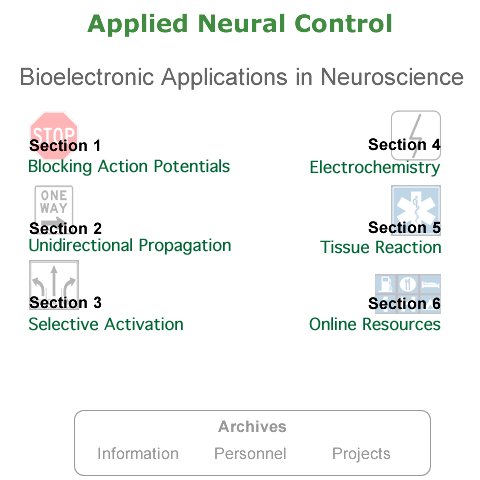 Copyright © 2003-2014. Prof. J. Thomas Mortimer and Dr. Narendra Bhadra. All rights reserved. May be used for non-commercial, academic or educational purposes only.
Control De los nervios Aplicado. Usos de Bioelectronic en neurología.
Commande Neurale Appliquée. Applications de Bioelectronic en neurologie.
Angewandte Neurale Steuerung. Anwendungen Bioelectronic in der Neurologie.
Controllo Neurale Applicato. Applicazioni di Bioelectronic in neuroscienza.
Controle Neural Aplicado. Aplicações de Bioelectronic no neuroscience.