University Health and Counseling Services
Counseling Services are located on the second floor of the  Dental Research Building at 2124 Cornell Road.
Health Services is on the first floor of the Dental Research Building. 
Students can make appointments at myhealthconnect.case.edu. Virtual mental health and medical appointments are also available 24/7 through Timelycare at Timelycare.com/cwru. 
After hours and on weekends, students can call the counselor on-call at 216.368.5872 or the nurse on-call at 216.368.2450. For emergencies, call 216.368.3333 (on-campus) or 911 (off-campus). 
Safe Ride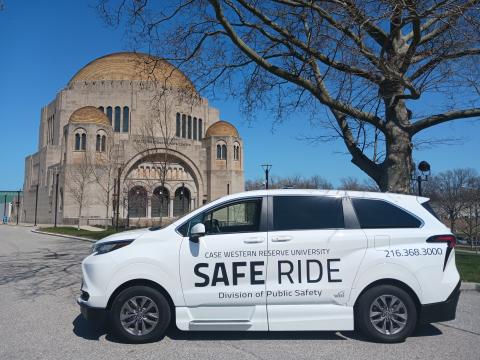 In addition to the university's Shuttle Bus Service, Safe Ride carries students, faculty and staff around campus and part of University Circle. The service is an after-hours addition to public transportation. It runs seven days a week, between 6 p.m. and 3 a.m. Security officers drive all Safe Ride vehicles. (Need a ride outside these hours? Call CWRU dispatch at 216.368.3300.)
Request a Ride
There are three ways to request a Safe Ride between the hours of 6 p.m. and 3 a.m.:

1. Visit saferide.case.edu
2. Call 216.368.3000
3. Download "CWRU Spartan Ride" from the iPhone App Store or Google Play
Find Safety in Numbers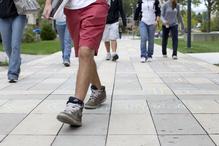 Case Western Reserve University Division of Public Safety staff, provide walking and vehicle campus safety escorts to students, faculty and staff within the campus and University Circle area.
You can request a walking or vehicle escort 24 hours a day, seven days a week.
Remember, it's always safer to walk in groups or with someone.
To request a walking escort, call 216.368.3300 any time of day or night, for any reason.
CWRU Food Resources
Location: Carlton Commons
Hours: Open Monday and Thursday from 3:30pm to 6:30pm, Friday from 12:30pm to 6:30pm, and Saturday from 10am to 6pm
Available to: All CWRU Students   
Services Offered: Provides free resources such as perishable and non-perishable food items, hygiene products, some housewares, and clothing
Contact Information: Website, Instagram
---
Location: Sears Hall room 409 (2083 MLK Jr. Drive)  
Hours: Monday through Friday, 9 a.m. to 5 p.m.
Available to: All CWRU students   
Services Offered: Walk-in food pantry
Contact Information: Phone: 216.368.2904, Email, Website
---
Location: Thwing Center room 083 (Off-campus lounge)
Hours: Monday through Friday, 11 a.m. to 2 p.m.
Available to: Off Campus CWRU students
Services Offered: Provides shelf-stable food items during lunchtime.
Contact Information: Phone: 216.368.7564, Email, Website
---
Location: Tomlinson Hall room 216 (2121 MLK Jr. Drive)
Hours: Monday through Friday, 11 a.m. to 2 p.m. 
Available to: CWRU graduate and professional students
Services Offered: Food Pantry (by appointment)
Contact Information: Phone: 216.368.4802, Email, Website
---