Meet the President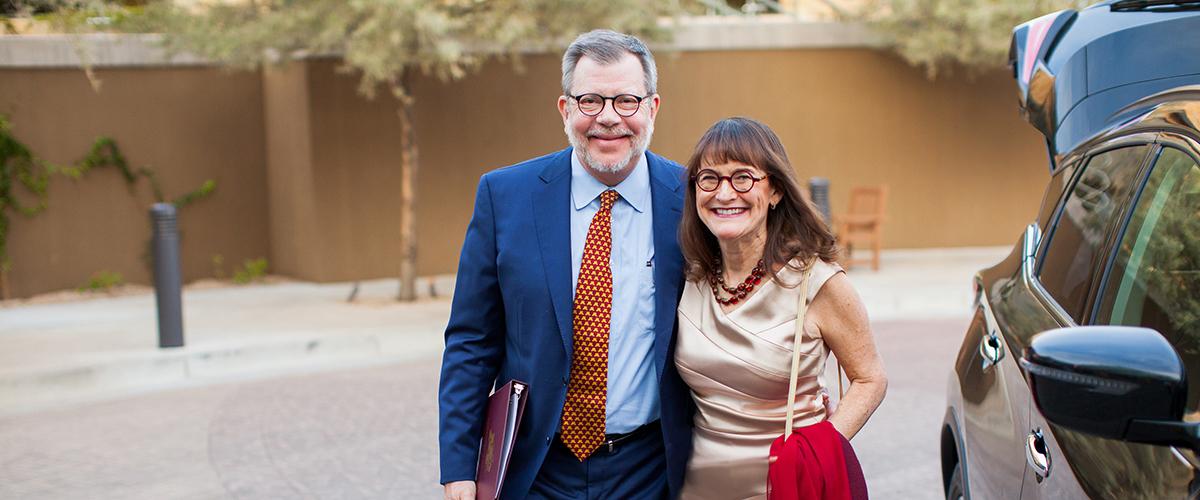 About President Kaler
Eric W. Kaler became the 11th president of Case Western Reserve University on July 1, 2021. 
An accomplished chemical engineer and visionary university leader, Kaler's career in higher education spans more than 40 years and includes leadership roles at premier public research universities. He has significant expertise in elevating research, expanding fundraising, forming collaborative partnerships, encouraging entrepreneurship, and advocating for diversity, equity and inclusion.
Kaler joined Case Western Reserve from the University of Minnesota, where he served as university president from 2011-2019 and professor of chemical engineering and materials science from 2011-2021. 
During his tenure as president, Kaler grew the University of Minnesota's research expenditures by 35%—from $749.1 million to $1.013 billion. During that same period, business and industry research funding climbed by nearly 48%, from $55.2 million to $81.6 million. Part of the University's growth in research stemmed from MnDRIVE (Minnesota Discovery, Research and InnoVation Economy), a state partnership Kaler pitched to the Minnesota legislature. MnDRIVE initially provided $18 million in annual state funding to University of Minnesota research areas that aligned with industry needs and statewide challenges, including robotics and advanced manufacturing, the environment, treatments for brain conditions and, later, a statewide clinical trials network for cancer—which added $4 million per year to the allocation.
Kaler also conceived and led the University of Minnesota's first capital campaign in decades, which raised $4 billion. As part of this campaign, the university prioritized scholarships for students from low-income and underrepresented backgrounds. The results were noteworthy: the number of students of color on campus increased 46%, and the gap between white and Black students' graduation rates fell from 30 to 10%. In addition, the university's overall graduation rate improved from 54 to 71%. 
Kaler holds 10 patents, has published more than 200 peer-reviewed papers, and is a member of the National Academy of Engineering. He was elected as a fellow of the American Academy of Arts and Sciences for his leadership in engineering and in higher education. He was a member of the inaugural class of the National Academy of Inventors. He also is a fellow of the American Association for the Advancement of Science and American Chemical Society.
Kaler began his career in higher education as a research and teaching assistant at the University of Minnesota, where he earned his PhD in chemical engineering in 1982. He then joined the faculty at the University of Washington from 1982-1989, where he was an assistant professor and associate professor of chemical engineering. His first leadership positions followed at the University of Delaware. While there, he was a faculty member before serving as the chair of chemical engineering from 1996-2000 and dean of the College of Engineering from 2000-2007. He joined Stony Brook University in 2007 as provost and senior vice president for academic affairs and professor of engineering and chemistry. He also served as the university's vice president for Brookhaven Affairs from 2008-2011.
Born in Vermont, Kaler is a first-generation college graduate. He earned his bachelor's degree in chemical engineering in 1978 from the California Institute of Technology. 
Kaler credits his wife, Karen, as a major contributor to his success. Karen, a Tennessee native, is well known for her warmth, enthusiasm, and advocacy. The couple married in 1979 and have two adult sons—Charlie and Sam—and a granddaughter, Ophelia.