Make a Difference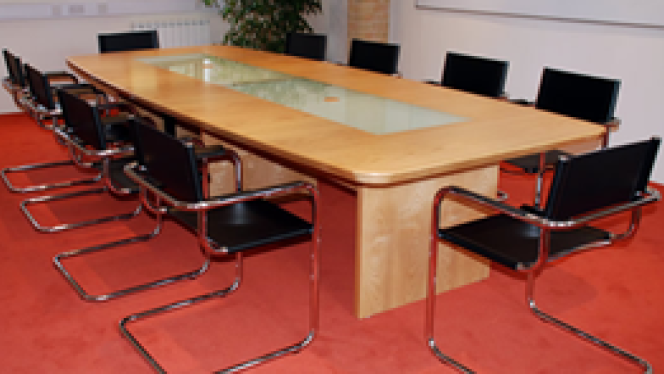 Case Western Reserve's Board of Trustees has delegated to the university faculty, through elected leadership, certain powers and responsibilities concerning educational, research and scholarly activities.
Timothy Beal, PhD
Timothy Beal, the Florence Harkness Professor of Religion, will be honored as a Case Western Reserve University Distinguished University Professor during convocation on Aug. 25 for his preeminent research, leadership, and commitment to students. 
Beal is a "model humanist," according to Joy K. Ward, dean of the College of Arts and Sciences. As an international expert in Biblical literature, religion in America, critical theory, and religion in culture, Beal has 17 published monographs, 43 peer-reviewed journal articles and book chapters, and nine single-authored books. He has been awarded 17 prestigious and competitive national grants and fellowships on a scale rarely encountered in the humanities. 
Read More about Timothy Beal in The Daily.
---
Faye Gary, EdD, RN, FAAN
Faye Gary, an indomitable nurse researcher and Case Western Reserve University faculty member, was quietly shocked when Provost Ben Vinson III announced she was the recipient of the institution's highest faculty award, the permanent, honorific title of Distinguished University Professor.
Her first response? "Lord, have mercy. How could this be?"
It wasn't a surprise to her colleagues and friends, who have witnessed Gary—a respected thought leader and researcher at the Frances Payne Bolton School of Nursing—shape the field of psychiatric nursing. A fellow of the American Academy of Nursing, Gary has been widely published and received numerous grants totaling more than $24 million during her career. Her work has informed health policy related to child and adolescent mental health, health disparities and domestic violence.
Read more about Faye Gary in The Daily.
---
Mukesh Jain, MD
Mukesh Jain, the Ellery Sedgwick Chair and Distinguished Scientist in the Department of Medicine at Case Western Reserve University, is internationally recognized for his discovery of the role of a family of factors termed Kruppel-like factors (KLFs)—DNA-binding proteins that regulate a host of biological processes in the body, including those of the heart, blood vessels and immune cells.
Jain's research on KLFs has been published in top-tier peer-reviewed journals and has been continuously supported for 15 years through funding from the National Institutes of Health, American Heart Association and American Diabetes Association. 
Read more about Mukesh Jain in The Daily.
---
John J. Lewandowski, PhD, ME, BS
When John J. Lewandowski, the Arthur P. Armington Professor of Engineering II in the Department of Materials Science and Engineering, began his academic career as a first-generation college student in 1974, he was unsure of his career path. Today, Lewandowski is an internationally recognized materials science researcher, an inspiring professor and mentor, and now a Distinguished University Professor.
"If you would have told me years ago that I would be involved with the things that I'm doing now, I wouldn't have believed it," said Lewandowski. 
Read more about John Lewandowski in The Daily.