Make a Difference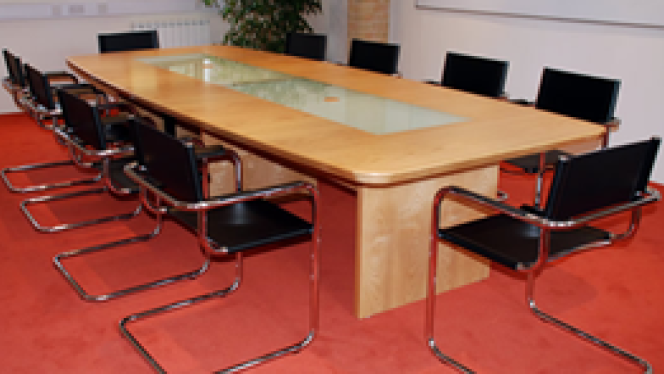 Case Western Reserve's Board of Trustees has delegated to the university faculty, through elected leadership, certain powers and responsibilities concerning educational, research and scholarly activities.

Robert Bonomo, M.D.
Antimicrobial resistance (AMR), which develops when harmful bacteria and other damaging microorganisms become resistant to the antibiotics that once killed them, threatens to undo many of the powerful health gains achieved by these "life-saving" drugs. The problem arises from overuse and misuse of antibiotics in humans and livestock and is recognized by the World Health Organization as a chief challenge to global health.

According to the United States Centers for Disease Control and Prevention (CDC), at least of two million people nationwide become infected with antibiotic-resistant bacteria every year and more than 25,000 succumb to these infections. In addition to the biomedical havoc that it wreaks, AMR adds as much as $20 billion per year in direct health care costs nationally, according to the CDC.

Robert A. Bonomo, MD, professor of medicine, pharmacology, biochemistry, molecular biology and microbiology at the School of Medicine, has dedicated his research career to addressing this mounting problem.

Among his investigations, Dr. Bonomo works to uncover the genetic and amino acid determinants of bacterial enzymes that create multi-resistance to such widely used antibiotics as penicillins, cephalosporins and carbapenems. Nailing down these sequences and using an integrated approach can lead to new medications that overcome the antibiotic resistance.  And his work is paying off. Because of his collaboration with colleagues at CWRU and elsewhere, six new antimicrobials have been approved to date.

"We're always trying to stay a step ahead of the bacteria," he said. "Evolution rewards organisms that adapt to their environments, including those that fend off antibiotics, so there is a fundamental natural mechanism that we have to overcome." 

One of the recipients of the School of Medicine's inaugural Master Teacher award in 2009, he has trained and mentored students and fellows who have gone on to achieve singular distinction throughout health care.

Widely recognized for his accomplishments, Dr. Bonomo has served on numerous national, international,  and Case Western Reserve University and medical school committees, aided the World Health Organization, National Institutes of Health, international scientific societies in developing documents on AMR and testified before the U.S. Congress on this burgeoning problem. And he was included on the list of the most cited world scientists (top 1%) for 2018 by Clarivate, according to Reuters.
Dominique Durand, PhD
As a faculty member at CWRU since 1983, Dominique M. Durand has endeavoured to integrate biomedical engineering with neuroscience. He is a pioneer and leader in the field of neural engineering which brings to bear engineering tools to solve problems in neuroscience. He received an engineering degree from Ecole Nationale Superieure of Toulouse, France, a MSc degree in Biomedical Engineering from Case Reserve University in Cleveland OH., and a Ph.D. in Electrical Engineering from the University of Toronto, in Canada. He received a Young Investigator Presidential Award as well as the Diekhoff and Wittke awards for graduate and undergraduate teaching. He is an IEEE Fellow, AAAS Fellow, AIMBE Fellow of International Institute of Medical and Biological Engineering. He serves on many editorial boards of peer-reviewed scientific journals and he is the editor-in-chief and founding editor of the Journal of Neural Engineering. His research interests involve the development of new methods to control seizures in patients with epilepsy, to engineer devices to communicate directly with the nervous system and to discover the underlying basis and function of brain waves.

Lynn Singer, PhD
Cocaine-exposed infants, children with chronic lung disease arising from prematurity, babies suffering from the effects of fetal exposure to the drug Ecstasy—all are benefitting from the scholar's eye and compassionate heart of Lynn Singer, professor of population and quantitative health sciences, pediatrics, psychiatry and psychology at the School of Medicine.
For more than 30 years, Dr. Singer, who was also Case Western Reserve University's deputy provost and vice president for academic affairs, has made distinguished contributions to the field of pediatric psychology, particularly early identification of infant and childhood risk and biologic and psychosocial factors affecting maternal and child health.  She has also been a stalwart in increasing the participation of women and underrepresented minorities in scientific education and careers as well as a storied educator and mentor whose guidance has led numerous students and protegees to academic careers and leadership positions nationwide.
Her notable research contributions include the definitive study of the effects of very low birth-weight birth on maternal mental health, and a longitudinal birth-cohort study investigating effects of fetal cocaine exposure.
Her research prowess is such that a national study placed her above the 95th percentile of the distribution of National Institutes of Health awards for a 25-year period. She has served on numerous national and international research review committees, including chairing the NIH Committee on Child Psychopathology and Developmental Disorders.  She is an elected Fellow of the American Association for the Advancement of Science, the Association for Psychological Science and the American Psychological Association. 
Beyond direct research, and her service as Deputy Provost, Dr. Singer served twice as Interim Provost and University Vice-President, as well as Vice-Provost for Planning and Assessment,  Interim Dean of Graduate Studies, and Interim Vice-President for Medical Affairs. As an administrator, she created a summer program that places underrepresented minority students in Case Western Reserve labs, and many of the participants have gone on to graduate school. She formed a partnership with Fisk University, a historically black college in Nashville, to provide student-exchange summer research training at CWRU. She engaged a coalition of senior faculty members and administrators to address barriers faced by women students and faculty members at CWRU, leading to a National Science Foundation Institutional Transformation Award, the first given to a private university.
Dr. Singer also supported faculty initiation of the Women in Science and Engineering Roundtable to acquaint female students with successful women STEM faculty and industry models. She created and directed the task force that developed the LGBT Center on campus, an accomplishment recognized by the Human Rights Campaign Leadership Award.