Make a Difference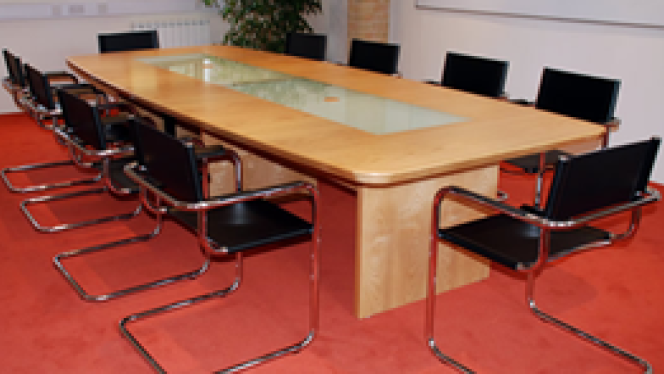 Case Western Reserve's Board of Trustees has delegated to the university faculty, through elected leadership, certain powers and responsibilities concerning educational, research and scholarly activities.
Walter F. Boron, MD, PhD
Dr. Boron is Distinguished University Professor and Myers/ Scarpa Professor and Chair of the Physiology & Biophysics Department at CWRU. He earned his AB in chemistry at Saint Louis University, and his MD and PhD (Physiology & Biophysics) at Washington University in St. Louis. Boron joined Yale University as a postdoctoral fellow with Emile Boulpaep in 1978, and remained there for the next 29 years, serving three terms as Chairman of the Department of Cellular & Molecular Physiology. In 2007, he returned to his hometown of Cleveland. Boron is former President of the American Physiological Society (APS) and former Secretary-General of the International Union of Physiological Sciences (IUPS), as well as former editor-in-chief of two journals, Physiological Reviews and Physiology.
He and Emile Boulpaep co-edit the textbooks Medical Physiology and Concise Medical Physiology. Boron developed his life-long interest in acid-base transport and intracellular-pH regulation with PhD mentors Albert Roos and Paul De Weer, and his interest in renal HCO3¯ transport with Boulpaep. His group currently focuses on three related areas: the molecular physiology of the Na+-coupled HCO3¯ transporters, molecular CO2/HCO3¯ sensors, as well as CO2 and O2 channels. Among Boron's accolades are an honorary doctorate from Aarhus University (2014), and election to the National Academy of Medicine (2014).
---
Joyce J. Fitzpatrick, PhD, MBA, RN, FAAN
According to the World Health Organization (WHO) nurses and midwives represent more than 50% of the world's healthcare workforce, providing a large majority of the care throughout the world. In the United States, for the past two decades, nurses have been rated the most trusted health professionals. Yet, challenges exist to advance the leadership roles of nurses, at the point of care to the board rooms of major health care organizations. Leadership within the nursing profession is key to the future of health care worldwide.
For almost 40 years, Dr. Fitzpatrick has shaped the leadership of the Frances Payne Bolton School of Nursing at Case Western Reserve University, and the leadership of the profession nationally and globally. She was first recruited to be Dean of the Bolton School in 1982, and was appointed as the Elizabeth Brooks Ford Professor of Nursing. She served for 15 years as Dean, and since 2018 has served as the Inaugural Director of the School's Marian K. Shaughnessy Nurse Leadership Academy. She was a Fulbright Scholar at University College Cork, Cork, Ireland (2007-2008) and has received two honorary doctoral degrees.
Read more about Joyce Fitzpatrick.
---
Melvyn C. Goldstein
Dr. Goldstein is a socio-cultural anthropologist who has spent most of his career studying Tibetan society, culture, language and history in the twentieth century before Tibet become fully incorporated into the People's Republic of China (PRC) in 1959, and then, how it has adapted after that. His research on Tibetan language has produced a 1195 page dictionary ("Tibetan-English Dictionary of Modern Tibetan"),  as well as an English-Tibetan Dictionary, a textbook on written Tibetan ("Essentials of Modern Literary Tibetan,") and a spoken Tibetan primer ("Modern Spoken Tibetan: Lhasa Dialect").
Dr. Goldstein has also written extensively on modern Tibetan history, including a definitive 4 volume, 2,655 page, history of modern Tibet from 1913-1959, all published by the U. of California Press between 1989 and 2019. Volume One (1989) of this Quartet, "The Demise of the Lamaist State," was honored by an award from the Association of Asian Studies, which wrote of it: This monumental study is a path-breaking contribution to our understanding of modern Tibet. Melvyn Goldstein has marshalled an impressive array of documentary, archival and interview sources to provide critical new insights into the political and diplomatic history of Tibet during its independence of Chinese domination. Particularly important is the author's use of Tibetan sources to go beyond the question of Tibet's relation to China, and narrate in detail the conflicts within Tibetan society: between monastic and lay elements, between reformers and conservatives, between rival regents' cliques. The Levinson Prize Committee of the China and Inner Asia Council is proud to give Honorable Mention to Professor Goldstein for this impressive contribution to the development of an important part of our field.  
Read more about Melvyn Goldstein.