Make a Difference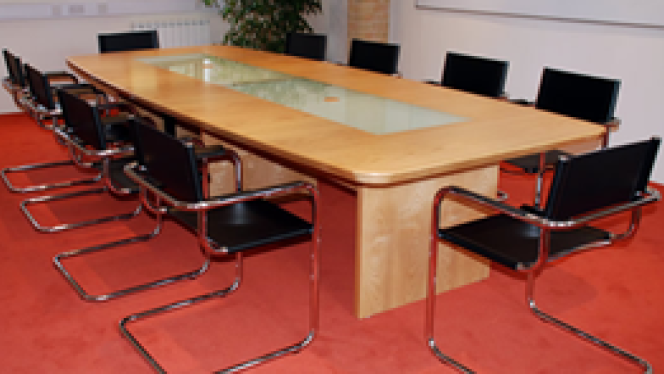 Case Western Reserve's Board of Trustees has delegated to the university faculty, through elected leadership, certain powers and responsibilities concerning educational, research and scholarly activities.

Clifford Harding, MD, PhD
Clifford Harding, MD, PhD, professor and chair of the Department of Pathology at Case Western Reserve University School of Medicine and University Hospitals Cleveland Medical Center, is a world class immunologist and major force in physician-scientist and professional-scientist education.  His research focuses on the immunology of infectious diseases, particularly tuberculosis and HIV infection.
As chair of the Department of Pathology, which provides essential insights into disease processes and paves the way for new diagnostics and therapies, he oversees the research and clinical activities of more than 100 faculty and hundreds of staff members with expertise straddling several medical disciplines, including cancer, immunology, neuropathology, and basic and translational research.
He has built his department into the tenth-best funded in the US and also leads the MD/PhD-granting CWRU Medical Scientist Training Program, a flagship of the School of Medicine that is one of the largest such programs anywhere. MSTP prepares students for careers combining academic medicine and biomedical research. In this role he annually oversees over 100 students who work in the labs of more than 70 faculty members. In his 18 years directing the program, over 200 students have graduated with an MD/PhD. Additionally, he founded the Clinical and Translational Scientist Training Program at CWRU, which provides comprehensive training for physicians, nurses, and dentists focusing on clinical and translational research. 
Harding was recruited to CWRU in 1993 following MD/PhD training, pathology residency and a period on the faculty at Washington University in St. Louis. In graduate school he published a breakthrough manuscript that provided the first description of exosomes, now known to be a universal feature in biology. Exosomes are small vesicles that promote a range of important cellular functions. These include transferring DNA, RNA, and proteins to other cells, thereby altering the function of the target cells; they also influence the pathology of carcinogenesis and inflammation. Harding's manuscript has been cited over 820 times. On the 30th anniversary of the discovery of exosomes, he was invited to author a retrospective in the Journal of Cell Biology on their discovery and importance. Later he published seminal studies in immunology in the area of antigen processing and MHC function, and later in immune evasion mechanisms in tuberculosis.
In his career he has published more than 200 original papers, which have been cited more than 19,000 times, with his top ten having been cited in total over 7,000 times. He has been invited to give over 100 outside speaking engagements and has garnered over $50 million in grant funding for CWRU, statistics putting him in elite scientific company at CWRU. He has received numerous awards and honors and has been tapped by nearly all of the professional organizations he belongs to for leadership roles. 
He has recruited over 70 clinical and scientific faculty members to CWRU and is well known for providing superlative mentoring for junior faculty members, contributing to his department's overall success. He has also contributed to advancing diversity, increasing the recruitment of underrepresented minority and LGBT faculty members in the Department of Pathology and advancing women into leadership roles. In 2008 he was awarded the Women Faculty of the School of Medicine's Gender Equity Award.

Clare Rimnac, PhD
Prof. Rimnac received her B.S. in Metallurgy and Materials Science from Carnegie-Mellon University in 1978, and her M.S. in 1980 and Ph.D. in 1983 in Metallurgy and Materials Engineering from Lehigh University.  Prior to her faculty appointment at CWRU in 1996, she was a Scientist in the Department of Biomechanics at The Hospital for Special Surgery (affiliated with Cornell Weill College of Medicine) in New York City.
 
Prof. Rimnac's research has been funded for more than 30 years by the NIH, orthopaedic industries, and private foundations for her research directed towards orthopaedic biomechanics, with a focus on implant retrieval analysis and device registry research, mechanical behavior and modeling of materials used in total joint replacements, lifetime and degradation science, and damage and fracture behavior of bone tissue. She has made notable contributions to the materials science and clinical orthopaedics literature on the topic of oxidative degradation and fatigue and fracture resistance of ultra high molecular weight polyethylene and other polymeric biomaterials, including PEEK; these contributions have promoted the development of improved long-term durability of total joint replacements.  She has published more than 150 peer-reviewed articles and book chapters and has been an invited speaker or workshop organizer and participant at numerous national and international meetings.
 
Among other honors, Prof. Rimnac has served on two NIH study sections.  Along with her collaborators, she has been the recipient of an American Academy of Orthopaedic Surgeons Kappa Delta Award (the highest research award in orthopaedics), two Hip Society Awards, and a Knee Society Award. She was honored with the Orthopaedic Research Society Women's Leadership Award and with the Case Alumni Association Meritorious Service Award in 2013. 

Dr. Rimnac has held a number of leadership roles in her field, including President of the Orthopaedic Research Society and Deputy Editor for the Journal of Bone and Joint Surgery.  She is currently a Senior Associate Editor for Clinical Orthopaedics and Related Research.  

Professor Rimnac is the Director of the Center for the Evaluation of Implant Performance at CWRU.  This program works in close collaboration with the Center for Joint Replacement and Restoration at University Hospitals Case Medical Center.

Professor Rimnac's teaching interests include fatigue and fracture, mechanics of materials, materials selection in design, and musculoskeletal biomechanics.

Thrity Umrigar, PhD
Thrity Umrigar is a celebrated writer with an international following, and an English professor dedicated to her students and her craft.  She is the author of a number of bestselling novels including The Space Between Us, If Today Be Sweet, Bombay Time, The Weight of Heven, and The World We Found. Her novels have been translated into over fifteen languages.  Thrity grew up in India and was drawn to reading, especially novels about life in America.  She left her family and immigrated to the United States when she was 21, even though her family expected her to take over the family business.  While writing articles for Ohio newspapers for 17 years, she also began writing fiction, often about marginalized societies and class backgrounds.  She enrolled at Kent State University and earned her PhD in African-American literature, and joined Case Western Reserve University in 2002. Today, Thirty still contributes to the book pages of the Boston Globe and the Washington Post.  She is the recipient of the 2009 Cleveland Arts Prize in Literature, was a finalist for the 2006 PEN/Beyond Margins award and was awarded a Nieman Fellowship to Harvard in 2000.