A sound investment.
A Case Western Reserve University education is an investment in you—and your future.  We provide a variety of merit scholarships and need-based aid. As of fall 2017, we meet 100% of demonstrated need for all admitted students. And, based on the success of our alumni, we are confident a CWRU education pays off.
Need-Based Aid
You can be considered for need-based financial aid awards, including a combination of grants, loans and work-study. More than 80 percent of our students receive some financial assistance.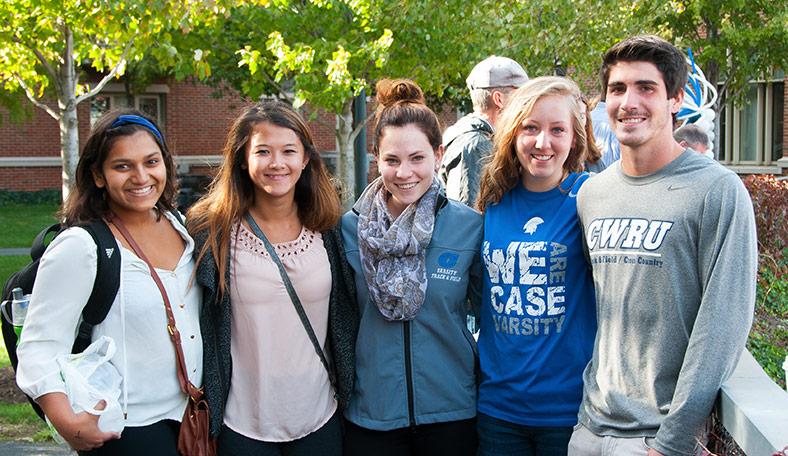 Scholarships
As a first-year student or transfer student, you'll automatically be evaluated for several scholarships. Plus, there are more for which you can be considered. Last year alone, we awarded $110 million in institutional aid to our students.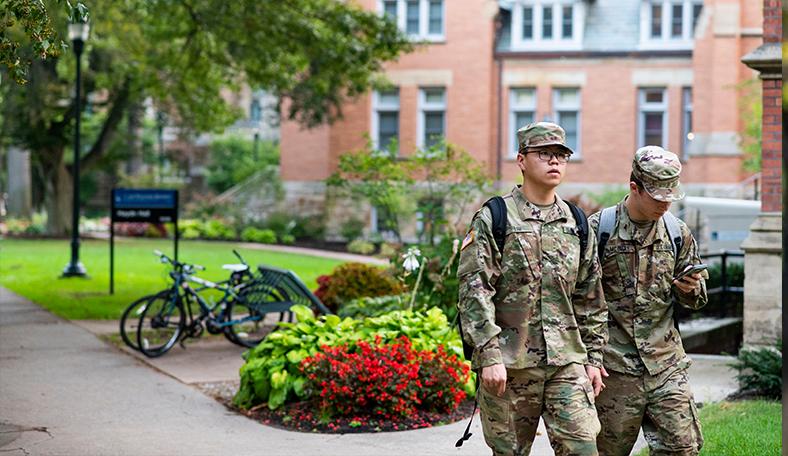 Additional Aid Options
There are a number of other ways to help finance your CWRU education, including the Tuition Exchange Program, ROTC and outside scholarships. And it's an education that's worth it: We're a top 50 best value private university, according to Kiplinger.
Tuition & Fees
Below is a breakdown of the major expenses of attending CWRU for the 2023-24 academic year.
This table details the tuition expenses that a student might encounter at CWRU

|   | Residential Student | Commuter Student |
| --- | --- | --- |
| Tuition | $64,100 | $64,100 |
| Housing and Meal Plan | $18,202 | $4,170 |
| Fees | $571 | $571 |
| Matriculation Fee | $680 | $680 |
| Books | $1,200 | $1,200 |
| Personal Expenses | $1,350 | $1,350 |
| Transportation | variable | variable |
Case Western Reserve University reserves the right to adjust the cost of attendance because of unexpected campus closures and/or adjustments to the academic calendar. These circumstances could include, but not be limited to, a sudden natural disaster or health crisis. In these situations financial aid eligibility is adjusted accordingly.
Case Western Reserve University will add a transportation allowance of up to $2,000 based on the student's state of residence.
Case Western Reserve University is primarily a residential university, and we believe undergraduate students benefit from living on campus. Students' financial aid eligibility is determined by subtracting the family contribution from the cost of attendance (tuition, fees, living expenses, books and personal expenses). For those returning students who choose to commute from home, live off campus (not with family) or in Greek housing, the university will adjust the housing and meal plan portion of your cost of attendance and any need-based grant will be adjusted accordingly.
Aid & Scholarships
Applying for Financial Aid
To be eligible for consideration for financial aid and are an incoming U.S. citizen or permanent resident, you must complete both the Free Application for Federal Student Aid (FAFSA) and the CSS Profile. If you are not a citizen or permanent resident of the United States but wish to be considered for financial aid, you must complete the CSS Profile.
If you indicate you wish to be considered for financial aid, your application won't be considered complete until the necessary financial aid documents are submitted.
Applying for Scholarships
Case Western Reserve offers a select number of scholarships, including awards in the amount of tuition, that require applicants to provide additional information and respond to an essay prompt.
To be considered for these special awards, you must submit complete admission and scholarship applications by Jan. 15. If you receive a scholarship, you'll be notified by April 1.
Financial Aid Deadlines
First-Year Applicant Deadlines
Deadlines for Financial Aid Documents

| APPLICATION PLAN  | Financial Aid Documents Deadline |
| --- | --- |
| Early Action | November 15 |
| Early Decision I | November 15 |
| PPSP | December 15 |
| Early Decision II | January 15 |
| Regular Decision | February 1 |
Transfer and 3/2 Engineering Applicant Deadlines
Financial Aid Deadline for Transfer Students and 3/2 Engineering

| Application Plan | Financial Aid DOCUMENTS Deadline |
| --- | --- |
| Fall Semester (August) Early Plan | April 1 |
| Summer Semester (Nursing Students Only) | April 1 |
| Fall Semester (August) Regular Plan | May 15 |
| Spring Semester (January) | October 15 |