Promethion Mouse System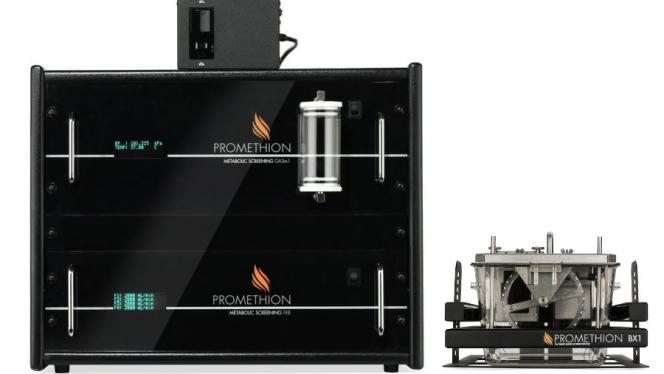 Our Promethion system allows for multiplexing of high resolution metabolic and activity data from 8 cages
Metabolic Cage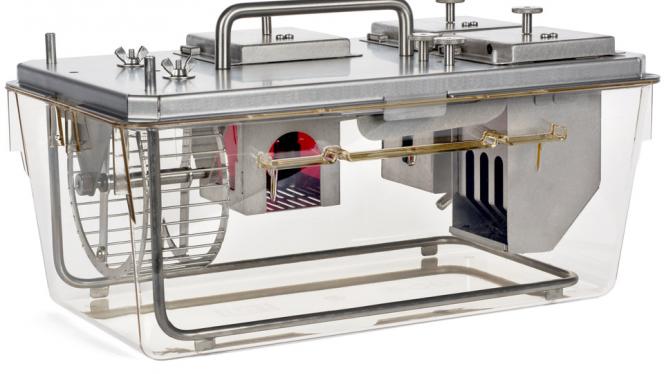 Sable systems is the world's most trusted provider of equipment for research in metabolic and behavior monitoring.
Beambreak Activity Monitoring for Total Activity Measures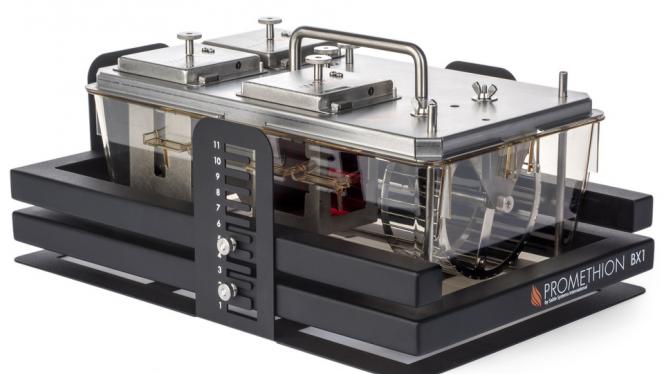 The BXYZ Beambreak activity monitor enables real time monitoring and can be programmed to ignore fixed objects allowing for activity monitoring in custom cage set ups
Questions? Contact us here.
Mouse Metabolic and Activity Phenotyping Core at the CVRI
The CVRI Mouse Metabolic Phenotyping Core (MMPC) uses the Sable (Sable Systems International) Promethion cage system for single-mouse whole body respirometry, body weight monitoring, and continuous food intake and activity measures. The state-of-the-art metabolic cage system utilizes open circuit respirometry in combination with a weigh station, massed food hopper, and exercise wheel. These features are combined with laser monitoring of mouse movement within the entire cage. The cage system is designed for low-stress housing (corn cob bedding, enrichment) allowing for the most accurate metabolic and behavioral phenotyping available.
Overview:
The goal of the MMPC is to offer full mouse metabolic and activity phenotyping services to internal (CWRU) and external investigators. A basic run includes a setup consultation (free of charge), raw data from 8 cages including all measured parameters, and basic per cage analysis (gas analysis, wheel activity, food and water intake, body mass). Basic analysis includes graphs of data for the run. Additional analysis is at additional charge and can include full statistical and graphic representations of the finds for use in funding proposals or publications.
Mousing transport, protocol transfer, and housing:
Before mice can be brought to the core or characterized within the cage system the following must be completed:
Please contact core staff for assistance with IACUC amendment.

Submit a project request via iLabs "CVRI Mouse Metabolic Phenotyping Core" :Click here
Glucose tolerance characterization is also available including fasting glucose, IP or oral GTT, insulin tolerance tests
Housing: The core is not considered a clean facility and any mice brought to the core from a vivarium cannot be returned after metabolic caging. In order to accommodate experimental designs that require metabolic cage data collections over time (assessment before AND after procedures, induction of knockout etc), we can provide long-term housing upon arrangement. If arrangement for long-term housing by the core is not made, mouse must be housed in the PI laboratory (requires IACUC approval) within 24 hours of the completion of metabolic caging (per our IACUC core protocol) or euthanized. Per IACUC requirements, male mice are required to be housed singly after isolation in the metabolic cage system for 3 days or more to prevent fighting and injury.
Procedure location: Wolstein Research Building (WRB 4419)
For a free consultation, please contact the core director using the "Contact Us" box
Core Lab Manager:
Jeffrey A. Deiuliis, Ph.D.
Assistant Professor
CWRU Cardiovascular Research Institute
2103 Cornell Rd, WRB Rm 4523
Case Western Reserve University
Cleveland, OH  44106
To schedule online use iLabs login (suitable for external and internal user) Core Facilities