2022 Cleveland Humanities Festival: DISCOURSE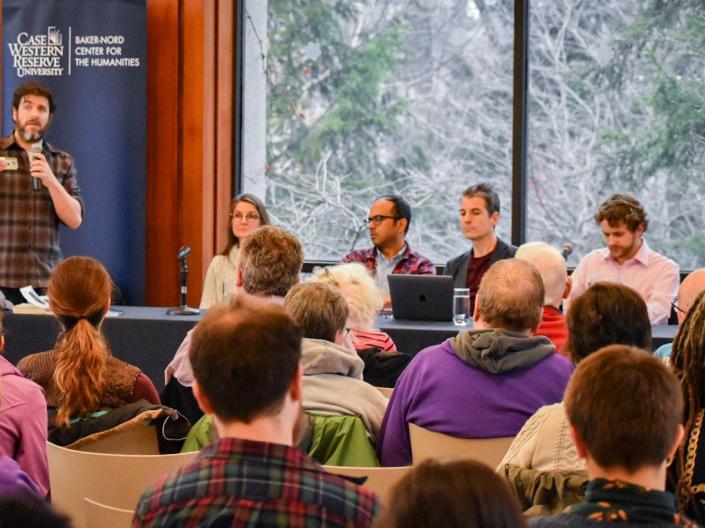 About The Festival
The Cleveland Humanities Festival is a collaborative event celebrating the great cultural institutions of the city of Cleveland and Northeast Ohio, dedicated to humanistic inquiry.
The theme of the 2022 Cleveland Humanities Festival is "Discourse." Through a series of public events, participants will ask questions about how we communicate with one another, including the dialogue within and between local communities, cultural institutions, corporations, and other key sites of social exchange. How do we hear, interpret, and ultimately act on conversations? To what extent did the global pandemic disrupt broader trends in social and political discourse? How can we improve our ability not simply to hear but also to listen--to words, sounds, and silence?  What can we do, individually and collectively, to ensure that our communities continue to make space for a more diverse range of voices and perspectives?
Currently there are no upcoming events scheduled.