What's the "average" CWRU student like?
That's one question we can't answer. Each Case Western Reserve University student brings their own background and interests to our campus, creating a culture that's interesting, diverse and inclusive.
Let them tell you more about themselves.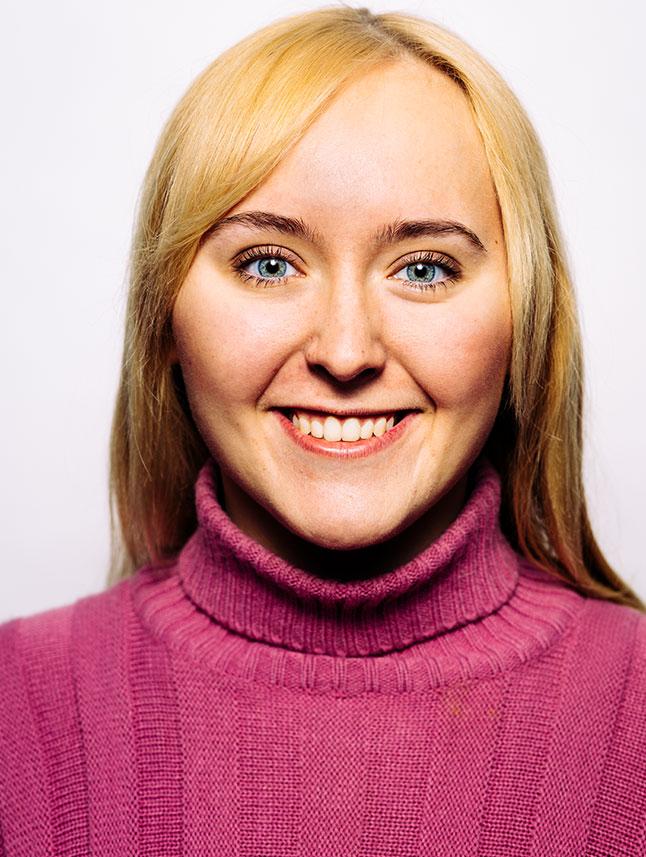 Ally B.
Graduation Year:2020
Area of Study: Nursing
Hometown:Chardon, Ohio
How I spend time with my friends:

I really like going to Downtown Cleveland, seeing Playhouse Square and going ice skating on Public Square. The RTA is so close and accessible for us. We just love exploring.

Why I'm a nurse:

It's an honor to be able to be a part of a person's most vulnerable state and to not only give the medication, but also to be there for the patient. Sometimes my patients don't have a lot of people surrounding them, so I am that person to give them love.
Andoni B.
Graduation Year:2020
Area of Study:International Studies and Economics
Hometown:Harlingen, Texas
How I have grown at CWRU:

Coming in, I thought, "We ought to be more understanding of each other" But, how? Through culture? Policy? Collaboration? Being at CWRU has given me the tools to see how to approach these things.

Best encouragement I've gotten:

When I talk to my advisor, it feels like I'm talking to a mentor. In our first email exchange she told me, "You never apologize for something that you want." It's one thing to hear it from a friend, but to hear it from an esteemed person gave me confidence.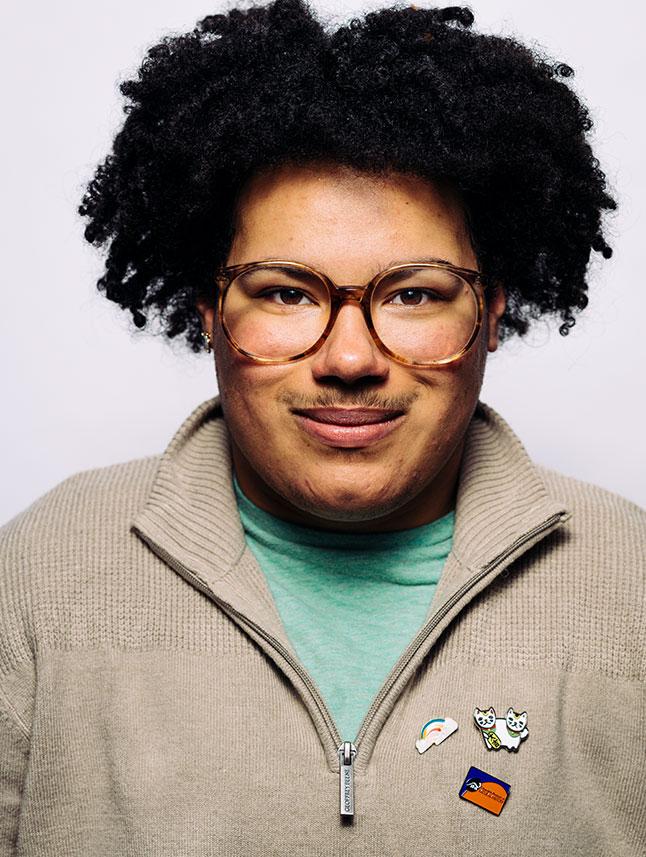 Calvin G.
Graduation Year:2020
Area of Study:Sociology, Childhood Studies, Public Policy and Business Administration
Hometown:Cincinnati, Ohio
Four words that describe my friends:

Dedicated is definitely one. Also, energetic, innovative and compassionate.

How I put my learning into practice:

I work at a nonprofit restaurant and leadership organization, and we do direct outreach through a literacy program with returning citizens. I'm really interested in how we take people who have gone to the prison system and help them integrate back into society so they'll be good, productive citizens. Everyone wants to live a good life at some point, so how do we help them do that?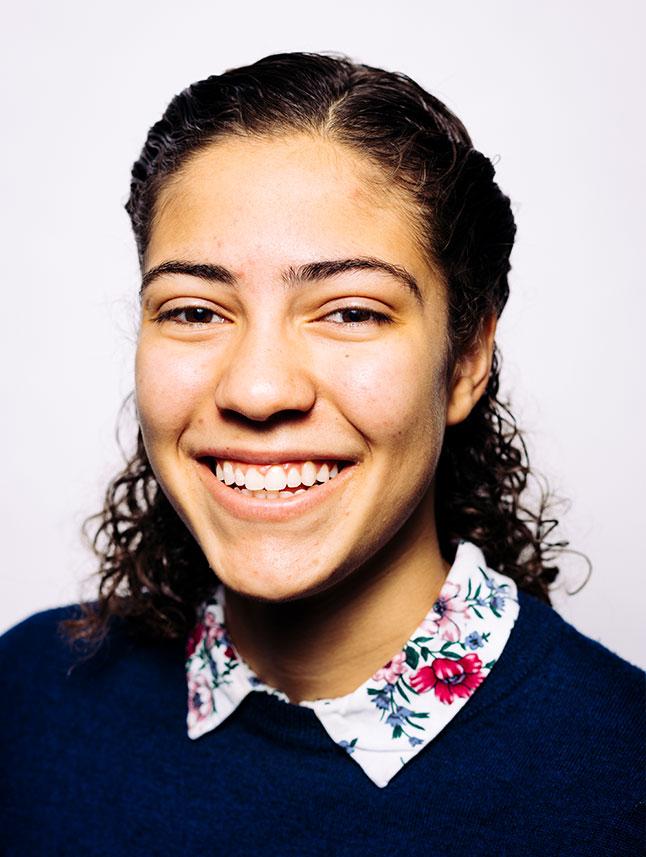 Camille W.
Graduation Year:2022
Area of Study:Theater and Sociology
Hometown:Chapel Hill, North Carolina
How I describe the student community:

Community is something that students at CWRU can find wherever they are, no matter what they study, no matter what clubs they're in. Everyone is really so welcoming, and everybody has really diverse interests, and that's what's really cool.

Why I love my Improv troupe:

Honestly, it's like a whole big family. The second I got on the troupe, it was like I had seven older brothers and four new older sisters. Everybody was so welcoming and glad to have me. It's really beautiful. So welcoming.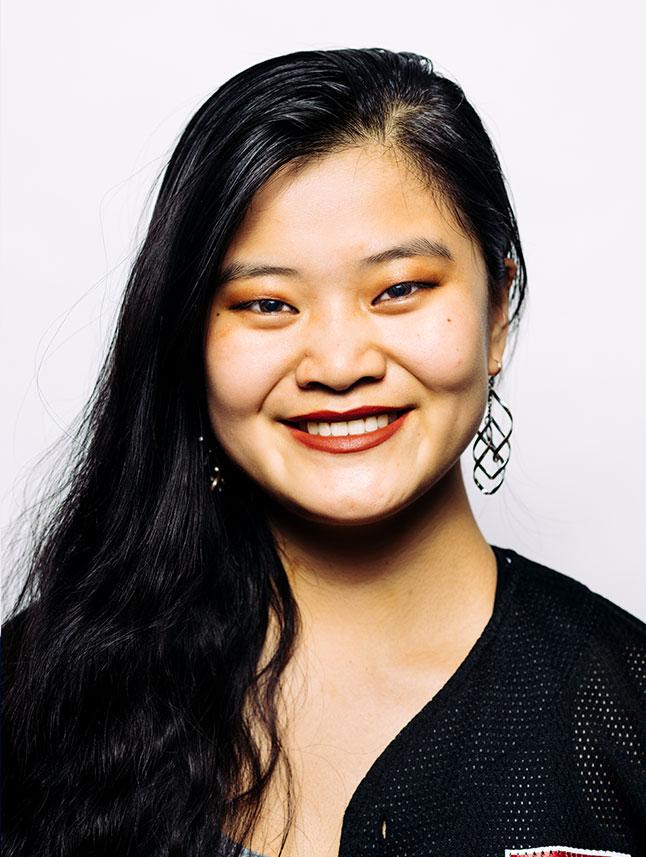 Caroline Z.
Graduation Year:2022
Area of Study:Computer Science and Economics
Hometown:Anaheim, California
What it's like to learn here:

The culture is very collaborative and it's somewhere that you can really grow. The people you meet here and the school culture definitely help you as a student—and as a person—to grow and develop.

How would I describe my friends:

Diverse! It's a group of people I thought I would never meet, from different parts of the world, with different personalities. Here, I get to find friends who are really different from me. That's been exciting.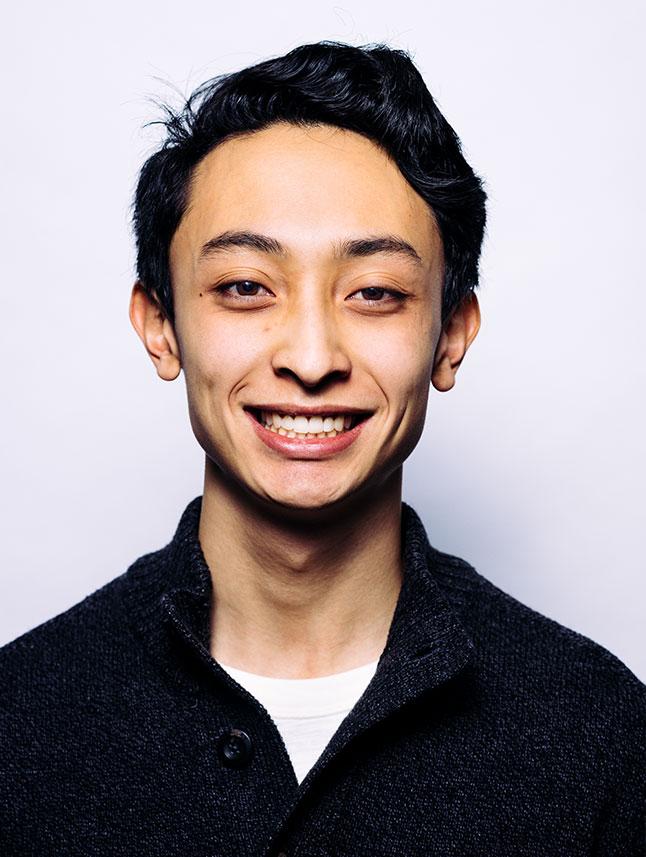 David S.
Graduation Year:2021
Area of Study:Biomedical Engineering
Hometown:Westerville, Ohio
One of my best memories:

Right before finals, I was sitting with my friends and we were getting a little tired and didn't want to study anymore. So we went out onto the football field. It had snowed—so we just played in the snow. It was a nice stress-reliever.

One of my favorite classes:

Last semester I took a SAGES class called "Protest Drama," which studied different plays and productions that were written in protest of something. We read Raisin in the Sun. My professor was good at giving criticism on my writing, and my writing definitely improved from that class.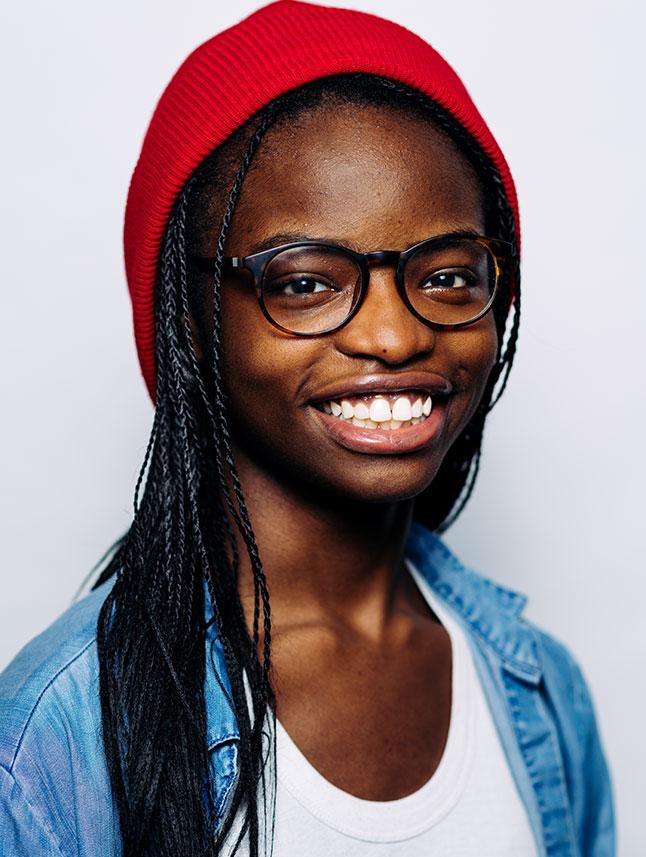 Etieno A.
Graduation Year:2020
Area of Study:Polymer Science and Engineering and Biomedical Engineering
Hometown:St. Louis, Missouri
How I describe the campus culture:

CWRU is very collaborative, and I think the most significant part about it is the fact that people are willing to be adventurous and learn from each other in unexpected ways.

Where I go to unwind:

I live in the North Residential Village, and my suite has a balcony that overlooks the football field. My friends and I like to hang out there to watch the games. It's a really nice view.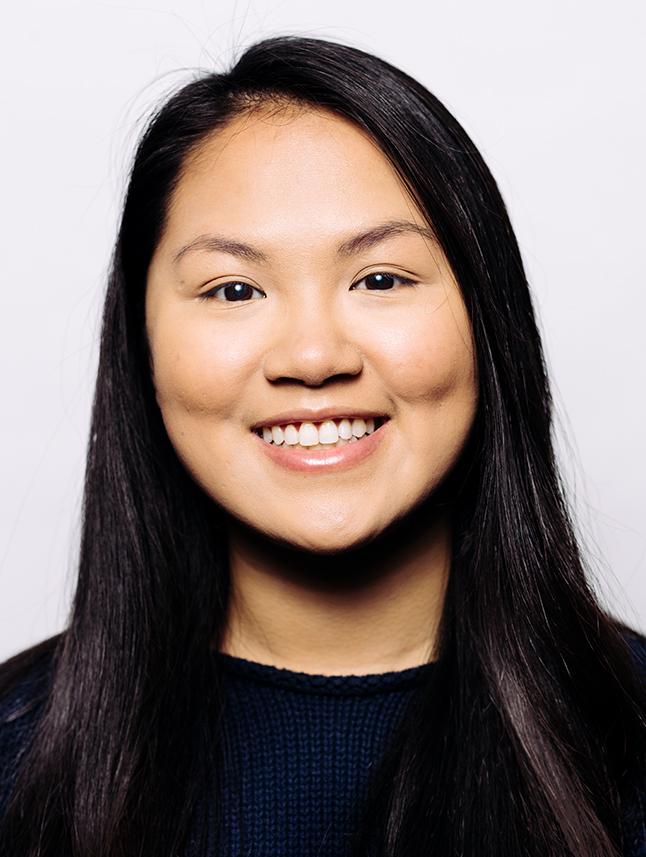 Han N.
Graduation Year:2021
Area of Study:Accounting
Hometown:Ho Chi Minh, Vietnam
How I chose my area of study:

My first semester, I took accounting classes and some engineering classes. I got a chance to intern at a Big Four accounting firm the summer after my first year, so that set my path for my college career.

What I love about the campus community:

It's a really good place to build your circle. Everybody is really career-driven, and I meet so many like-minded people, which motivates me to do better and work harder. And I like how diverse it is.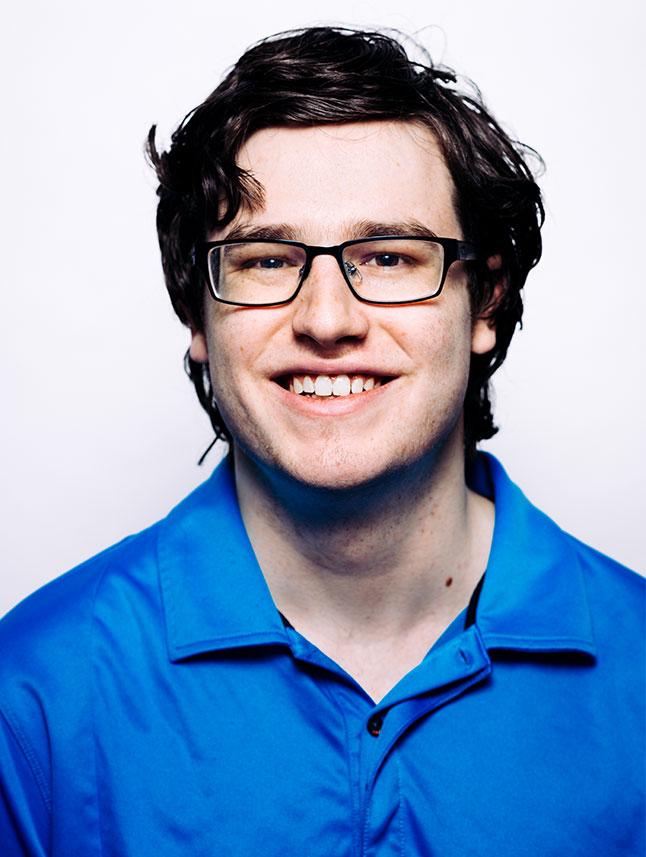 Jack M.
Graduation Year:2020
Area of Study:English, Theatre and Film
Hometown:Stamford, Connecticut
Why I chose CWRU:

It allows for a lot of freedom in how you want to live your college experience academically and socially. And it's right in the middle of a nice-sized city.

How I spend my time:

There are always events going on on campus, like movies playing at Strosacker, or talks or lectures. Someone will be like "Hey, a professor I really like is giving this talk. You guys want to come?" So there is always stuff going on.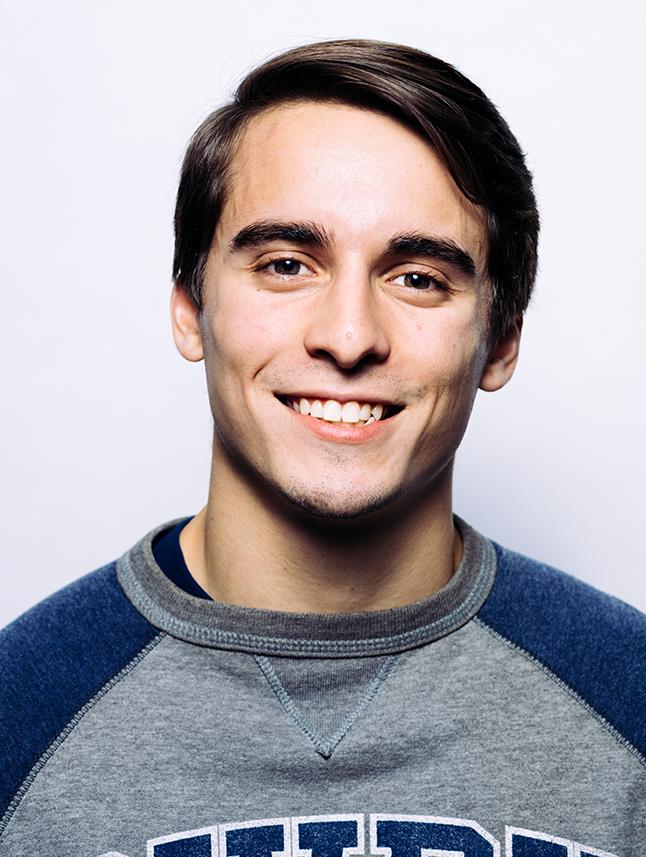 Patrick B.
Graduation Year:2019
Area of Study:Biology
Hometown:Wickliffe, Ohio
Why I chose Greek Life:

I got a lot out of Greek Life in my experience here. I've made a lot of good connections with my brothers, and I feel that, whether it was social skills, personal skills or professional skills, they've all been developed while I've been in Greek Life.
Sowmya R.
Graduation Year:2019
Area of Study:Nutritional Biochemistry and Chemistry
Hometown:Chandler, Arizona
My plans for after CWRU:

My dream is medical school. I'd like to help change things like health policy and work on the other end of medicine. Not just the clinical side, but also the healthcare practitioner and policy sides.

My favorite student organization:

I'm on the fusion dance team. We combine Bollywood, jazz, hip pop... everything. I like the people I'm with, and we come from different majors and backgrounds, It's just like being with friends and family.