What's the "average" CWRU student like?
That's one question we can't answer. Each Case Western Reserve University student brings their own background and interests to our campus, creating a culture that's interesting, diverse and inclusive.
Let them tell you more about themselves. Join us for an event to hear from students and ask your questions live!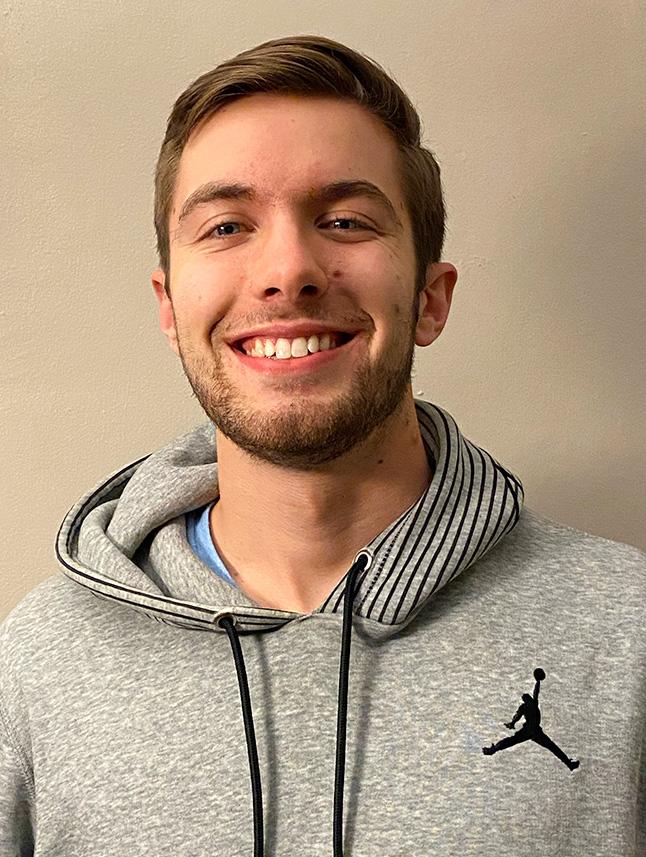 Andrew F.
Graduation Year:2021
Area of Study:Majors: Political science and economics
Minor: Public policy
Hometown:Urbana, Ohio
What I like about CWRU students:

CWRU students are down-to-earth, intelligent people who are collaborative academically and diverse socially. In the classroom, we are always helping each other and working together, which is actively encouraged from all professors. When I struggle with a concept in class, I have three or four friends who are always willing to help.

My advice on finding your college fit:

You can get a strong academic degree from many places, but the people are what will make your college experience. As long as the school has the academic programs you find useful, go where you will enjoy the people you are around.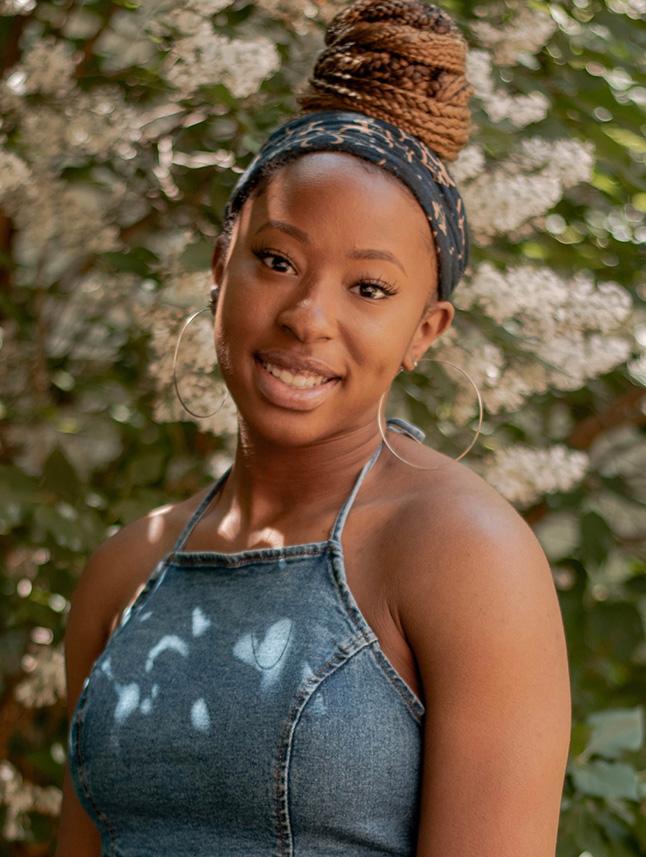 Arianna J.
Graduation Year:2024
Area of Study:Major: Nursing
Minor: Psychology
Hometown:Naperville, Illinois
What led me to CWRU:

I wanted to attend an institution that would not only challenge me academically, but would also encourage personal growth. CWRU was the perfect fit for me because of the programs it offers, as well as the array of clubs and activities that students can participate in!

How I describe my friends:

I would describe CWRU students as balanced. Everyone here is so hardworking and motivated to reach their goals, but we also know how to let loose and have fun!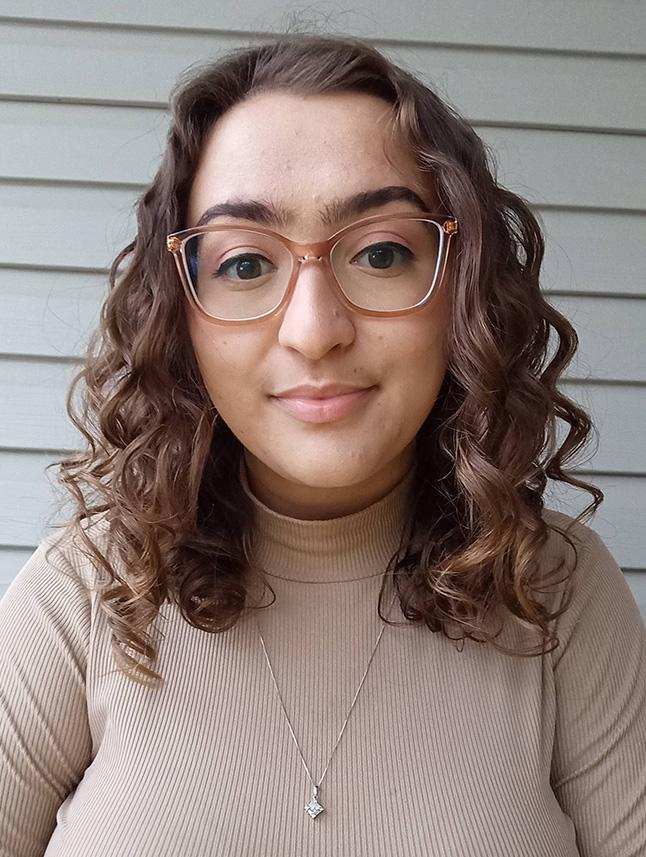 Emily M.
Graduation Year:2022
Area of Study:Major: Biology, pre-medicine track
Minors: Spanish and chemistry
Hometown:Cleveland, Ohio
The place for pre-med:

CWRU provides me with access to two of the largest hospital systems (University Hospitals and the Cleveland Clinic), a plethora of volunteering opportunities, chances to get involved in undergraduate research and a collaborative learning environment conducive to the needs of every student. Truly, CWRU provides the ultimate pre-med experience!

Mi familia:

My undergraduate experience at CWRU has been predominantly shaped by the friends I made from La Alianza and the Society of Hispanic Professional Engineers. These two groups truly made CWRU home and I am so honored to serve on both of their executive boards. Through these groups, I have navigated my struggles with mi latinidad and gained the most amazing familia.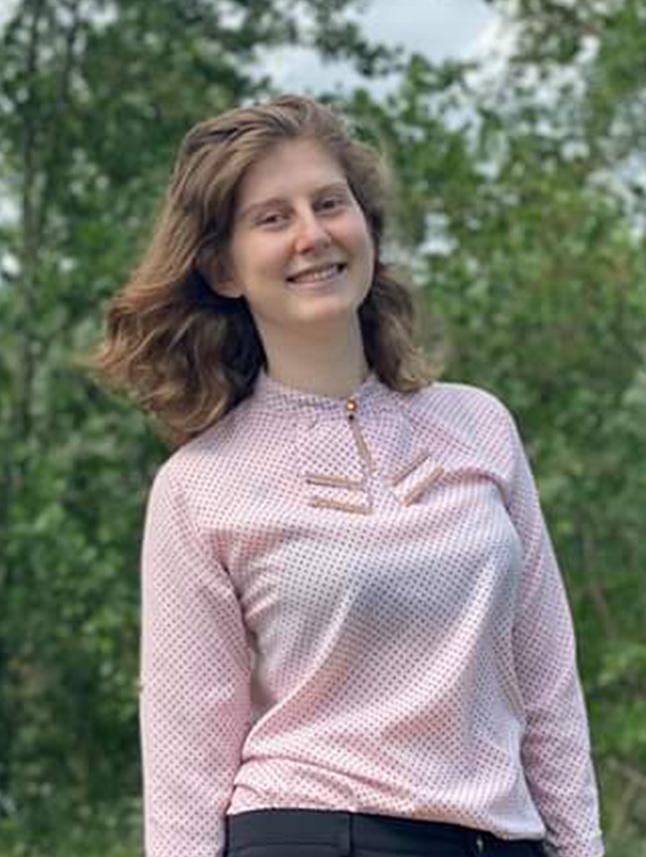 Gentiana D.
Graduation Year:2024
Area of Study:Majors: Biomedical engineering and neuroscience
Hometown:Tirana, Albania
How I describe CWRU students:

CWRU students are all very accomplished. They excel in what they engage in, and they are eager to learn more. Most importantly, they are kind and helpful and they go above and beyond to make you feel listened to and included.

On being supported:

The people here are extremely understanding and helpful. If you need help or advice with anything, I can guarantee that at CWRU, you will find the right people, with the right experience to guide you or the extra resources you need.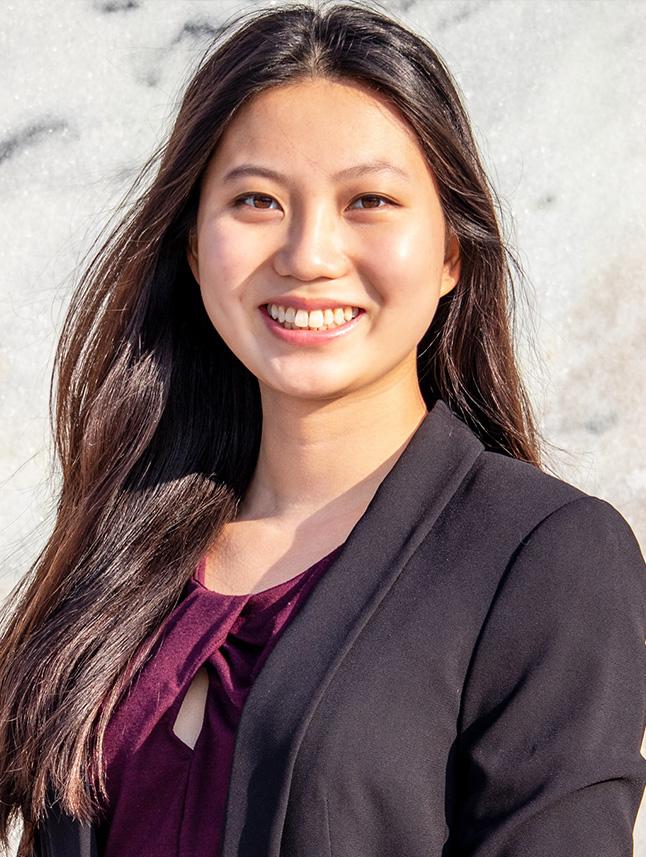 Joy M.
Graduation Year:2022
Area of Study:Major: Business management
Minor: Psychology
Hometown:Mentor, OH
Learning while serving:

CWRU's Center for Civic Engagement and Learning's (CCEL) Scholar program has proven to be one of the most impactful aspects of my college experience. CCEL has provided me with a space to learn more about myself and how I fit into my community and society as a whole and fostered my personal development while also encouraging me to think about how my growth can be used as an asset in making the world around me a better place.

Why I love CWRU:

One of the best parts about CWRU is that you have the space and flexibility to mold your college experience into what YOU want it to look like.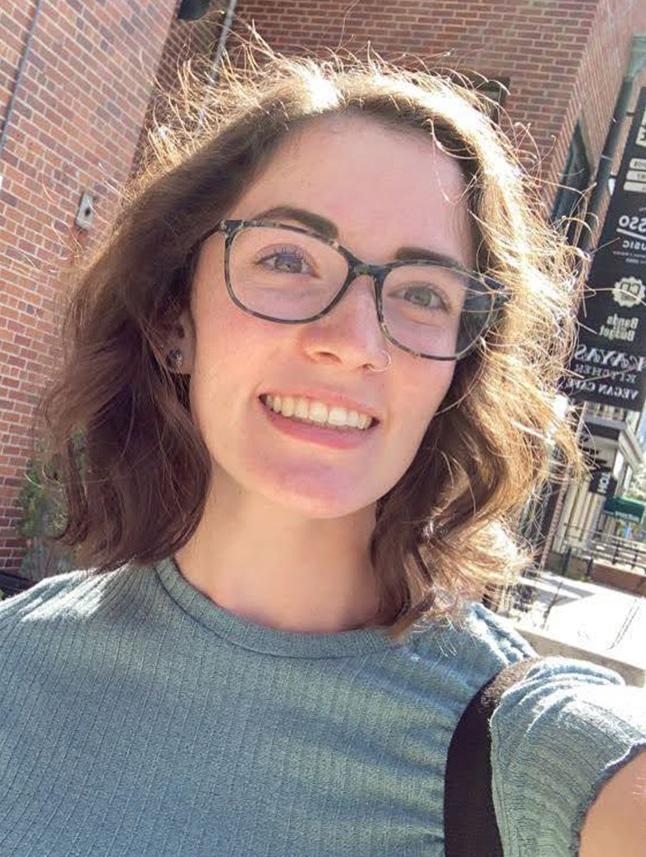 Kathryn M.
Graduation Year:2022
Area of Study:Major: Polymer science and engineering
Minors: Biomedical engineering and music
Hometown:Fair Haven, New Jersey
My time with research in the lab:

I joined a lab in the biomedical engineering department the first semester of my first year on campus. Research has taught me so much about not only biomaterials specifically, but what my future can look like as an engineer. I have really benefited from mentorship from the graduate students and professors in the lab, who are always willing to have a conversation with me.

Growing through exploration:

There are so many resources available to help, whether it be building good study skills or deciding what is right for you. It took me some time to settle on a major, and I am so glad I took the time to explore everything available to me.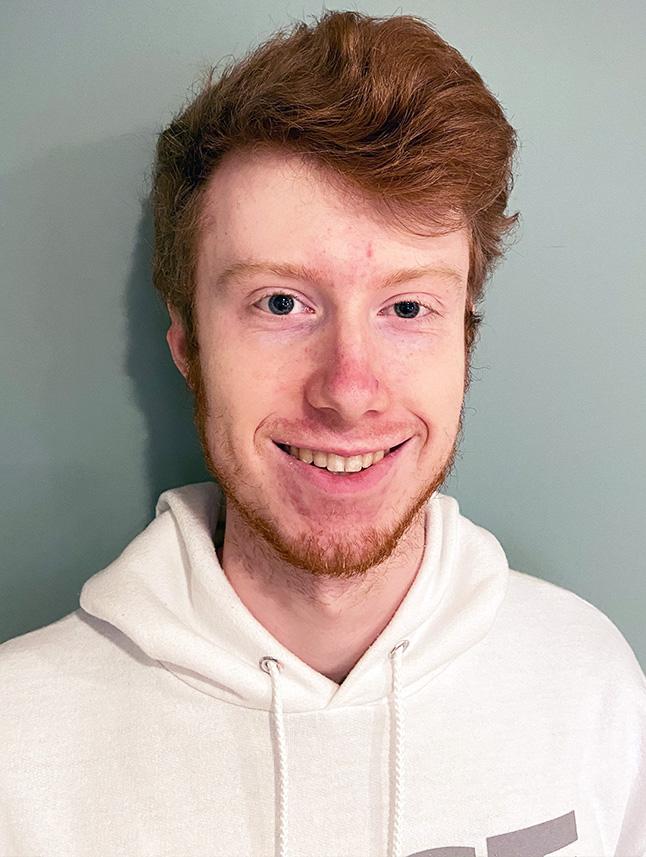 Langdon C.
Graduation Year:2022
Area of Study:Majors: Psychology and business management
Minor: Spanish
Hometown:Louisville, Kentucky
The benefits of our location:

I like that CWRU is a small school environment but not in its own bubble. CWRU is embedded in the Cleveland community with quick access to any part of the city.

Finding community:

I came to CWRU with no plans to join a fraternity, but I ended up joining an organization that gave me tremendous leadership experience, close friends and personal growth. The Greek Life community at CWRU is not like the stereotypes, instead it is fully in touch with the true purpose and potential of fraternities and sororities.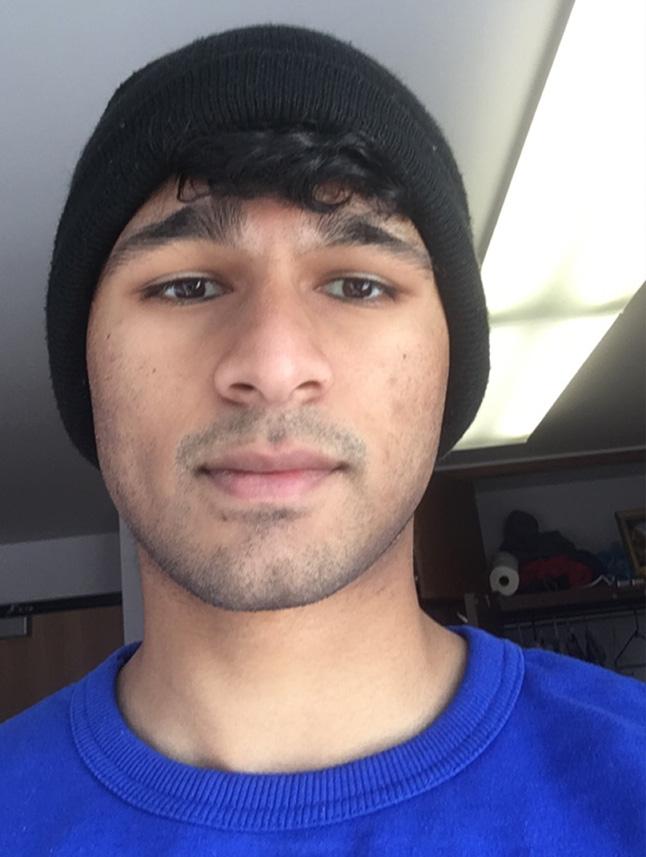 Skanda M.
Graduation Year:2024
Area of Study:Major: Biochemistry
Minor: Spanish
Hometown:Hudson, Ohio
A community of care:

Student Caregivers Club is an organization focusing on helping and talking to CWRU students who are caretakers as well as students. The group is very kind, caring and supportive of all students who come. A special moment for me was when I was able to explain some problems that I was facing and the club helped me with some stress-relieving activities.

Pursuing my goals:

My goal is to enter an MD program or an MD/PhD program. CWRU offers a ton of resources that have helped me so early in my journey. I was able to supplement my learning in the classroom with SI sessions; I can schedule a meeting with my navigator who will help me instantly with any problems I had; and I was able to get a research opportunity right next to campus because of CWRU's proximity to many hospitals and labs.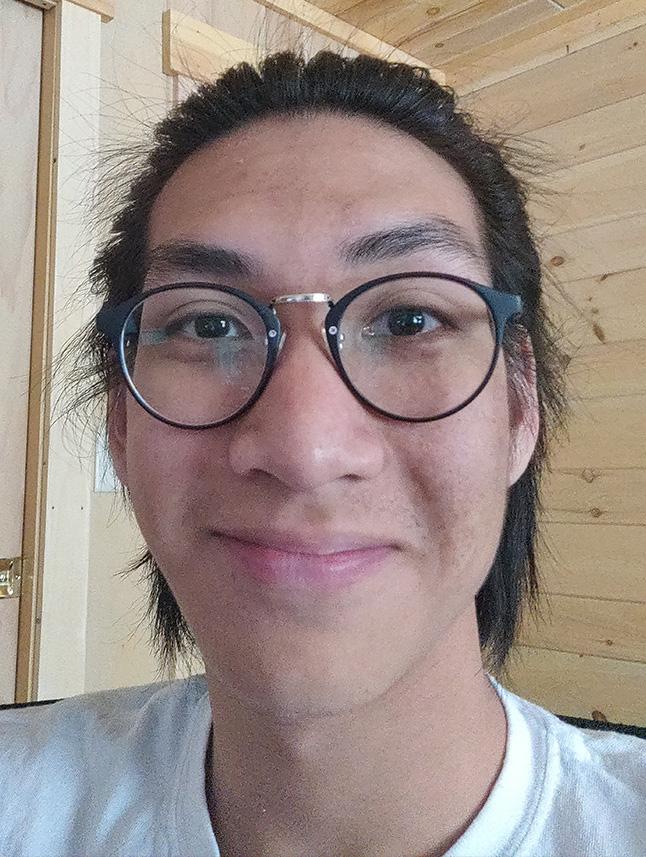 Winston K.
Graduation Year:2022
Area of Study:Majors: Materials science and engineering and art history
Minor: Pre-architecture
Hometown:Lake City, Florida
How I found a new favorite activity:

I told myself before coming to college that I would learn how to dance. First semester, I joined CWRU's salsa and swing clubs. It's the most fun I've ever had, and I met some amazing people and dancers.

Gaining experience:

I've taken a leadership role within the Humanitarian Design Corps organization for the Malawi Solar Team. I have learned so much about how to lead a team to accomplish amazing things.