What's the "average" CWRU student like?
That's one question we can't answer. Each Case Western Reserve University student brings their own background and interests to our campus, creating a culture that's interesting, diverse and inclusive.
Let them tell you more about themselves. Join us for an event to hear from students and ask your questions live!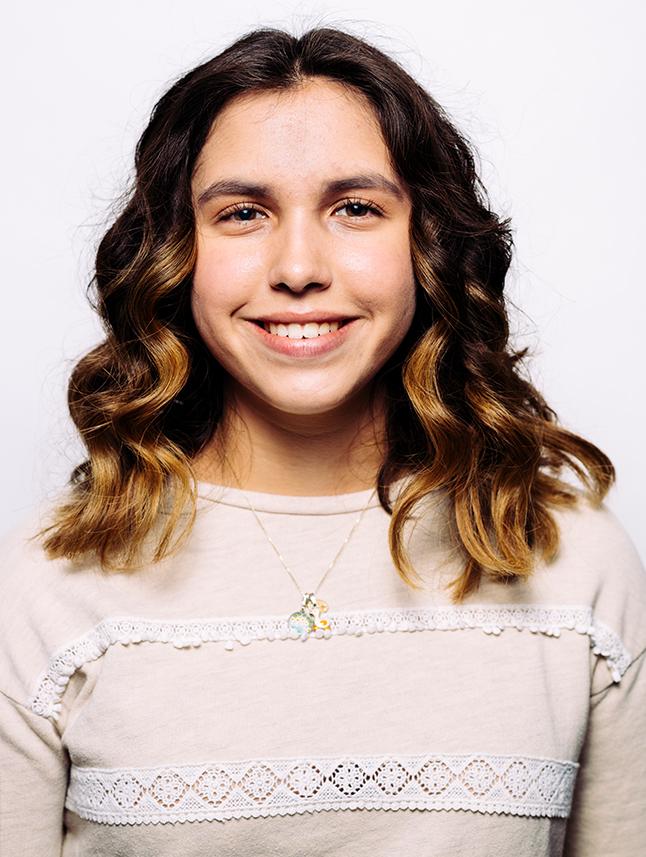 Andrea B.
Graduation Year:2022
Area of Study:International Business, Economics and English
Hometown:Lake Jackson, Texas
Finding community:

A community is a place where you feel safe and where you feel that you can trust people. You feel validated and you feel loved. I found that here.

Classroom connections:

The business school here is amazing, and the class sizes are small, which means you get to meet more people and really connect with them.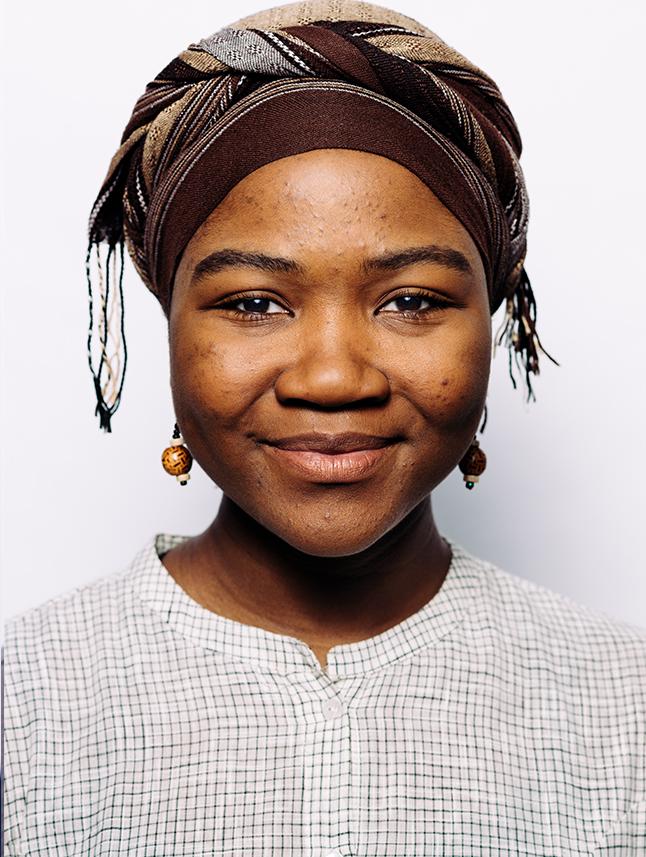 Cindy N.
Graduation Year:2022
Area of Study:Chemistry, Biomedical Engineering and Social Justice
Hometown:Douala, Cameroon
Personal connections:

I went to my chemistry professor's office hours the first day of class, and she spent 30 minutes telling me about her background and research, but she also said, 'You also have to take time to take care of yourself.'

Getting into research:

I recently found a post-doc who was asking for research assistants, and said 'undergrads are welcome, first-years, even more.' I met with the professor, and I was doing research in the Macromolecular Science Department by Thanksgiving.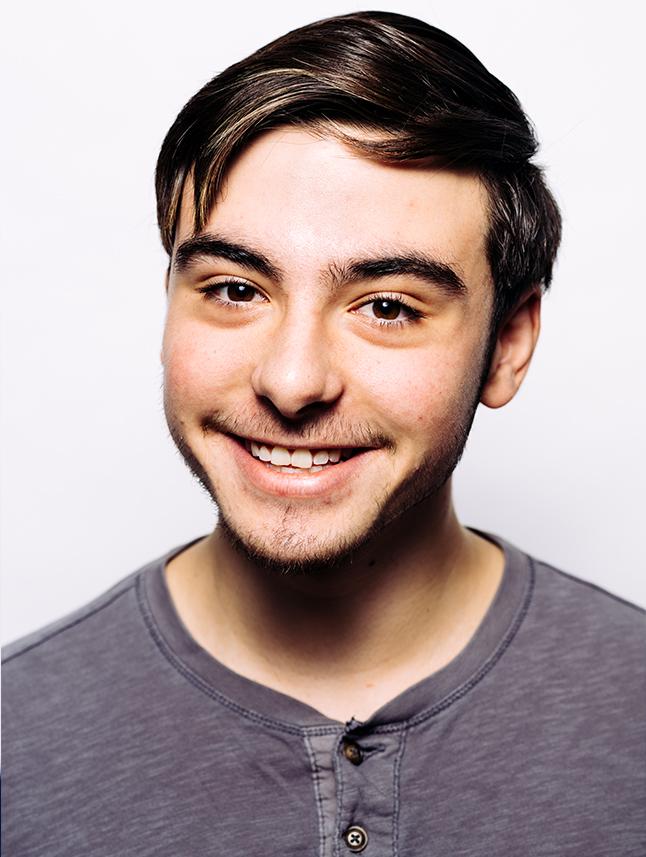 Fernando R.
Graduation Year:2021
Area of Study:Theater
Hometown:New Orleans, Louisiana
Finding community:

I didn't expect to rush a fraternity. I'm an Arts kid; I'm not supposed to do this thing. But it turned out to be a really great group of guys, and I'm really glad that I went through with it.

My comfort zone:

I spend a lot of time hanging out and studying in the Office of Multicultural Affairs. It's a great resource. Very welcoming. And they have snacks!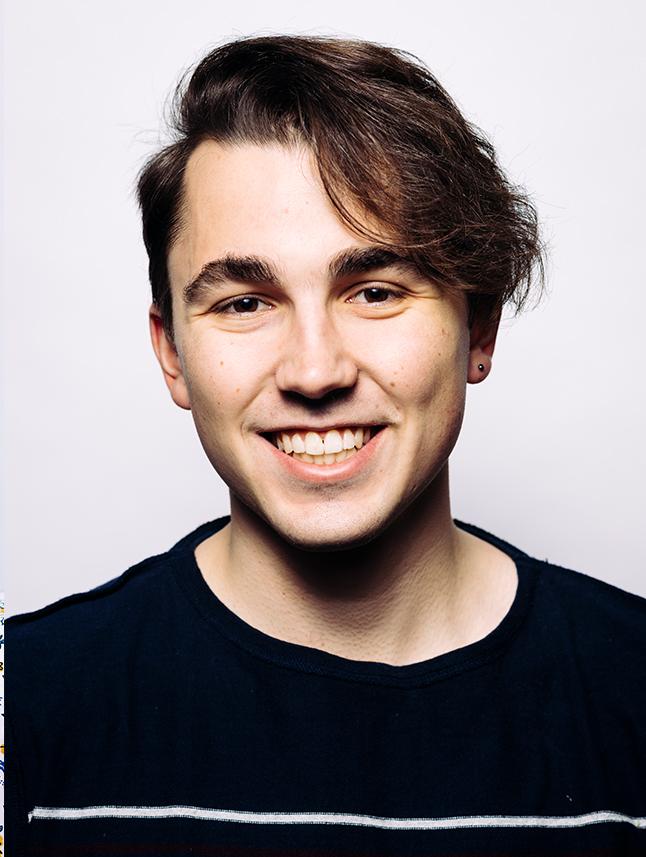 Jackson R.
Graduation Year:2021
Area of Study:Political Science, Cognitive Science and French
Hometown:Columbus, Ohio
Surrounded by smart:


Here, it's not about being smart because you want to be smarter than everyone else; it's more about being smart because you want to get to the level where you can work with all these other people.

Loving linguistics:

I took Linguistic Analysis with Martha Schaffer, and she got me thinking about language and the brain in a way I hadn't thought about. Everyone who takes her class says the same thing.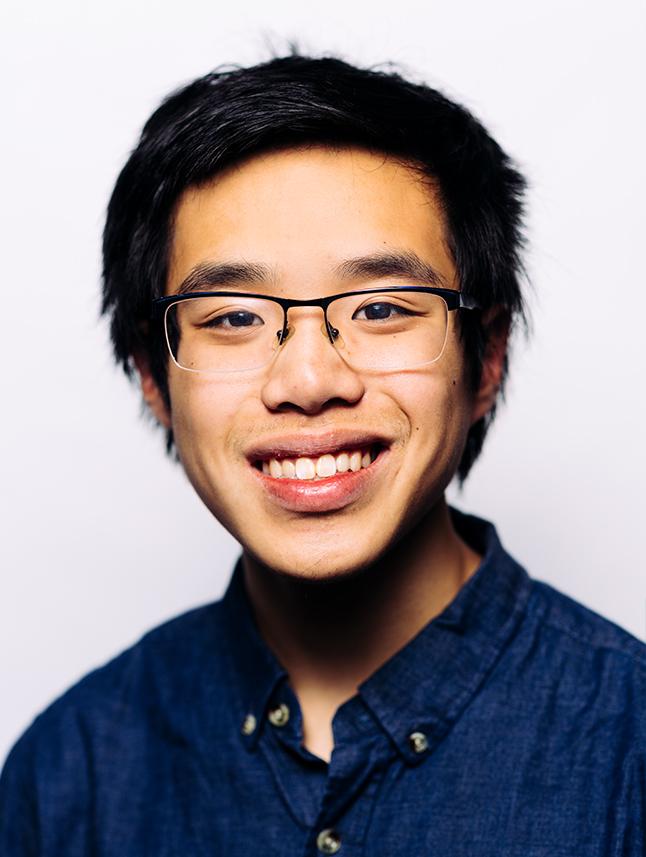 Kevin P.
Graduation Year:2021
Area of Study:Chemical Engineering and Creative Writing
Hometown:Lake Oswego, Oregon
Favorite local place:

I know a lot of people love the Rock and Roll Hall of Fame or the Science Center, but, for me, it's this little café called Table Top in Ohio City. It's not necessarily the big attractions, but it's one of the small, local places I love about Cleveland.

Cleaning up:

I'm doing research using microplasma treatment to treat wastewater. I never could've imagined doing undergraduate research, but I entered it quite serendipitously, and I'm really enjoying it.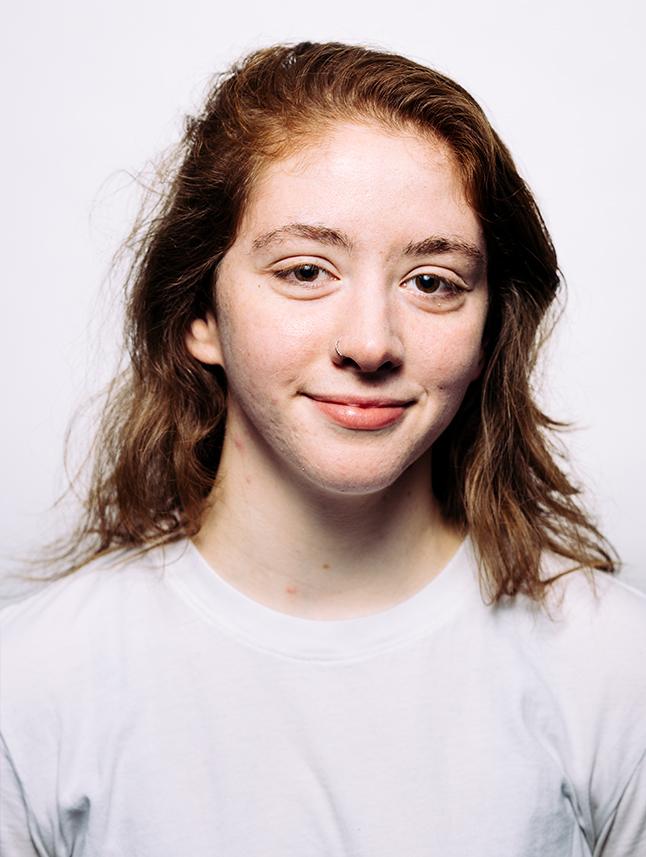 Lauren P.
Graduation Year:2020
Area of Study:Dance, History, Arabic
Hometown:Knoxville, Tennessee
What I love about CWRU:

I love how beautiful campus is. I love walking around when it's really green and beautiful. I also love how tight our community is.

Why CWRU?:


I'm too interested in everything, so I wanted a place where I didn't have to just focus on one thing. I wanted to look at different things and look at the way that they intersected, and so I loved the interdisciplinary nature of Case Western Reserve.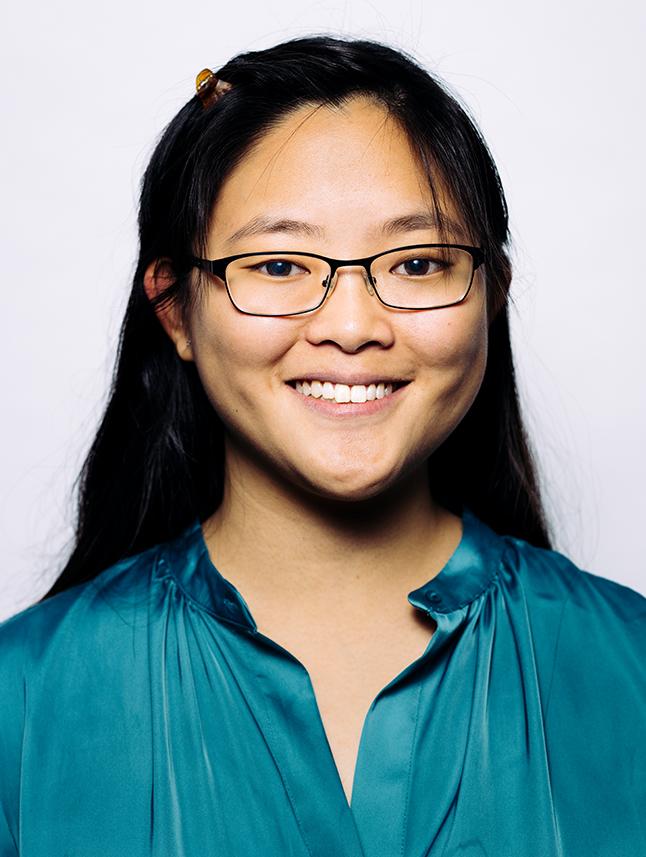 Nina L.
Graduation Year:2020
Area of Study:Anthropology (Pre-medicine)
Hometown:Pittsburgh, Pennsylvania
One of my favorite events:

I'm a member of the medical fraternity Phi Delta Epsilon, and we host an Anatomy Fashion Show. We have models in painted body suits and they walk the runway.

Connecting with faculty:

After medical anthropology, I would go to Starbucks to do some work, and one day my professor came in. We sat together and just talked about what we were learning in class, about his experiences and my experiences.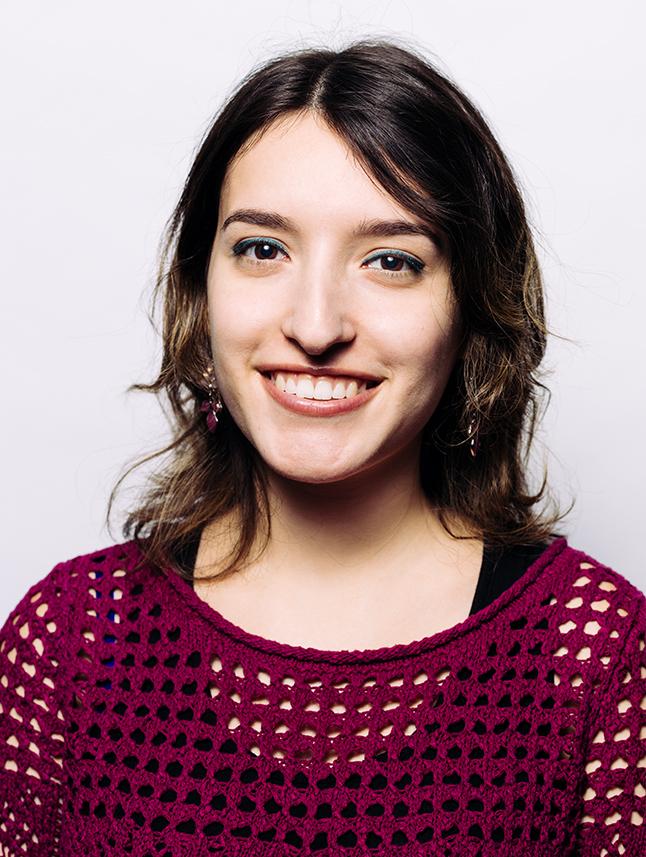 Penny K.
Graduation Year:2020
Area of Study:Mechanical Engineering
Hometown:Heraklion, Crete, Greece
Role models:

My advisor is one of the female faculty members in the Mechanical Engineering department. Overall in STEM fields, as women, we're not very well represented, and I love that I have her as a role model.

Showing off Cleveland:

I love the fact that we're in Uptown and have all this transportation where we can go anywhere. I've had friends visit and I've taken them to Public Square and the theaters downtown.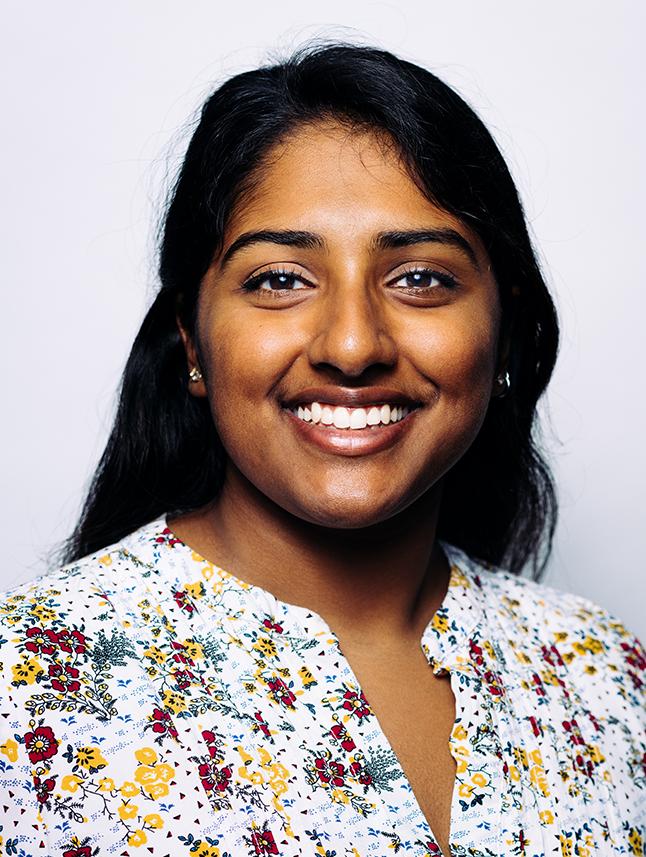 Sam V.
Graduation Year:2020
Area of Study:Cognitive Science, Psychology and Chemistry (Pre-medicine)
Hometown:Alexandria, Virginia
Fitting in:

I was pleasantly surprised that I was able to find a group of people and get close so quickly—I've found a group of people that I fit in with, who have similar values as me.

Impactful volunteerism:

I volunteer as a Child Team Member with a group from University Hospitals. We help parents recognize certain patterns in their child's behavior and how to respond to situations.