Every student at Case Western Reserve University has access to invigorating athletic opportunities, whether through clubs and intramural sports or on one of our varsity teams.
Research tells us that exercise is beneficial to the body and mind, providing energy, stress relief and a sense of community. Through competition, students learn essential skills that will serve them throughout their entire lives, including teamwork, goal setting, time management and leadership.
Your gift to the CWRU Department of Physical Education and Athletics provides the programs, facilities and opportunities that drive our students to new heights—on the field and in the classroom.
University-allocated funding supports the department's core operations, but support from alumni, friends and family allows us to grow and excel by improving facilities, enhancing programs and taking advantage of opportunities as they arise.
Past gifts have supported everything from varsity and club team endowments to special trips, as well as capital projects, including Wyant Athletic and Wellness Center, Nobby's Ballpark (baseball) and Mather Park (softball).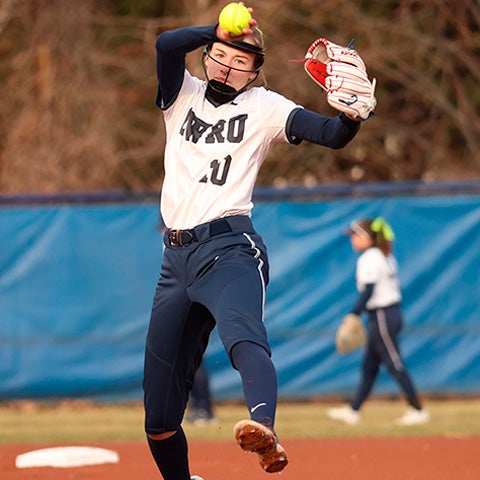 Having a beautiful facility, with everything from our scoreboard to our bullpen, allows us to push ourselves and grow each time we are on the field. Mather Park, combined with the energy our amazing supporters bring, embodies the phrase 'home-field advantage,' as we truly feel we can play our best!"
Lexi Miskey, Softball Student-Athlete Case Western Reserve University 
The department's current priority is upgrading the Adelbert Gym to meet the needs and goals of CWRU basketball teams.
"Gifts to the Adelbert Gym Restoration and Expansion Campaign will allow us to move our team from one of the more antiquated gymnasiums into one of the finest basketball facilities in the University Athletic Association," said Todd McGuinness, Case Western Reserve's head men's basketball coach. "The restoration will not only allow us to embrace the storied history of our university, but also chart a path forward that will help with recruitment and enrich the student athlete experience at CWRU for years to come."
Donor support impacts every member of our university community, empowering the Department of Physical Education and Athletics to provide a vital health and wellness dimension to campus life, as well as the fun, camaraderie and competition that are a vital part of the student experience.
For more information, or to discuss giving and naming opportunities, please contact Gary Pillar, assistant athletic director for development, at 216.368.3992 or gary.pillar@case.edu.