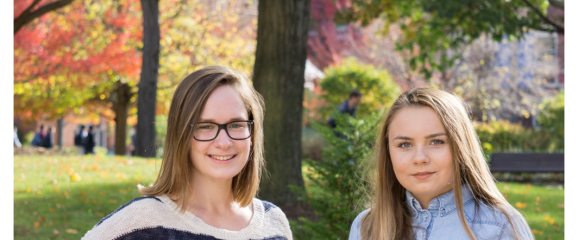 Ludmila Botnariuc and Grace Karabinus
Ludmila Botnariuc and Grace Karabinus have both taken part in CWRU's student exchange program with the American College of Thessaloniki (ACT), with Ludmila coming to CWRU while Grace went to ACT. Read more about their experiences exchanging universities here.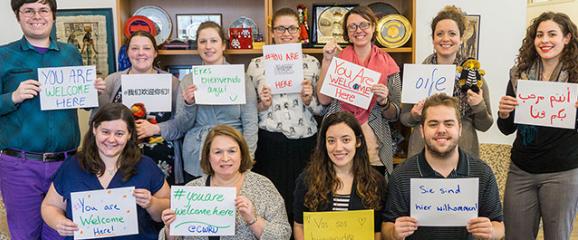 University community unites behind #YouAreWelcomeHereCWRU campaign
International students at Case Western Reserve University represent more than 75 countries. While global engagement has long been a university priority, this year's federal developments have catalyzed campus-wide efforts to ensure that students from other countries know that they are valued and celebrated here. Discover more about CWRU global engagement.