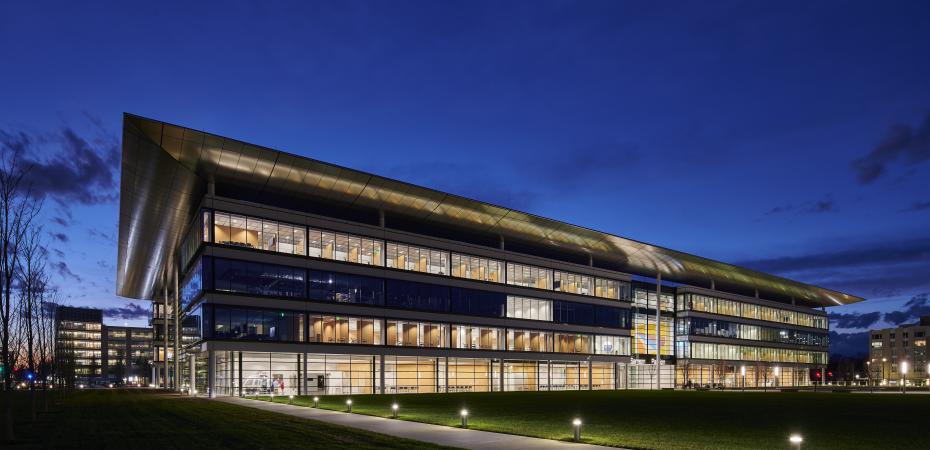 Case Western Reserve University and Cleveland Clinic are building the future of health care.
Learn more about the Health Education Campus
The new Sheila and Eric Samson Pavilion, which opened in 2019, was created to give dental, medical, nursing, physician assistant and other health-focused students a space expressly designed to advance interprofessional education.
The building, with 477,000 square feet, actively encourages interaction. From shared lounge and study areas to classrooms planned around group work, the building provides faculty and students constant opportunities for informal interactions — as well as joint courses and other academic activities.
"The new Health Education Campus will bring in a new era of teaching," said Eric Samson, who with his wife, Sheila, provided a significant donation to the $515 million project. In July 2018, leaders from Case Western Reserve University and Cleveland Clinic announced that the facility would be named the Sheila and Eric Samson Pavilion in recognition of their gift.
New Dental Clinic adds to collaborative feel of Health Education Campus
A new, three-story, 126,000-square-foot dental clinic, just across Chester Avenue from the main Health Education Campus, provides low-cost dental services to the community and gives students expanded opportunities to gain clinical experience. The new building offers a spacious, modern place for dental students to provide services  under the supervision of faculty. 
"For health care workers to work well together, they need to learn together. They need to take classes together, study together, eat and 'hang out' with each other."

— Barbara R. Snyder, President, Case Western Reserve University