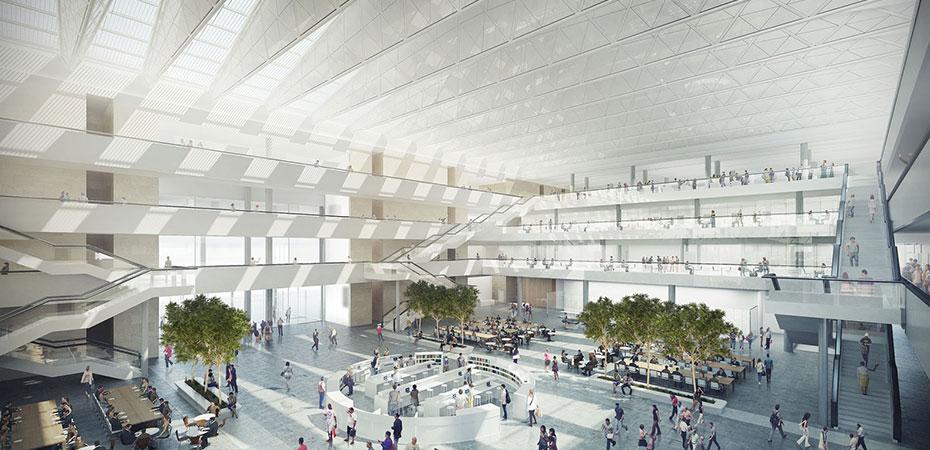 Case Western Reserve University and Cleveland Clinic are building the future of health care.
Set to open in summer 2019, the Health Education Campus will welcome dental, medical, nursing  and physician assistant students to a space expressly designed to advance interprofessional education.
Starting with a 21,600-square-foot atrium that includes dining, the entire building actively encourages interaction. From shared lounge and study areas to classrooms planned around group work, the building provides faculty and students constant opportunities for informal, even unplanned conversations — as well as joint courses and other academic activities.
And then there is the $5 million conference center, which features a 7,000-square-foot auditorium and 4,800-square-foot lecture hall.
"For health care workers to work well together, they need to learn together. They need to take classes together, study together, eat and 'hang out' with each other."

— Barbara R. Snyder, President, Case Western Reserve University