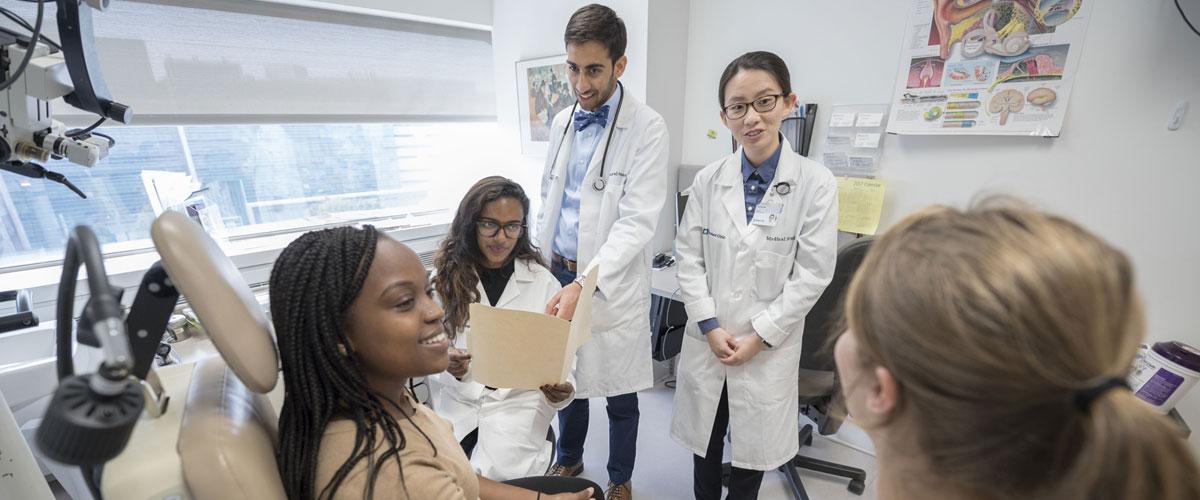 What is IPE?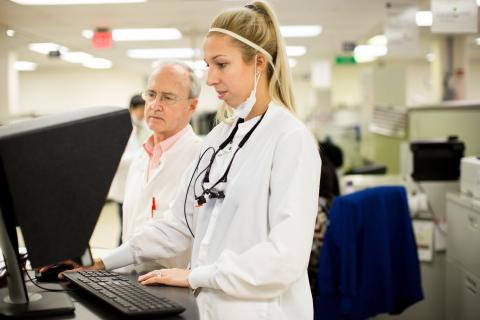 Interprofessional education is a global effort designed to prepare future professionals for the new collaborative future of health care. In it, students not only learn the kinds of expertise their colleagues from other disciplines can offer, but also how to work together more effectively.
Why do IPE?
Research shows that team-based health care leads to better outcomes and satisfaction among patients — and more fulfillment for those providing it.
Yet as hospitals and other care settings increasingly adopt this collaborative model, most schools continue to educate students apart from on another.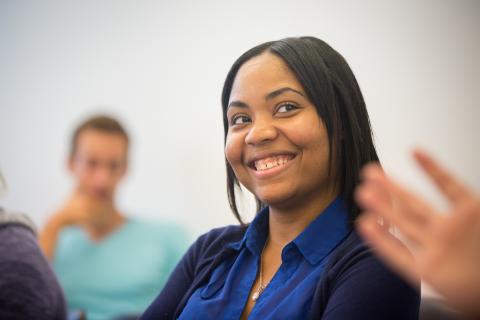 Graduates start their careers with ample understanding of their own professions, but little knowledge of their colleagues' distinct capabilities — much less how best to combine respective skills to serve patients.
In IPE, students come together for some of their traditional health courses, as well as new offerings focused specifically on elements of successful care teams. They also have opportunities to see actual teams practice — and, in some cases, even participate in their efforts.
Why IPE at CWRU?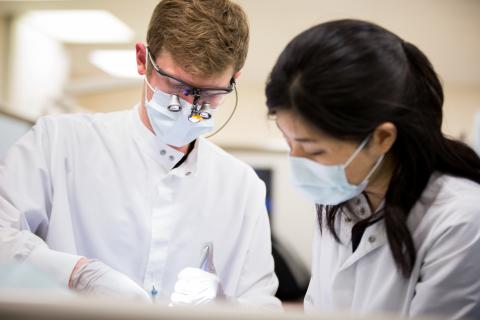 Case Western Reserve long has been a leader in educational innovation, with the curriculum of its medical school touted among the nation's best in Abraham Flexner's renowned 1910 report. 
This spirit continues today, with early and ongoing practice experiences a key part of the programs of nearly every school on campus.
No wonder, then, that when the university and Cleveland Clinic partnered on a new medical education building, the two institutions quickly recognized a greater opportunity: By expanding the project to include dental and nursing students in a Health Education Campus, the project could create the ideal shared space to advance interprofessional education.