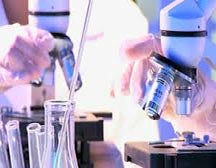 The National Center for Regenerative Medicine's (NCRM) specialized research programs spans across 12 therapeutic areas. NCRM's research infrastructure is designed to support both interdisciplinary and translational research efforts.
NCRM's research programs have resulted in an established network of academic, medical and corporate institutions working together to accelerate the discovery and delivery of cellular therapeutics into the standard of care.
Therapeutic Areas of Research
To learn more about NCRM's researchers, view our membership directory.