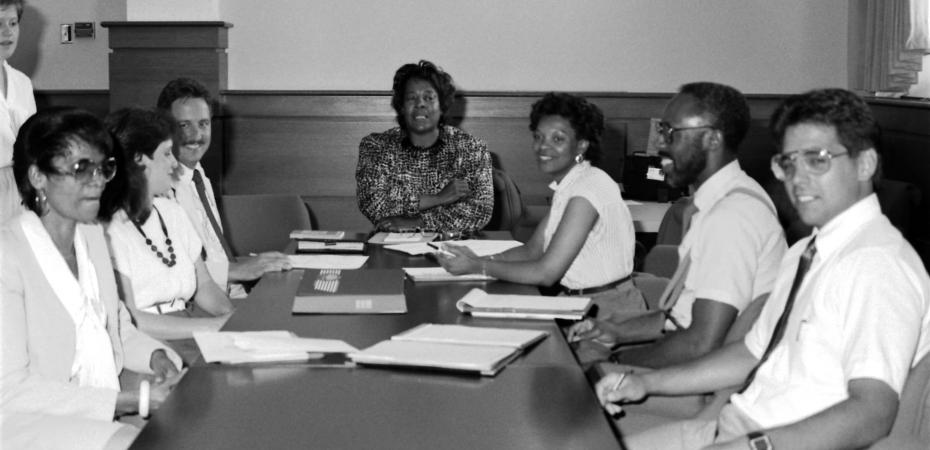 The first Staff Advisory Council Steering Committee meeting in 1990.
Case Western Reserve University's Staff Advisory Council (SAC) is celebrating 30 years of service to the campus community!
The very first SAC meeting took place on May 24, 1990 and its members and leadership have spent the last three decades providing an invaluable pathway for communication and feedback between university staff and administrators.
This page will highlight the various accomplishments of SAC through the years as well as personal reflections of its impact on staff members. It's all part of a year-long celebration that will culminate with a special on-campus event in May 2021. 
Major Contributions
In this section, we will highlight some of the most notable "SAC"cesses through the years, organized by committee. Check back on this page for monthly updates from our other committees.
20th Anniversary Video
In 2010, as SAC celebrated its 20th anniversary, leaders and members created a video telling the story of how the council began and made a difference on campus in its first two decades of service.