Alexandra Curley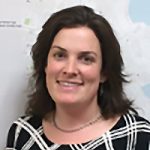 acurley.amcresearch@gmail.com
Alexandra Curley, Ph.D. is the principal at AMC Research and Consulting based in Boston. Alex brings more than a decade of experience researching public and mixed-income housing policy, tenant-based housing voucher programs, housing mobility initiatives, and supportive services programs focused on the well-being and economic mobility of lower-income households and communities in the United States and Europe. She is a specialist in the program evaluation of large-scale urban redevelopment initiatives such as HOPE VI and Choice Neighborhoods. By carefully synthesizing large quantities of information and utilizing user-friendly formats, she places a high priority on making findings accessible to all. Alex develops and implements community needs and assets assessments in public housing and mixed-income communities. Alex piloted a new housing mobility strategy for the Boston Housing Authority's redevelopment projects involving the relocation of public housing families with vouchers. Alex has worked with the The American City Coalition, Urban Institute, the Dukakis Center for Urban and Regional Policy at Northeastern University, as well as the OTB Research Institute for Housing and the Urban Mobility Studies in the Netherlands. She holds a Ph.D. in Sociology from Boston University.
Danielle Walters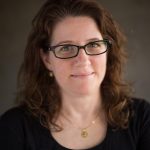 dwalters@35thstreetconsulting.com 
Danielle Walters, MPH is an independent consultant at the 35th Street Consulting, LLC. Danielle has extensive experience in the mixed-income and public health fields as an epidemiologist. Here main interest is the intersection of health and community development, particularly in the context of public housing redevelopment. For thirteen years Danielle was the Executive Director of a non-profit organization that provided services to residents of a mixed-income development, and as a consultant she assisted the City of Chicago to prepare HOPE VI and Choice Neighborhoods proposals and developed the requisite collaborations and data sharing agreements for broad community change. She's worked to inform and guide policymakers through qualitative and quantitative research, while working on the ground as part of public housing redevelopment efforts. During her time in Chicago, she developed exemplary, creative and innovative youth programs in the mixed-income development context that were unlike any others throughout the city. She continues to work as a liaison between practitioners implementing housing initiatives and the policymakers shaping those initiatives. Danielle has a master's in public health from the University of California, Berkeley.
Shomon Shamsuddin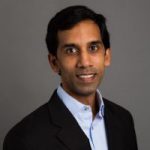 Shomon.Shamsuddin@tufts.edu 
Shomon Shamsuddin, Ph.D. is an Assistant Professor of Social Policy and Community Development at Tufts University. He studies how social problems are redefined by policies to address urban poverty and inequality. His research examines the effects of local and federal housing policy on socioeconomic mobility for poor families. In addition, he studies barriers to educational attainment for low-income students. Prior to joining Tufts, Shomon was a National Poverty Fellow at the University of Wisconsin-Madison and the U.S. Department of Health and Human Services. He holds a Ph.D. from MIT, M.Arch. from Yale University, and Sc.B. from Brown University.
Dustin Read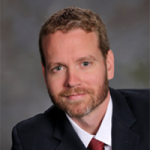 dcread@vt.edu 
Dustin C. Read, Ph.D./J.D. joined Virginia Tech in 2014 and currently serves as an Assistant Professor of Property Management and Real Estate within the College of Liberal Arts and Human Sciences. He previously served as Director of both the Center for Real Estate and the Master of Science in Real Estate (MSRE) program at UNC Charlotte. In addition to his background in real estate, Dustin has extensive experience in international education. He created UNC Charlotte's international real estate study tour program in 2008, which provided over a hundred graduate students with the opportunity to travel abroad to learn from real estate practitioners working in a diverse array of countries. He also served as the Belk College of Business's Director of International Initiatives from 2013-2014. Dustin holds a Ph.D. in Public Policy from University of North Carolina at Charlotte. He also holds the Juris Doctor degree from University of Missouri.