Case Western Reserve University's Women in Tech Initiative is proud to shine the spotlight on distinguished alumna Umit Yalcinalp, Ph.D., (GRS' 91, computer science)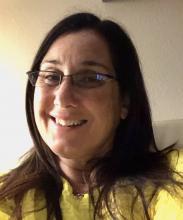 Currently an architect at Oracle working in the Next Gen application development environment, Umit has been working in IT for 30 years. In addition to her corporate experience, Umit worked in academia as a visiting professor at both Occidental College and Mills College, and was recognized as the first recipient of the Annette Chan-Norris and Evan Norris Endowed Visiting Professorship in Science & Technology at Mills College for bridging industry with the college. 
She is an accomplished software architect skilled in end2end architecture of complex systems, from conceptualization, development, integration, consulting, deployment to support, as well as evangelism, outbound reach, partner management and mentorship. 
We were honored to interview Alumna Umit Yalcinalp, Ph.D., (GRS '91, computer science) by phone to learn more about her career path and share advice that she's learned throughout her professional journey.
What can you tell us about your current position at Oracle?
Answer: I'm an IC6 at Oracle, which is an architect title, the equivalent to a VP/Senior Director. What it means is that I look at products that span multiple departments—products that help other products. I'm currently the architect of a cloud-based policy engine that's going to be used by a variety of Oracle products. So, I have to work across divisions with other architects, other product groups and integrations.
You're one of only a small number of women engineers in the IC6 role at Oracle. What are your thoughts on that?
Answer: Yes, only 18 women engineers have held that title out of 130,000 Oracle employees worldwide. There are a lot of technical women in different ranks at Oracle, but the number of women who have followed my particular career path is limited. It can feel lonely sometimes, and scary. You just have to reach out and find people like you. I've had my own mentors and also mentored other people. They weren't necessarily women either. One thing I've learned is that we shouldn't just turn to people of a particular gender for help. For example, if you're noticing that something's not working, you're usually not alone, and it helps to reach out to others in a similar position.
Is there anything else you'd like to share about working at Oracle, or any other work environment?
Answer: Oracle is a very large company, and every division is different, with its own culture and idiosyncrasies. I worked in the identity division for four years and loved that department. It was a very collaborative environment with lots of people you could share information with. I also worked in a small department, and tried to start up my own company. Every environment is different.
Something I wish someone would have told me when I was interviewing or changing jobs, is that it's not only about the employer looking at you. It's also you deciding whether you're a good fit for the employer. If you walk in the door and get the feeling you couldn't collaborate with the people you're meeting, or that they weren't very receptive to what you were saying to them, do you really want to work there?
Many years ago, I was interviewing for a job as a manager at a small startup. I expected everyone to be excited about the technology that they'd built. But, when I met with the people that I was going to work with—mostly new graduates—all they talked about was how political the place was. I could tell that wouldn't have been a very pleasant place to work. I did question whether I could change things. Maybe I could have made a difference there. That's something to consider, too. You have to make your own assessment on whether you can make a positive contribution somewhere. Sometimes you can't. But if you can, and you're up for it, it could be fun to brace yourself and go for it. The choice is always yours.
Just because we work in technology, doesn't mean we're robots. We're humans. It's important to assess the professionalism of a company and the way people treat you during the hiring process. I've turned down jobs in the past. Some might say I was spoiled in doing that, but I was lucky enough to be able to say no to places that didn't feel right for some reason. Not everyone can do that. Sometimes you have to make a choice because of financial reasons or whatnot, I understand.
Here are other articles for Q&As with Umit:
This program would not be possible without the generous support of its sponsors, as well as supporters of the Women in Tech Initiative. Many thanks to:
Craig Newmark Philanthropies
Individual Donors: Ben Gomes (CWR '90) and Deborah Weisser
In 2013, the Huffington Post featured Umit as one of the "15 Technical Women to Follow on Twitter" according to CWRU double alumnus and craigslist founder, Craig Newmark (CIT '75, GRS '77, computer science).
Umit is a sought-out speaker at conferences ranging from SOA, QCon, JavaOne, Cloud Conferences, Grace Hopper on Cloud Computing, PaaS, architectures, identity management, and women in technology.

She is the co-founder of the Turkish Women in Computing group and enjoys mentoring other engineers & students. 

Among her publication credits, Umit is the co-author of Web Service Contract Design and Versioning for SOA, author of a popular SOA book, founder of myappellation.com, editor of and contributor to well-known WS-*, Java, SOA specifications, and the author of several patent applications as well as leader of teams in this space.