PERI is currently working with local nonprofit organizations to measure the success of programs and services provided to the community. We walk them through the process of identifying the key points of a program or service, how to measure its success and where adjustments can be made to improve outcomes.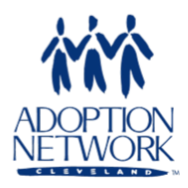 Adoption Network Cleveland
Adoption Network Cleveland connects and empowers individuals, organizations, and communities impacted by adoption and foster care, and provides a source of healing for those in need. The Adoption Network Cleveland Permanency Champions Mentoring Program connects youth in foster care with long-term mentoring relationships with a supportive and committed adult. At six-month intervals, Adoption Network Cleveland uses a questionnaire to measure compatibility and satisfaction with the mentor/mentee match. Adoption Network Cleveland provided PERI their existing databases containing evaluation information on the program, from which PERI created new data files and analyzed the data. We were able to identify items on the questionnaire that may predict a match will end due to dissatisfaction with the relationship. Adoption Network Cleveland can now monitor the responses on these critical items and step in to provide assistance in hopes of improving the relationship.
Golden Ciphers
Golden Ciphers is an African American grassroots organization designed to assist in reconnecting family structures; recreating communities; empowering mental, cultural and spiritual growth; and developing healthier lifestyles. The main programs provided include a gender-specific juvenile diversion program, entrepreneurial and employment training, and Rites of Passage/Leadership Team. One service provided by the PERI team was the creation of a Microsoft Access database to house and report referral and intake information, juvenile diversion program data, and program evaluation results. We worked with Golden Ciphers staff to develop outcome assessments and build them into the Access database, which can be used to evaluate outcomes across programs, and conducted Access database training for staff and provided a user manual. The PERI team also wrote and obtained a Hyland Software Community Engagement Grant for Golden Ciphers to use to purchase new computer equipment for the agency. In addition, we conducted the first outcome evaluation of the juvenile diversion program.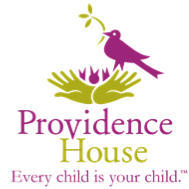 Providence House
Providence House is a crisis nursery committed to child abuse prevention and family preservation in the Cleveland area. PERI is currently working with Providence House on two projects. First, we are collaborating on a new approach to data collection for their Crisis and Wellness Nursery programs to ensure they are tracking the information most relevant to their mission. This involves examining current data collection procedures and forms, meeting with agency staff to understand the work they do and their impressions of the data collection processes, and developing or identifying more appropriate or effective evaluation tools that can be implemented in the future. Providence House collects a significant amount of data from clients on many outcomes of interest, and the new data collection procedures devised by PERI will help streamline this collection and interpretation. In addition to redesigning their data collection processes, we are evaluating the impact of their aftercare services on children and families. PERI will turn paper data into a database that can be analyzed and will work with Providence House to design a database into which future surveys can be entered to facilitate data analysis. We will examine how aftercare participation impacts familial goal achievement and reduces return visits to Providence House.

City Mission
The City Mission is a holistic ministry that exists to serve men, women, and children at their point of crisis by progressing them toward stability, employment, and independent housing. PERI is currently working with City Mission to evaluate and redesign their data collection processes related to both individual and group counseling services for the women in Laura's Home, a live-in crisis center. A better data collection process would provide them confidence in future evaluations of their services. We are working with City Mission to identify the most appropriate evaluation tools for both their individual and group services.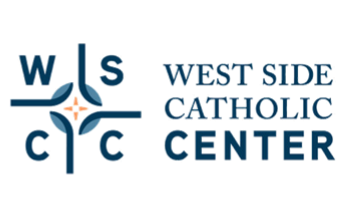 West Side Catholic Center
The West Side Catholic Center offers hot meals, hospitality, clothing and household goods, emergency services, advocacy, a women and children's shelter, and a housing solutions program to those in need at no charge, regardless of religious affiliation. They are interested in consultation related to current data collection processes and whether there are new or different ways to measure their effectiveness. They are also interested in ways to better use outcome data to promote their work.