PERI has completed projects with eight local agencies. Descriptions of the agencies and the PERI services they received are provided below. In addition to the services outlined, PERI provided each agency with a one-page, visually appealing infographic that displayed key information about the agency, or a specific program within the agency, that the agency desired to highlight.
---
Adoption Network Cleveland
Adoption Network Cleveland connects and empowers individuals, organizations, and communities impacted by adoption and foster care, and provides a source of healing for those in need. Programs fall under several categories, including Youth Connections (for teens aging out of the foster care system), Pre and Post Adoptive Services, and Triad Services (for adoptees, birth families, and adoptive families). Adoption Network Cleveland requested an evaluation of their Permanency Champions Mentoring Program, which connects youth in foster care with long-term mentoring relationships with a supportive and committed adult.
The PERI team analyzed and reported on outcomes from a questionnaire that measures compatibility and satisfaction with the mentor/mentee match at six-month intervals. The PERI team evaluated match quality over time, match quality within mentor-mentee pairs, and match quality by relationship success. The PERI team identified several important indicators of match success and potential match failure. The agency can now monitor the responses on these critical items to help guide the support they provide mentors and mentees.
---
City Mission
The City Mission is a holistic ministry that serves men, women, and children at their point of crisis by progressing them toward stability, employment, and independent housing. The agency provides a residential program for men (Crossroads) and women (Laura's Home) who are experiencing homelessness and/or in crisis. Programs include mental health services, case management, child care, life skill classes, support groups, adult education, crisis intervention, and employment assistance.
The PERI team and The City Mission collaborated on an iterative process to improve the agency's data collection and evaluation practices for individual and group counseling services at Laura's Home. PERI modified an existing behavioral health survey for the agency to administer to individual counseling clients at key points during treatment. The PERI team also developed several assessments specific to the content of the agency's group classes, and created surveys to assess client satisfaction with both individual and group services. PERI worked closely with The City Mission to construct an implementation plan that includes an administration schedule, appropriate methods, and scoring guidelines. These products greatly enhanced the agency's ability to evaluate and understand the effectiveness of their services.
---
East Cleveland Neighborhood Center
East Cleveland Neighborhood Center is a community-based, youth and family-serving organization providing culturally relevant and evidenced-based programs that promote family and community resiliency. Services help youth develop age-appropriate skills with a focus on social, emotional and behavioral health, and include a summer reading program, in and out-of-school drug and alcohol prevention programs, a community youth diversion program, and distribution of shoes and clothes for kids.
The PERI team worked with the Center to analyze and report on previously collected data from two sources related to social-emotional learning. PERI also worked with the agency to create new data collection tools to measure satisfaction with and efficacy of the agency's in and out of school alcohol, tobacco, and drug prevention programs, as well as developed procedures for data management.
---
Fostering Hope
Fostering Hope and the organization's network of volunteers provide life-enhancing programs to children living in residential treatment and foster homes in Cuyahoga County. The agency provides various services under three tiers: community involvement, trauma-informed health and wellness, and providing children with positive experiences and interactions that foster self-worth.
The PERI program entered and analyzed existing data from the Hope Grows Here gardening program and Hope in Balance yoga program and created data collection tools and data management protocols that can be used to evaluate these programs moving forward.
---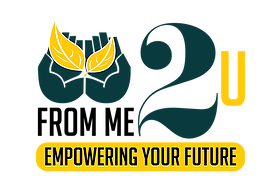 From Me 2 U, Inc.
From Me 2 U, Inc. is an organization that aims to protect and empower the future by supporting its foundation: youth, families, and aspiring professionals. From Me 2 U., Inc. offers a variety of programs including academic and wellness programs for youth, life coaching for adults, and an internship program for college students called Becoming Me. From Me 2 U requested assistance with developing evaluation measures and consultation regarding implementation of the Becoming Me internship program.
The PERI team engaged the agency in a collaborative process to develop two data collection instruments: a survey for student interns and another one for university field education faculty/staff, both of which will be used to gather feedback on student participation, various training portions of the program, the internship, and the student's overall experience. The PERI team also provided recommendations regarding program implementation and data collection best practices.
---
Golden Ciphers
Golden Ciphers is an African American grassroots organization designed assist in reconnecting family structures; recreating communities; empowering mental, cultural and spiritual growth; and developing healthier lifestyles. Programs include gender-specific juvenile diversion programs (Black Butterflies and Youth Men Emerge), the Entrepreneurial and Employment Training program, and the Rites of Passage/Leadership Team for alumni of those programs.
The PERI team worked with Golden Ciphers staff to develop outcome assessments, which the team built into a Microsoft Access database they created to house and report referral and intake information, juvenile diversion program data, and program evaluation results. The PERI team created a custom user manual and provided Access database training for staff. In addition, the PERI team wrote and obtained a Hyland Software Community Engagement Grant for the agency to purchase new computer equipment, conducted the first outcome evaluation of the juvenile diversion program.
---
Providence House
Providence House is a crisis nursery that provides free, voluntary, emergency shelter for children in crisis situations which place them at risk of abuse or neglect. The agency provides children with safety and comfort in a home-like setting, and works with partner organizations to stabilize families, improve parenting skills, address mental health needs for children and parents, and preserve the family or find alternative long-term care for children. A voluntary Aftercare Program includes case management services, supportive items, and a trauma-informed psycho-education support group.
The PERI team entered, analyzed, and reported on data collected with existing assessment tools, and provided the agency with an evaluation report with outcomes related to service goals such as housing and family stability, employment, and mental health. The evaluation also identified clients' most common barriers and strengths. PERI also created revised versions of the agency's primary data collection tools to assess whether PH services are leading to changes in the core program goals, allow the agency to track achievement of individualized service goals, and evaluate the effectiveness of the Aftercare Program. In addition, the PERI team provided consultation services related to best practices in outcomes reporting.
---
Cleveland UMADAOP
Cleveland UMADAOP (Urban Minority Alcoholism and Drug Abuse Outreach Project) is a nonprofit agency whose primary mission is to improve the quality of life in the African American community by preventing and reducing risk factors and increasing protective factors. The agency addresses issues and concerns around prevention of substance use and abuse across life spans, recovery supports for persons suffering from chemical addictions, and reentry supports for the ex-offender population.
The PERI project will focus on opportunities to improve program effectiveness and data collection practices for the Distinguished Gentlemen of Spoken Word, a performance arts-based program that uses poetry to develop positive personal and social outcomes for young men, including literacy skills, positive self-identity, self-efficacy, and fraternal relationships.