features
A Prescription for Justice
An alumna fighting to bring more equity to medicine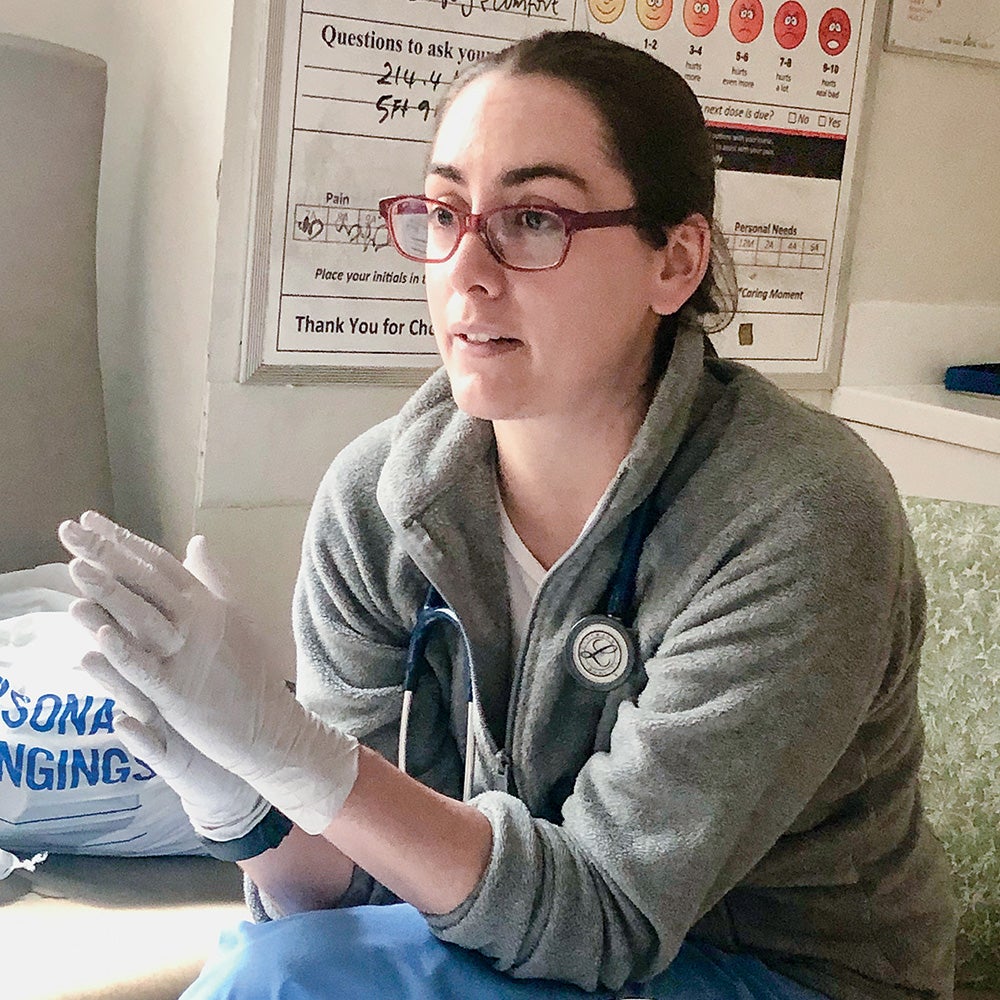 Photo: Lisa Bernstein
The boy couldn't breathe. Just 7, he'd been taken to the emergency room after an asthma attack. Vanessa Van Doren, there as part of her medical school training, helped treat him and send him home. Soon he was back in the ER.
That's when Van Doren, MD (MED '18), learned that the boy's parents often couldn't afford medication—which meant their son repeatedly wound up at the hospital, fighting for his life.
Fueled in part by such experiences, Van Doren has dedicated herself to changing the medical system so all patients get the treatment they need. Now an infectious diseases fellow at Emory University, she credits her Case Western Reserve School of Medicine experiences for forging that focus.
"You spend the first six weeks of med school learning about all the things that can impact people's health, such as structural racism, health policy and implicit bias," she recalled. "We were new medical students, and that got us immediately thinking about what we can do better."
These early discussions with CWRU classmates led Van Doren to co-found local chapters of Students for a National Health Program and White Coats for Black Lives. She also started organizing with other students for equitable access to healthcare.
After medical school, she joined Emory's internal medicine residency program, where she co-led development of health justice standards and an accompanying action plan for the program.
After her fellowship ends, Van Doren hopes to blend her love of research and clinical work with her passion for advocacy.
Understanding "basic community organizing, figuring out who was going to be an ally, developing a health justice curriculum—all of that comes directly from what I learned at Case [Western Reserve]."