features
A Program that Makes 'All the Difference'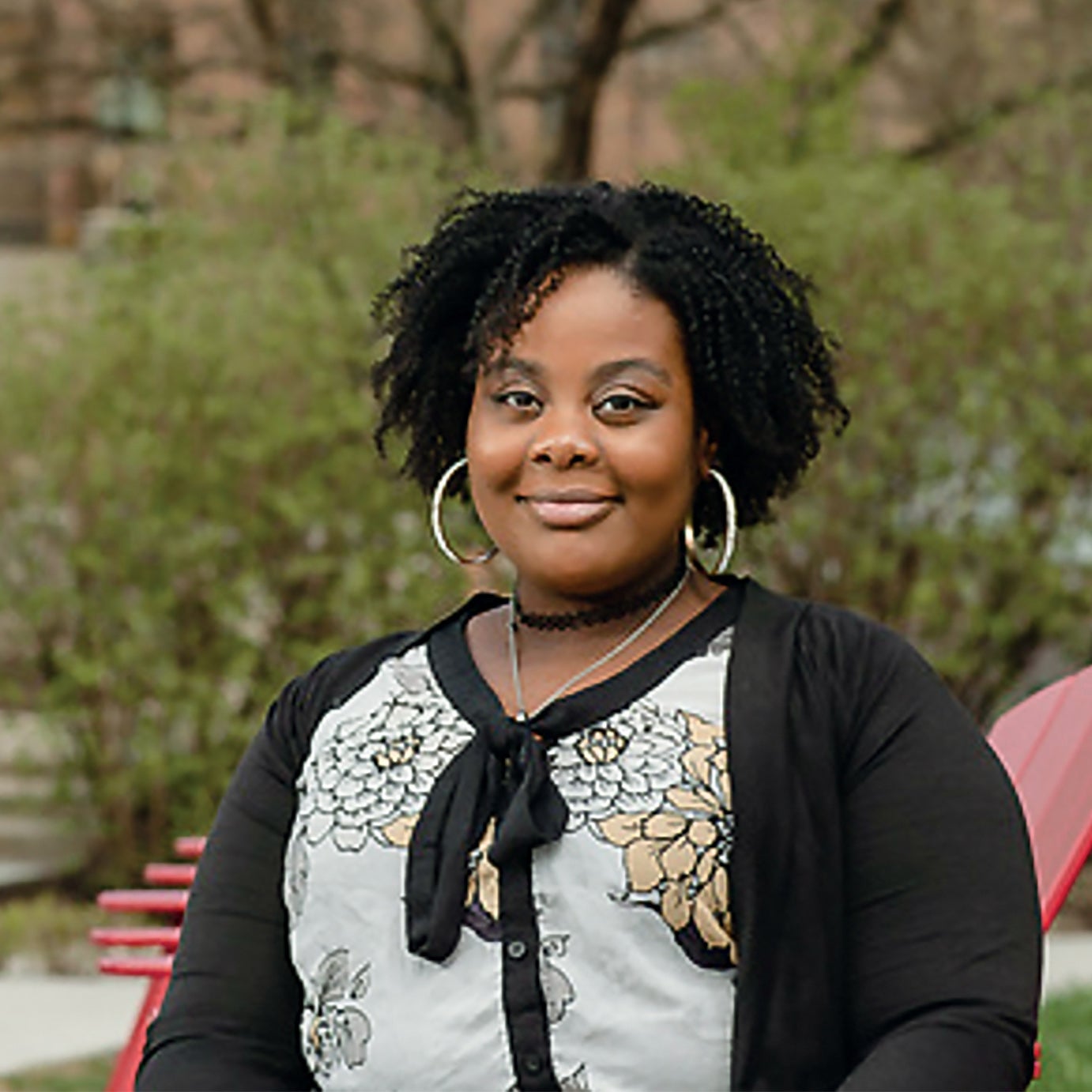 After Kristina Bowdrie was accepted to Case Western Reserve, her excitement turned to anxiety. The first-generation college student found the campus huge and the preparation checklists bewildering.
"I wanted to hit the ground running, but I was like, 'Where do I even start?'" she said.
Bowdrie (CWR '17) found the answers she needed in the Emerging Scholars Program (ESP), which provides academic support and mentoring to graduates of Cleveland-area
high schools.
By the end of an intensive summer bridge program, Bowdrie had completed two introductory courses and participated in workshops on how to excel in college and connect with campus resources.
"We tied up all those loose ends before we even started our semester," she said. "It was really a confidence booster."
Since 2011, nearly 150 students have been part of ESP.
Throughout their time at CWRU, they benefit from intensive advising, encouragement from their peers and introductions to faculty members in their areas of interest.
For the participants, who are often first-generation college students or from lower-income families, the support is critical to their ability to succeed in an environment that can be challenging on multiple levels.
Indeed, since the program's inception, 93% of its students have graduated in six or fewer years, compared to 85% of all CWRU undergraduates who enrolled during the same period.
"It's amazing how complicated universities are—sometimes we forget that," said Stephen Haynesworth, PhD (GRS '87, biology), ESP's director and an associate professor of biology.
"We make sure that these students don't fall through the cracks and struggle without knowing where to go," Haynesworth said.
Program graduates have become doctors, nurses and software engineers; more than one-third are seeking or have obtained advanced degrees. Bowdrie is pursuing dual doctorates in audiology and speech and hearing science at The Ohio State University.
"I think about the opportunities I had as an undergraduate that set the foundation for everything I have now," she said. "Emerging Scholars just made all the difference."