features
Accessing Art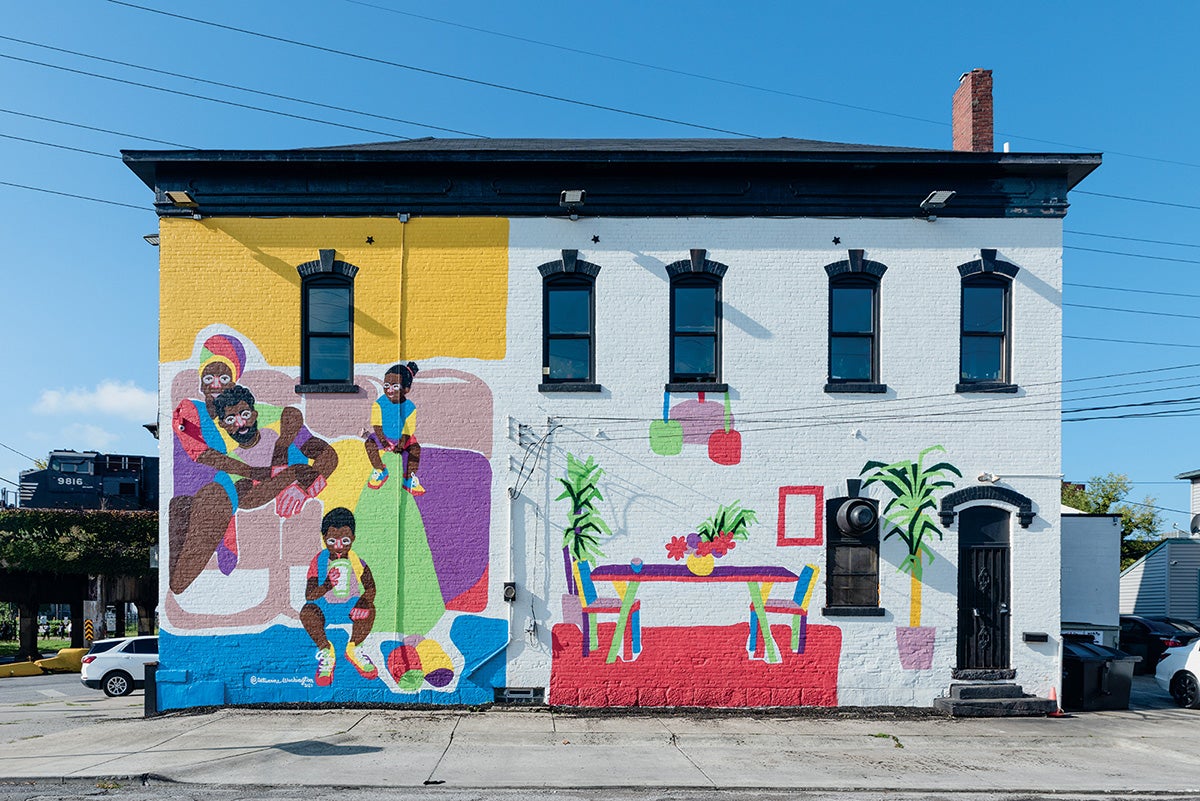 Photo: Bbo Perkoski, Courtesy of LAND Studio
Last year, Case Western Reserve master's degree student Jess Xiao Long helped spotlight public art that's sometimes unseen throughout the city.
The university's inaugural Keithley Fellow in Community-Engaged Art History, Long was tapped by local art collaborative LAND studio to help transform a pandemic-era social media campaign initially meant to fight isolation into a permanent resource for curious residents and visitors alike.
The result is "The City is Our Museum," a free app with self-guided neighborhood walking tours that showcase nearly 150 murals, sculptures and public spaces in neighborhoods from Buck- eye-Shaker to Detroit Shoreway.
The project, which also included contributions from Lauryn Smith, PhD (GRS '22, art history), maps the artworks alongside museum-like descriptions for each entry meant to educate and inspire. It was, Long said, an irresistible opportunity to use her academic training to create real- world impact, which was precisely the purpose of both her fellowship and other recent campus-community collaborations that integrate art history practices into projects for the public good.
"Knowing that you are helping to expose an artist or bring someone to a new community or encourage people to explore their own neighborhoods is so rewarding," she said. "A lot of times, there's this idea that art is in a tall white tower fenced off from the public. And that's just not true."