features
Dental Care for Older, Lower-Income Adults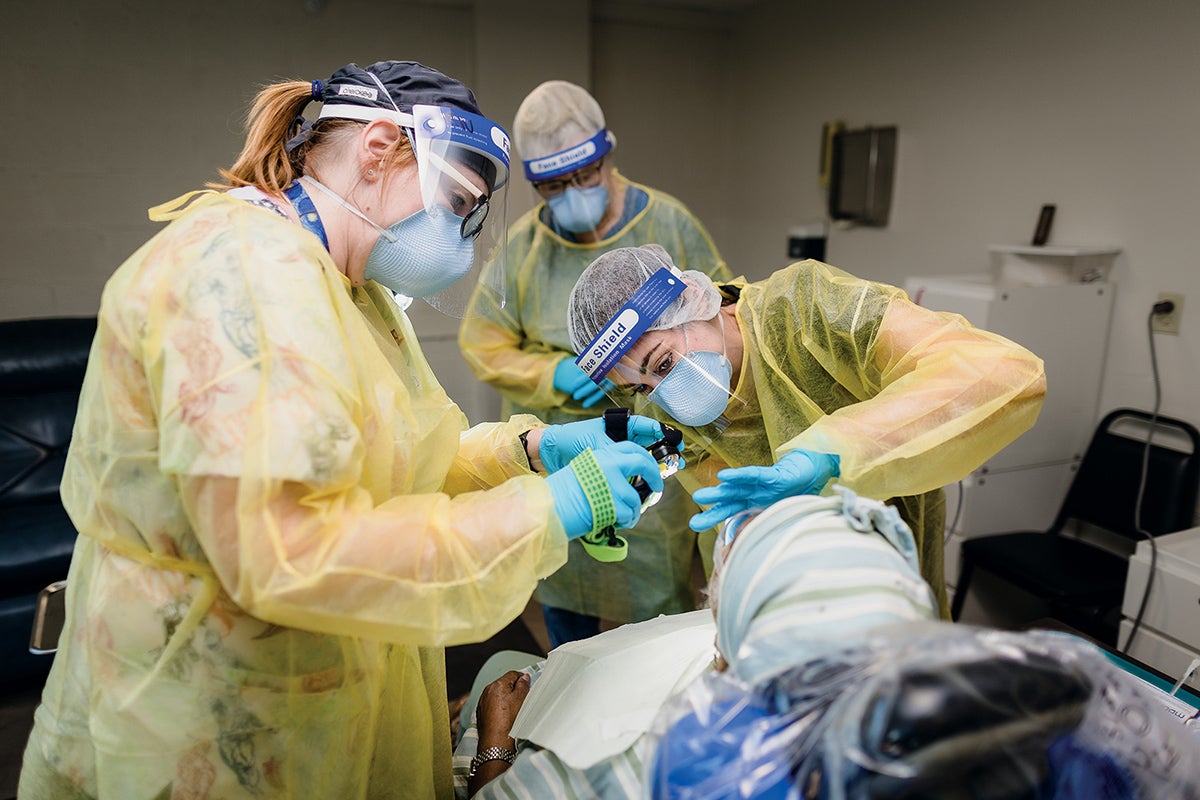 Photo: Matt Shiffler
The patient was leery of seeing a dentist, worried that cavity treatment would include a drill, cotton balls and a "horrible experience."
But it was hard to say "no" when the Case Western Reserve dental team traveling across Northeast Ohio made a kind of house call. The mission: to treat the cavities of 590 lower-income senior citizens who otherwise might not receive care—and, in the process, develop what researchers hope is a new standard of care for older adults.
"Many people have untreated tooth decay and don't have a dentist or insurance," said Suchitra Nelson, PhD (GRS '84, nutrition; GRS '88, '92, epidemiology and biostatistics), a School of Dental Medicine professor.
Nelson is leading the project, which is funded with $4.8 million in grants from the Patient-Centered Outcomes Research Institute, a Washington, D.C., nonprofit.
Her team of dentists, hygienists and researchers meets study participants in their publicly subsidized apartment buildings and is testing two treatments that don't require drilling. "If we find them effective," Nelson said, "dentists can use them instead of drilling" on older patients with vulnerable or sensitive teeth.
Because of confidentiality, participants couldn't be interviewed about their experiences, but in a project focus group, the initially leery patient said, "I lived long enough to see painless dentistry."