features
Working to Protect Cleveland Families from the Hazards of Lead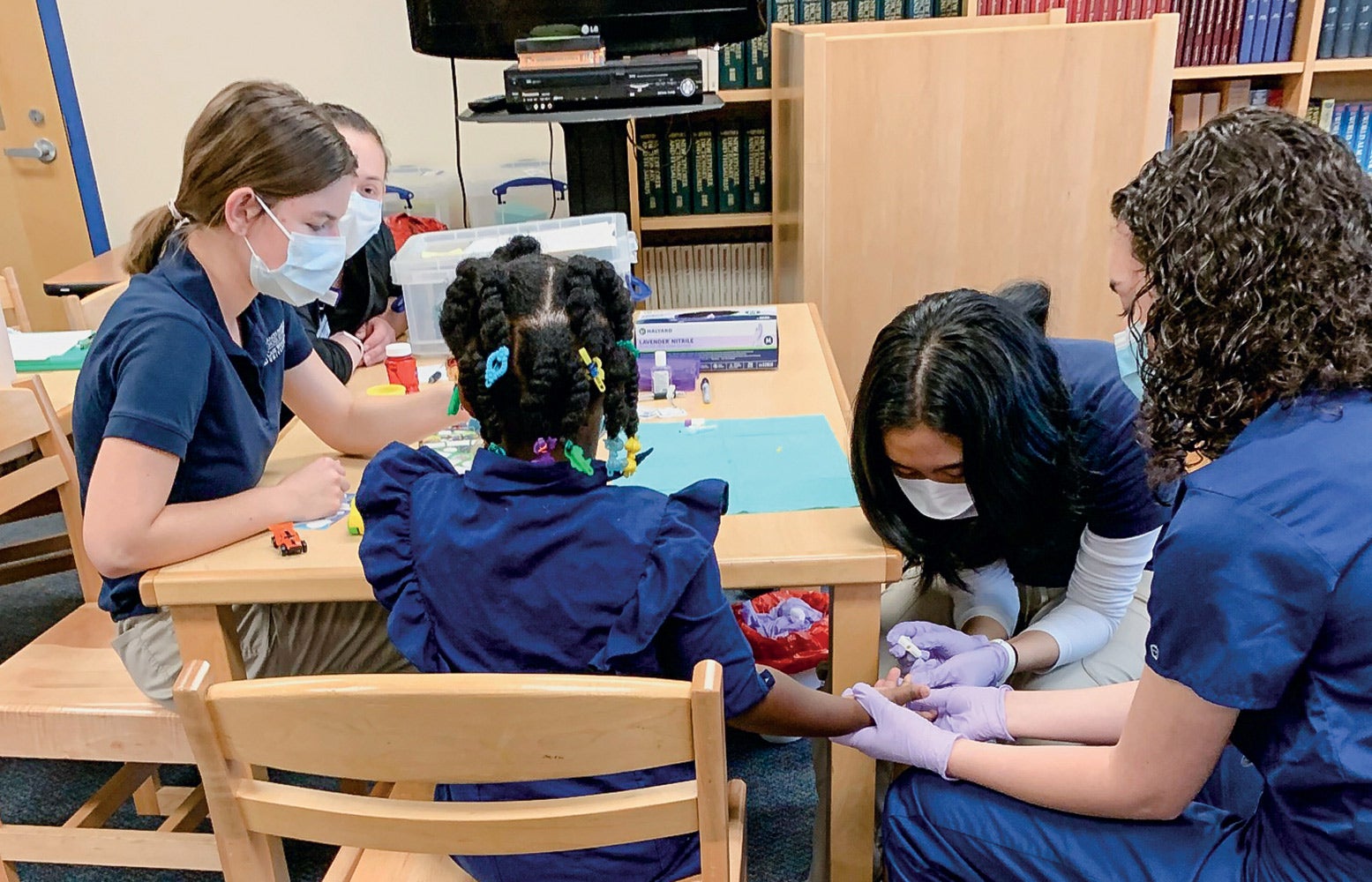 Photo: Peg DiMarco
A troubling number of Cleveland children have been exposed to lead in their homes and are at risk for irreversible health damage, problems only exacerbated by poverty and limited resources for screening.
Last spring, Think highlighted a team from Case Western Reserve's Jack, Joseph and Morton Mandel School of Applied Social Sciences that developed an online dashboard tracking compliance with a 2019 city of Cleveland residential lead-safe ordinance.
Nursing researchers are also tackling a lead issue.
To determine which children ages 3 to 5 have elevated lead levels—and then alert and educate their families—researchers and students at the university's Frances Payne Bolton School of Nursing began visiting the city's public schools in 2018 to conduct blood tests.
"Although the lead levels have improved through the years, research has shown there is no lead level that is safe, and even a slight increase does affect the child's IQ and behavior," said Peg DiMarco, PhD, RN (GRS '07, nursing), who heads the project and is an associate professor and a pediatric nurse practitioner.
While the research project recently ended, nursing students are still testing Cleveland children as part of their clinical experience, and families continue to receive results. Research findings include: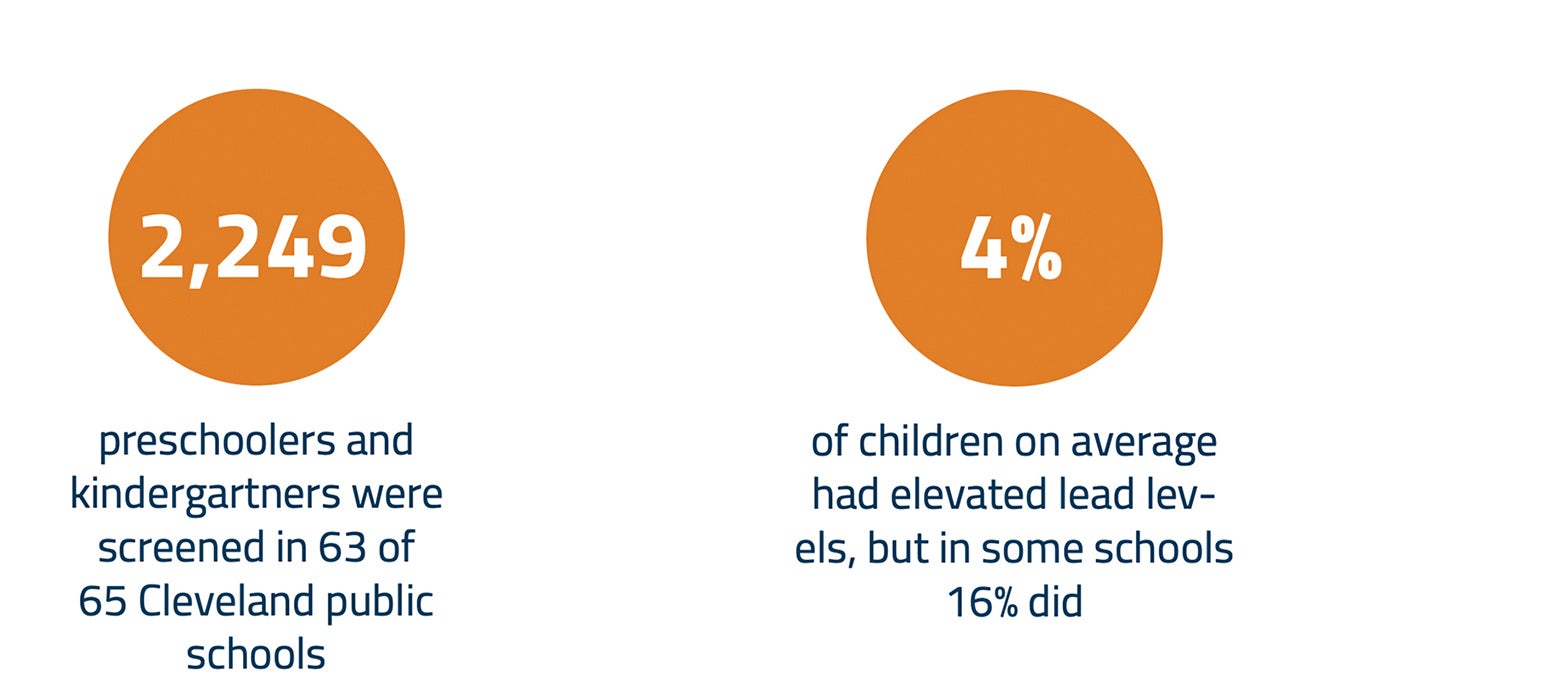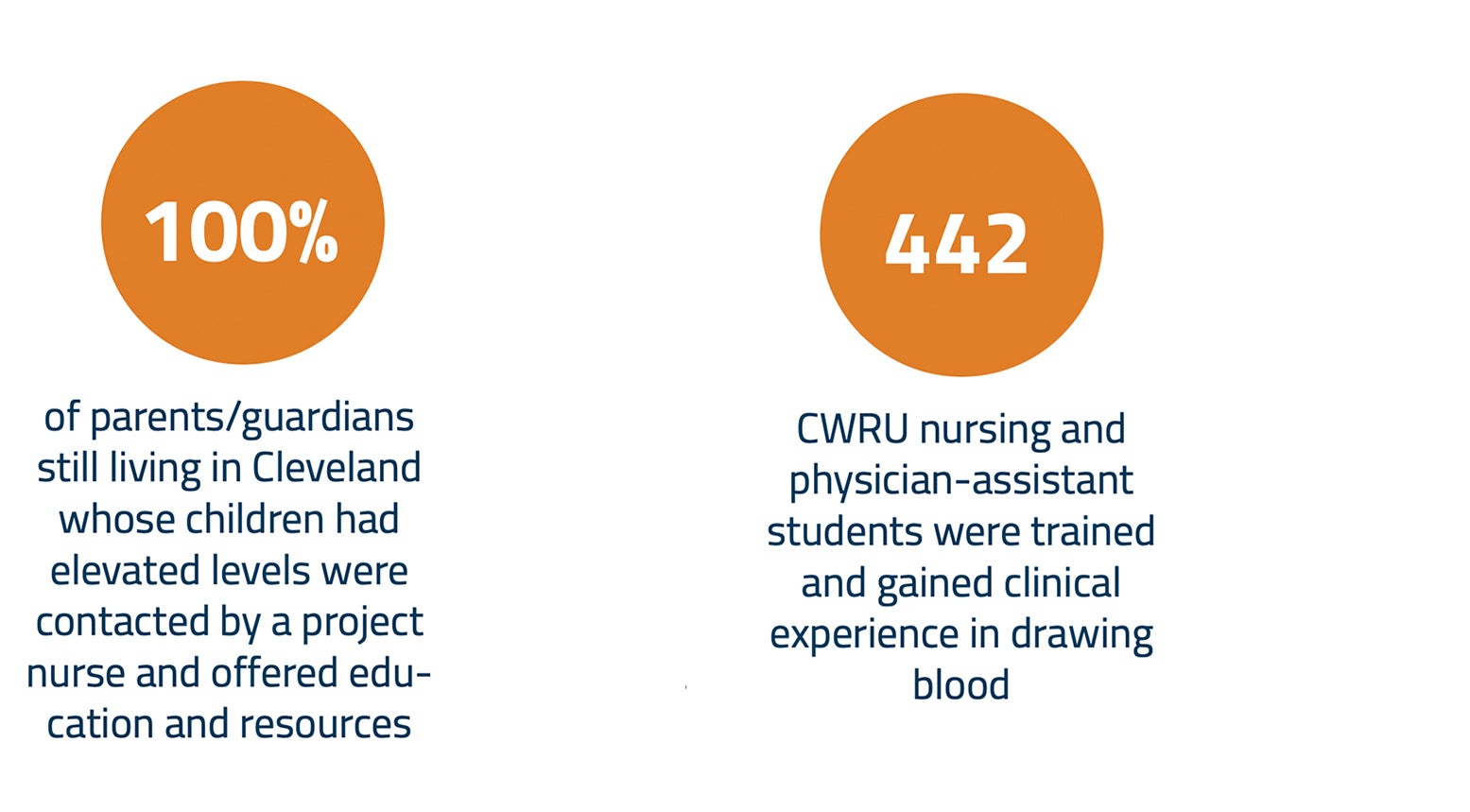 The research project received a $300,000 grant from the Elisabeth Severance Prentiss Foundation and additional funding from UnitedHealthcare Community Plan and CWRU's Schubert Center for Child Studies.