BHEF Collaboration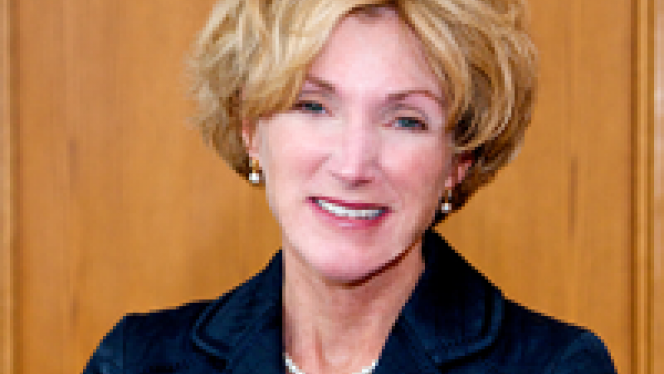 Case Western Reserve President Barbara R. Snyder served as chair of Business-Higher Education Forum (BHEF) in 2014, helping to focus its National Higher Education and Workforce Initiative on Data Science.
Access BHEF's insightful case study on Creating A Minor In Applied Data Science‌ and learn how Case Western Reserve University is engaging business leaders to produce T-shaped Professionals.
Major Support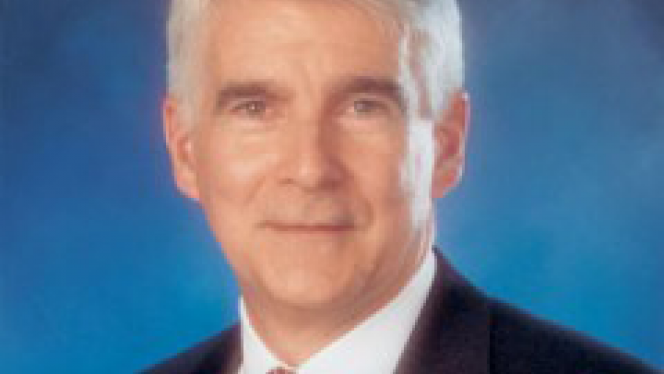 Alumnus and former Microsoft COO Bob Herbold commits multi-million dollar gift to help launch data science program at CWRU.
In the News
Fortune magazine explores CWRU's new data science academic efforts in a recent article about 'big data' education.
Interdisciplinary study becomes the new norm
Studying evolutionary biology with the rigorousness of a historian and analyzing medical data set with the precision of a mathematician. These are the skills that the two newly approved majors, data science and origins science, are striving to foster at Case Western Reserve University (CWRU). Responding to the increasing academic trend of interdisciplinary studies, the two majors aim at bringing both sides of Euclid Avenue together. 
Check out The Observer's story on the new ADS minor here.
CWRU launches Institute for Smart, Secure, and Connected Systems
Case Western Reserve University has launched a new institute dedicated to advancing research on the Internet of Things. The Institute for Smart, Secure and Connected Systems (ISSACS), will lead specific initiatives in data science, cyber security, networks, embedded systems and more. This new institute will help the university leverage its strengths in sensors and electronics, networks and communications, systems and control, data science and analytics - tapping into the Internet of Things (IoT). CWRU alumnus and former Microsoft COO Bob Herbold's $2.6 million commitment to a professorship helped launch the university's data science initiative in 2014, and his new $1.5 million pledge for graduate student scholarships is a key element within the new institute.
Visit this news item in The Daily to find out more about this initiative and the Internet of Things.
CWRU Researchers to Make Virtual Energy Audits a Reality
Case Western Reserve University researchers were awarded a $1.4 million U.S. DOE grant to develop software to perform virtual energy audits of light commercial buildings. In addition to audits, the software will enable building owners to assess energy efficiency and elicit the most cost-effective solutions to energy waste, with the help of big data analytics. The national goals of the project are to help ensure that the United States maintains a technological lead in developing and deploying energy efficient technologies, enhance the nation's economic and energy security by improving the energy efficiency of buildings and reduce energy imports as well as harmful emissions. Development of the software is being lead by Alexis Abramson and Roger French, and Jiayang Sun, professor of epidemiology and biostatistics at Case Western Reserve University School of Medicine, in collaboration with Milwaukee-based Johnson Controls Inc.‌
Visit The Daily to find out more about the grant.
CWRU to Lead Multi-Institutional "Big Data" Project
Case Western Reserve University is one of three institutions nationwide to win federal "Big Data" grants focused on developing ways to ensure the integrity and comparability of the reams of information the U.S. health care system collects every day. If successful, the work could create enormous new opportunities to glean insights that help physicians cure or even prevent illness and disease. The National Institutes of Health is striving to address some of the challenges of disease treatment by tapping into the potential of big data, with its Big Data to Knowledge (BD2K) initiative, which last month awarded nearly $7 million in grants across four major areas. Case Western Reserve's award—which is just over $900,000—was in the category of data provenance. 
Satya Sahoo, assistant professor in the School of Medicine, leads a team that includes researchers from Harvard and UCLA to work with de-identified patient case data and to develop a platform that collects and analyzes disparate clinical information from multiple sources. 
Research Faculty George Lee Receives NIH Award for Big Data
George Lee, research assistant professor in the Center for Computational Imaging and Personalized Diagnostics (CCIPD), received a three-year K01 award through the National Institutes of Health Big Data to Knowledge (BD2K) initiative. The project is titled "Big data convergence of pathology and omics for disease prognosis." Anant Madabhushi, director of CCIPD, is Lee's primary mentor.