BHEF Collaboration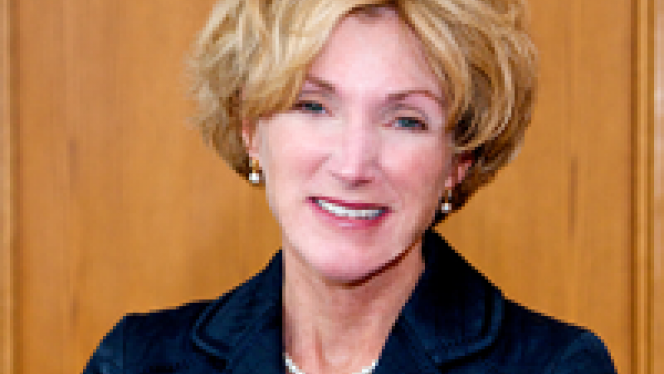 Case Western Reserve President Barbara R. Snyder served as chair of Business-Higher Education Forum (BHEF) in 2014, helping to focus its National Higher Education and Workforce Initiative on Data Science.
Access BHEF's insightful case study on Creating A Minor In Applied Data Science‌ and learn how Case Western Reserve University is engaging business leaders to produce T-shaped Professionals.
Major Support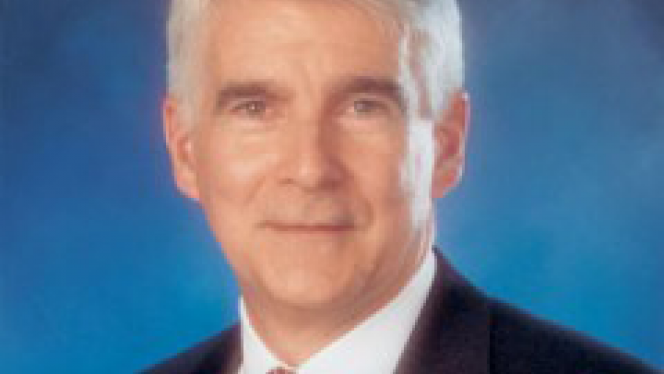 Alumnus and former Microsoft COO Bob Herbold commits multi-million dollar gift to help launch data science program at CWRU.
In the News
Fortune magazine explores CWRU's new data science academic efforts in a recent article about 'big data' education.
Claudia J. Coulton - Data Guru
It's been said that Big Data is the new oil—a transformative force shaping this century the way oil did the last one. If so, Coulton is one prolific prospector. A Distinguished University Professor at the Mandel School, Coulton, PhD, has made it her mission to collect and analyze massive amounts of information, mining for patterns that humans could never recognize without the aid of computers—all to better inform policymakers and improve the lives of children, the poor and the suddenly vulnerable. Her approach has become a model for academics and nonprofits around the country.
Check out Coulton's full profile in Case Western Reserve's Think magazine. 
Scientists find the genes that set into motion age-related macular degeneration
In a study led by CWRU's Jonathan Haines, a team of over 100 scientists analyzed the genes of more than 33,000 individuals in the hope of finding genetic variations responsible for age-related macular degeneration (AMD). The team applied a big data science technique—computational pathway analysis—whereby statistically significant variations are grouped together based on the genes they are associated with and the biological pathways those genes affect. Computational pathway analysis reveals how these gene variation groupings may affect biological events leading to AMD. 
Haines is the chair of Epidemiology and Biostatics and the Mary W. Sheldon, MD, Professor of Genomic Sciences, as well as the director of the Institute for Computational Biology—a joint venture among Case Western Reserve University, University Hospitals Case Medical Center and Cleveland Clinic. Learn more by accessing the full article.
New technology quantifies effects of prostate tumor laser ablation
Researchers at CWRU have developed computational tools to use magnetic resonance images to quantitatively evaluate the effects of MRI-guided laser ablation on the form and structure of the prostate.
"The risks of surgery and radiation are well known," said Anant Madabhushi, professor of biomedical engineering at Case Western Reserve and director of the Center for Computational Imaging and Personalized Diagnostics. "This image analysis technology may help us understand the risks of ablation." The detailed analysis of the shape changes also may yield prognostic information, he said.
The study is published in the online open access journal PLOS ONE. Co-authors include Robert Toth, who earned his PhD in Madabhushi's lab and founded Toth Technology, based in New Jersey; and Dan Sperling, founder of the Sperling Prostate Center, with offices in New York and Florida.
Visit the news item in The Daily, to find out more.
New image analytics may offer quick guidance for breast cancer treatment
For women with the most common type of breast cancer, a new way to analyze MRI data appears to distinguish reliably between patients who would need only hormonal treatment and those who also need chemotherapy, CWRU researchers report. "In the United States, nearly 70 percent of all breast cancer patients are diagnosed with ER-positive, but the majority don't need chemotherapy," said Anant Madabhushi, research leader. Madabhushi's team, which employs big data to study disease, thought they might find useful signals to discern aggressive ER-positive from indolent by mining radiologic data from MRIs.
Access the full article, courtesy CWRU blog.
CWRU leads solar power study inspired by field of medicine
Researchers at Case Western Reserve University will do an epidemiological, disease control‐type study of more than 5 million solar panels at hundreds of power plants around the world to learn how photovoltaic modules degrade under varying conditions. The study, which began in October 2015 and which may continue through 2018, involves extensive data analysis of solar PV modules. Access the full article to find out more about the study.
Using big data to identify triple-negative breast, oropharyngeal, and lung cancers
Researchers at Case Western Reserve University and colleagues used "big data" analytics to predict if a patient is suffering from aggressive triple-negative breast cancer, slower-moving cancers or noncancerous lesions with 95 percent accuracy. The study was led by Prof. Anant Madabhushi, Director at the Center for Computational Imaging and Personalized Diagnostics. Access the full article in The Daily for more information on Prof. Madabhushi's work.